Episode 15: Automation - Your Best Friend When It Comes To Scalable CX
This is a podcast episode titled, Episode 15: Automation - Your Best Friend When It Comes To Scalable CX. The summary for this episode is: <p>Hiya all you lovely brands out there!&nbsp; Answer me this: are you selling your product, or are you selling your experience? Trick question! You're selling BOTH. And, obviously, you want to make that whole process super scalable. But how?&nbsp;</p><p>&nbsp;</p><p>I mean, automation is just crappy old-school robots that frustrate customers and add to the mayhem, right? WRONG! As our guest on the podcast this week points out – you wouldn't judge an airline today based on an experience with steam trains a couple of centuries ago, so why are you hanging on to old myths about today's tech?&nbsp;</p><p><br></p><p>The truth is, when it comes to scalable CX (an absolute necessity for the success of your brand… we'll go to the mattresses on that one), automation—the <em>right</em> automation—is going to be your very best friend.&nbsp;</p><p>&nbsp;</p><p><a href="https://www.linkedin.com/in/tedmico/" rel="noopener noreferrer" target="_blank"><strong>Ted Mico</strong></a> is Co-founder and CEO of <a href="https://www.thankful.ai/" rel="noopener noreferrer" target="_blank"><strong>Thankful</strong></a>, a service as a software dedicated to solving the post purchase needs of customers across all written channels. He sat down with our own <a href="https://www.linkedin.com/in/bschiff/" rel="noopener noreferrer" target="_blank"><strong>Brian Schiff</strong></a><strong> </strong>and <a href="https://www.linkedin.com/in/jrgilbert1/" rel="noopener noreferrer" target="_blank"><strong>James Gilbert</strong></a> to talk all about the topic at hand, and honestly? Diving into this ep is like drinking from a fast-moving font of knowledge – in ALL the best ways. So, jump on in. This week, on RedRoute's <strong>Spamming Zero Podcast</strong>.&nbsp;</p><p>&nbsp;</p><p>What's Covered?&nbsp;</p><p>- &nbsp; &nbsp; &nbsp; Selling product &amp; experience: two sides of the same coin</p><p>- &nbsp; &nbsp; &nbsp; Your outlook = your results</p><p>- &nbsp; &nbsp; &nbsp; Customer expectations during a recession (and always)</p><p>- &nbsp; &nbsp; &nbsp; Want LTV? Quit hiding from your customers!</p><p>- &nbsp; &nbsp; &nbsp; A necessary mind shift around customer support &amp; automation</p><p>- &nbsp; &nbsp; &nbsp; Changing the world, one ticket at a time</p><p>- &nbsp; &nbsp; &nbsp; And more&nbsp;</p><p>&nbsp;</p><p><em>Ready for more fantastic Spamming Zero conversations ahead? Listen, rate, and subscribe on</em><a href="https://listen.casted.us/public/126/Spamming-Zero-50f3e248/1540dfdf" rel="noopener noreferrer" target="_blank"><em> </em><strong><em>Casted</em></strong></a><em>,</em><a href="https://podcasts.apple.com/us/podcast/episode-1-introduction-to-spamming-zero/id1626323789?i=1000564895366" rel="noopener noreferrer" target="_blank"><em> </em><strong><em>Apple Podcast</em></strong></a><strong><em>,</em></strong><em> or</em><a href="https://podcasts.google.com/feed/aHR0cHM6Ly9mZWVkcy5jYXN0ZWQudXMvMTI2L1NwYW1taW5nLVplcm8tNTBmM2UyNDgvZmVlZA" rel="noopener noreferrer" target="_blank"><em> </em><strong><em>Google podcasts</em></strong></a><em>. </em></p>
DESCRIPTION
Hiya all you lovely brands out there!  Answer me this: are you selling your product, or are you selling your experience? Trick question! You're selling BOTH. And, obviously, you want to make that whole process super scalable. But how? 
I mean, automation is just crappy old-school robots that frustrate customers and add to the mayhem, right? WRONG! As our guest on the podcast this week points out – you wouldn't judge an airline today based on an experience with steam trains a couple of centuries ago, so why are you hanging on to old myths about today's tech? 
The truth is, when it comes to scalable CX (an absolute necessity for the success of your brand… we'll go to the mattresses on that one), automation—the right automation—is going to be your very best friend. 
Ted Mico is Co-founder and CEO of Thankful, a service as a software dedicated to solving the post purchase needs of customers across all written channels. He sat down with our own Brian Schiff and James Gilbert to talk all about the topic at hand, and honestly? Diving into this ep is like drinking from a fast-moving font of knowledge – in ALL the best ways. So, jump on in. This week, on RedRoute's Spamming Zero Podcast. 
What's Covered? 
-       Selling product & experience: two sides of the same coin
-       Your outlook = your results
-       Customer expectations during a recession (and always)
-       Want LTV? Quit hiding from your customers!
-       A necessary mind shift around customer support & automation
-       Changing the world, one ticket at a time
-       And more 
Ready for more fantastic Spamming Zero conversations ahead? Listen, rate, and subscribe on Casted, Apple Podcast, or Google podcasts.
Today's Host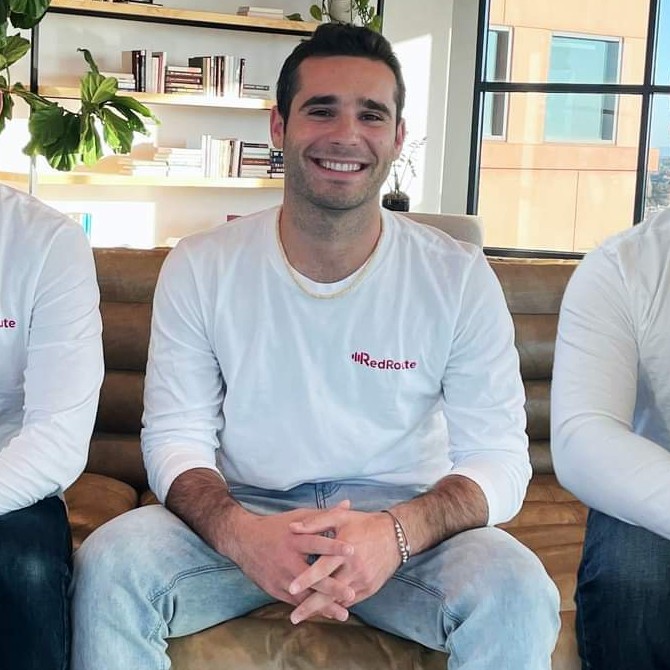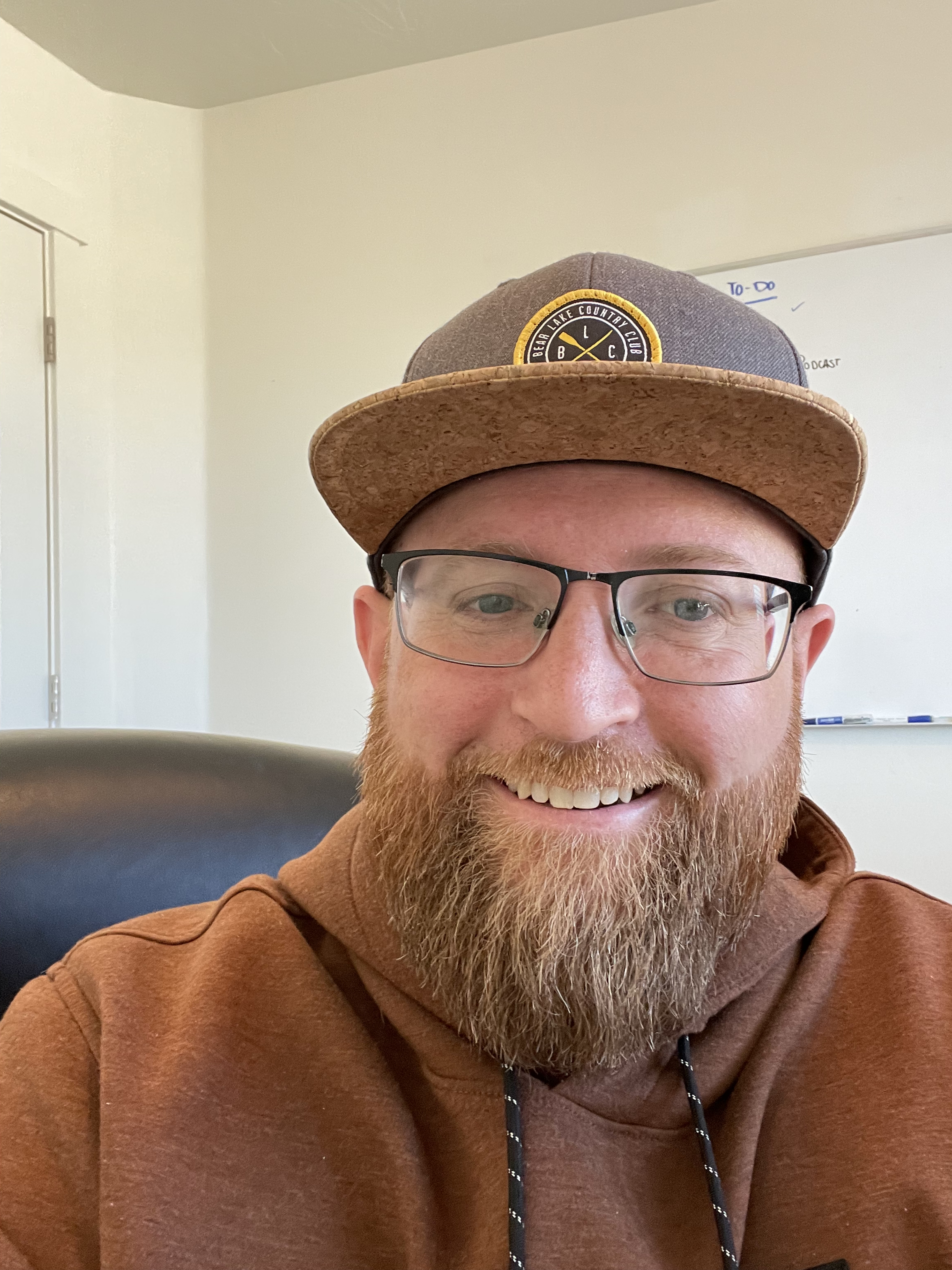 ---
Today's Guests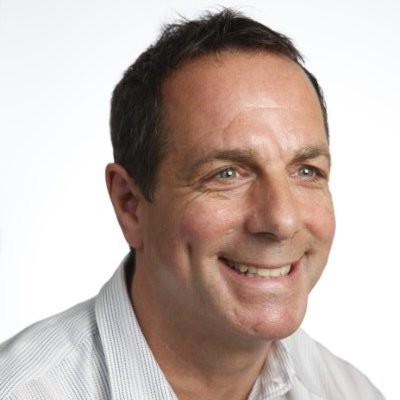 Ted Mico
|
Co-founder and CEO of Thankful
+ A dynamic senior marketing and operations executive with 25+ years of experience pioneering new business at the intersection of advertising, media and technology. + Proven track-record in P&L management with strong, hands-on management skills with teams 50-100. + Able to navigate and communicate effectively in complex multi-stakeholder organizations, bridging the divide between talent-driven businesses and technology. + A global viewpoint: international experience with team-building and contract negotiations in Europe, LATAM, and APAC. + Keen commercial instincts for future business and collaborative skill-set to build consensus around this vision. + A strong sphere of influence in Hollywood, Silicon Beach and Valley. + Author of three books.
LinkedIn