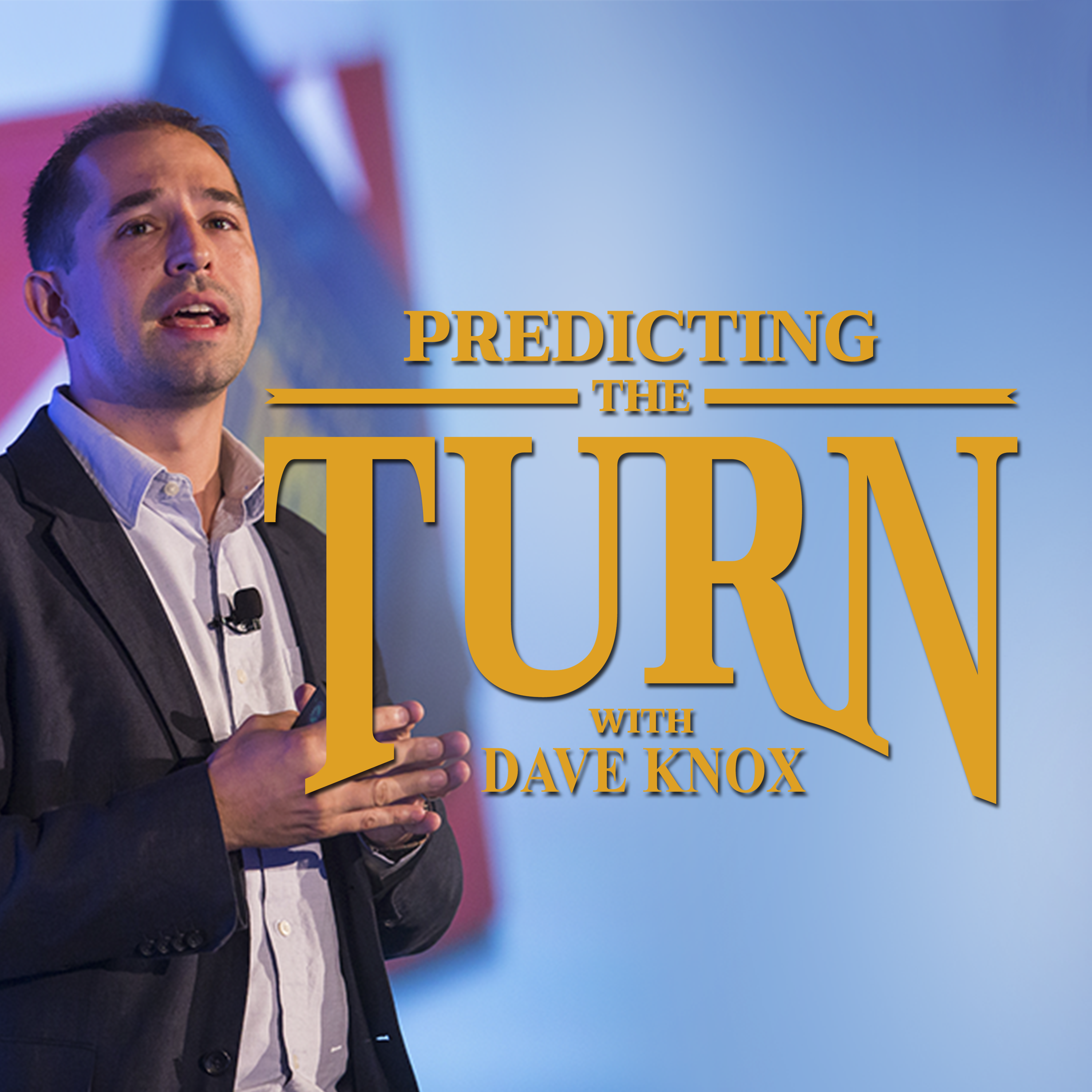 Episode 64  |  16:40 min
How Anthony Geisler And Xponential Fitness Created National Brands Across Eight Different Verticals
Episode 64  |  16:40 min  |  06.16.2020
How Anthony Geisler And Xponential Fitness Created National Brands Across Eight Different Verticals
This is a podcast episode titled, How Anthony Geisler And Xponential Fitness Created National Brands Across Eight Different Verticals. The summary for this episode is: Offering a diversified portfolio of specialized fitness concepts in eight unique verticals, Xponential Fitness is the largest curator of boutique fitness brands in the world. As an industry disruptor, the company was ranked in Fast Company's annual list of the World's Most Innovative Companies. I sat down with Anthony Geisler, CEO and founder of Xponential Fitness, to learn more about their unique approach to the fitness world.
Summary
Transcript
Subscribe
Offering a diversified portfolio of specialized fitness concepts in eight unique verticals, Xponential Fitness is the largest curator of boutique fitness brands in the world. As an industry disruptor, the company was ranked in Fast Company's annual list of the World's Most Innovative Companies. I sat down with Anthony Geisler, CEO and founder of Xponential Fitness, to learn more about their unique approach to the fitness world.
Anthony Geisler: When I did Pilates, everyone was already doing Pilates. They just weren't doing it under one brand, right? There was no Coca- Cola in the industry.
Dave Knox: I'm your host, Dave Knox, and this is Predicting the Turn, a show that helps business leaders meet their industry's inevitable disruption head- on. Welcome to another episode of Predicting the Turn. Today, I'm sitting down with Anthony Geisler, who is the CEO and founder of Xponential Fitness. Anthony, welcome to the show.
Anthony Geisler: Awesome. Thank you. Glad to be here.
Dave Knox: Awesome. Well, with all your past fitness and business experience, what was the catalyst for you to start building the Xponential Fitness portfolio brand?
Anthony Geisler: Well, I mean, we had Club Pilates as a first brand, and we had sold about 900 of those, which was tapping out all of which we could sell in the US. Franchisees were getting those open and were making good returns and enjoying the business and were coming back to us for additional franchises, and we didn't have anything to sell them, and so it was frustrating for them because they could not expand their portfolio, and obviously we couldn't start a new franchise with them. So, since we can't have two Pilates concepts competing with each other, we started to look for complimentary boutique franchise concepts, and so we really started looking at different modalities first, like yoga, cycling, running, dance, barre, things of that nature, and started with modalities first. Then, under those modalities, looked for brands that were available, and then inaudible just went for a buying spree. We bought seven brands in about an 18- month period of time, which is a lot of transactions to actually close and complete on across the country. So, that was really the idea, and then just opening it up to our current list of franchisees that were looking to expand, as well as out to the public.
Dave Knox: So, that's a really differentiated approach, versus a lot of your peers in the fitness space have picked one concept and really gone after it. What do you think diversifying across those eight brands and different modes of fitness, what advantages has it given you?
Anthony Geisler: Well, it's given a lot of advantages, right? It's allowed franchisees to be able to expand, right? If we had stayed in just Pilates and we hadn't sold 900, we may have done what you talked about our peers have done, just stay in one brand, right? If we were selling 50 a year, we probably could have done that for 20 years, but since we're selling 300 to 400 a year, we sold out very quickly, which really pushed us into multiple modalities. So, it wasn't like we started out that," Hey, let's just start out with these eight modalities and eight brands in our portfolio." Also, along the way, we had figured out that Xponential was really nothing more than a sales, marketing, and operations company disguised as Pilates or yoga, or whatever it might be. So, we knew that we could use that, what we call today that X factor, and lay that over other brands and other modalities and really give our franchisees the ability to operate multiple units under the same flag and using the same point of sale systems and operating systems so that they really could have some shared services even across modalities.
Dave Knox: So, when you look at that, there's always a new fitness concept popping up, as of late. Being a sales and marketing engine with Xponential, how do you support your franchisees as they look to differentiate with the ever- changing landscape of fitness?
Anthony Geisler: Yeah, look, we really stay in modalities that are pretty tried and true. We don't have anything that I would say is new as a modality. So, if you look at Pilates and yoga and barre, I mean, they've been around for a really long time. People give me a lot of credit for saying that I'm a visionary, or people ask me all the time what I think the next fitness craze is going to be, and I'm not that guy. I didn't predict Pilates was going to be big. When I did Pilates, everyone was already doing Pilates. They just weren't doing it under one brand, right? There was no Coca- Cola in the industry, and so there was a lot of people doing Pilates. I didn't have to wonder if people wanted to do it or if they were doing it, so there wasn't a risk there. It was really just creating a brand that could be a national brand, and so we really did the same. So, it's not, to us, as much about the modalities because I look at even a running studio like we have, I don't have to wonder if people run. I see it every day on the streets. We see massive marathons. We know people are running. We know people are running indoors on treadmills, because you see it in gyms across the country. You see it in Orangetheory that did it 12, 1300 times over. So, you know people are running and rowing and all these different concepts that are out there. You're not really taking a gamble on the modality itself. You're taking a gamble on, will this work as a standalone and can it work as a national brand?
Dave Knox: So, before we started recording, we were talking about the world of COVID and you mentioned not predicting the future, but you actually very precipitately had invested in the digital side of your business over the last few years, which has served you quite well with the digital content. What led you to look at digital in the first place, and how do you think about the balance of physical versus digital going forward?
Anthony Geisler: Yeah, it's interesting. I said in our discussion before we started recording, we were in the right place at the right time last year, last summer, around this time. We started looking for a production studio and we obtained one and built it out. So, we had our own sound stages and full production crews and live editing and just a real state- of- the- art Hollywood building that we had here by our corporate office, and so we'd announced to franchisees in the end of last year, at our national convention, that we were going to be launching this video on demand and live product in Q2, which was set to launch in April. So, when COVID hit, the biggest challenge for us was just launching it a few weeks earlier, but at that point, we already had thousands of hours of content in the can across all eight modalities, and what really led us to doing it, we weren't trying to be Peloton. We weren't trying to be Mirror, or any of these other brands that are out there for at- home equipment side. What we're really looking to do is not have a missing hole in our business plan. When we bought AKT and we bought Pure Barre, those brands, they already had this version of digital. AKT's was more of a handy cam recording. Pure Barre was a DVD, an old DVD business, where they'd uploaded the DVDs online. Then our other modalities, Club Pilates had a video on demand business we had tried to launch, so we had some content, but it wasn't that great. So, you really had three of my eight brands that had a quasi- okay on demand product and five that had nothing. I felt like we needed to be in the digital space. We didn't need to, like I said, be a Peloton or anything like that, but it definitely was a hole. If you look at it and say," Well, you've got five that are missing and three that are halfway done," I wanted to have eight that were done well, so that we had that continuity between the brands, the look and feel, and really taking all these brands we'd put together in the physical world under the Xponential umbrella and make those the same in the digital world.
Dave Knox: Talent is a big part of Predicting the Turn, and as we talk about talent, I wanted to mention one of our sponsors, Hunt Club. Imagine the power of the best marketers in the world helping you to find your next marketing leader. That's the power of Hunt Club. Hunt Club is a new category of talent company that powers the network of experts, connectors, and business leaders to help you find the best talent. Let's face it, recruiting hasn't changed with the times. Hunt Club is changing the recruiting game by leveraging technology and crowdsourced referrals to find you the best people possible for your company. Stop paying job boards that don't work or recruiting firms that recycle the same active candidates. Partner with Hunt Club. So, you mentioned that several of those brands, they're ones that you acquired over the years. What's the difference, in your mind, and what kind of things did you learn about acquiring a well- established brand like a Pure Barre versus maybe some of your other efforts in the past?
Anthony Geisler: We did CycleBar. We did Pure Barre. Those are our two... CycleBar is our first acquisition after Club Pilates, and Pure Barre our sixth or seventh of the eight. We actually did YogaSix, Pure Barre, and STRIDE all together, STRIDE definitely being at the end of that. But it's different when... I make an analogy to raising someone's children, right? In the brands that we bought that had one location or two or three, or something of that nature, it's a lot easier to go out and find your franchisee and lay the land of how you view what the partnership is going to be. Makes it a little bit easier. It doesn't make it easy, it just makes it a little bit easier. When you're acquiring a brand like a Pure Barre where you have 500- plus locations, that brand, prior to buying it, it had five CEOs in five years. That was very disjointed, right? I mean, by the time the new CEO got in, figured out what the old person did, figured out what they wanted to do, and tried to execute it, they were gone and somebody else was on. So, nobody really operated the same in that brand. None of the studios looked the same. So, we came in with an approach to say," Hey, we're level setting where this is. This is what you can expect from us. This is what we expect for you," and we spent almost$ 20 million of our own money rebranding and remodeling all the studios across the country. To give you a scale, that's a couple of times more than the company even makes, and a heck of a lot more than what we collect in royalty in a year. So, that was a massive give- back to the franchisees. Their franchise agreement actually states that they're in charge of that expense, but for us, we said," Hey, look, we want to be a good partner. We want to show from the get go we're a great partner. We want these studios to look and operate the same, so we're willing to invest that money into everyone's businesses so that we can be 500 moving as one and not 500 individuals." And then we brought the best person we had over at Club Pilates, Sarah Luna. She was the number two in command and worked with me for several years. We said," She's going to be an amazing leader at Pure Barre," and it turns out she has been. She's been at Pure Barre now a year and a half, coming up on two years here shortly, and she is the longest- reigning CEO of Pure Barre in the last half decade, or probably decade. So, we already have a great leader in there. She's done a great job. Like in any business, any partnership, any franchise network, 100% of the franchisees at Pure Barre don't love what we have to say. We don't love 100% of what they have to say, but in the spirit of partnership, we're always available to try and figure out what is that common ground that works both for us as well as for the franchisee and achieves the goals of the brand, but definitely different to come in to assist them after people have been operating in it for 10 years a certain way, and try and convince them that A., we're here to stay and we're not going to leave them like the last five CEOs did, and we're willing to invest in them and truly partner with them. So, I think they've seen that now in short order over the last 18 months.
Dave Knox: So, you mentioned the franchisees there, and I think that's a really interesting thing that there is a difference between a franchise network, and in particularly in boutique fitness, versus major gyms or others. What do you think really separates boutique fitness apart?
Anthony Geisler: I mean, look, as a concept, boutique fitness versus large gyms, of course, we're competing on being the best at what we do in instruction and community and environment. We're much smaller, thus the name boutique. When you're a franchised boutique, as well, people know who the owner is of that location. Those people are typically embedded in the community, of course know the instructors, have an affinity for the location and the instructors themselves. We saw that a lot when COVID happened and our instructors started doing live workouts from their kitchens and things of that nature. We saw a lot of support videos that members made to give to instructors. We just saw a lot of love and support from our community, which has been great. And, look, I'm sure big box large gyms saw that as well, but a big box is trying to be a little bit of something to a lot of people, and we're just trying to be something amazing to one group of people in one modality, in one niche. So, by size, we're smaller. By membership count, we're smaller. It's more of a community and more homegrown, and more intimate than you find in a larger facility.
Dave Knox: You mentioned you have a house of brands with eight different businesses. What do you see in an interaction between those brands, both in the physical, and maybe now as you're moved into some of the digital realms, during COVID?
Anthony Geisler: Yeah. There's always silver lining, right, in any situation, and we look for that. Definitely, us launching our on- demand product, now, across to all members is an advantage. If you were a Pure Barre member and we switched you from the physical to the digital world, started providing you Pure Barre digital content, so we also started providing you seven other modalities, seven other brands of content, that you got for free. It really was a bit of a coming out party for Xponential, as well, because people know our brands, but they don't know the parent, and we haven't taken a big stance in trying to promote the parent itself, but given COVID and the situation that happened, people wondering," Well, why would I get eight modalities?" And so our membership base has learned a lot about Xponential as a parent over the brands. So, it's been some good silver lining. Then we're able to now see people working across what we call [ XGO 00:00:15:20], because we call it our GO network for each of the brands, but we call it our XGO for everybody to be able to utilize everything, which is a good precursor to the physical pass called the X- Pass that we're going to begin to launch, where members will be able to physically interact between the brands, which is great. So, the silver lining here was that people are interacting digitally in between brands. They've learned about the parent company and the sister brands and the suite of brands and modalities that we have, and just makes it that much easier for us when we go to launch a physical pass in the future.
Dave Knox: Well, Anthony, I think that's a great one to end on. I really appreciate you taking the time to sit down, and some amazing lessons, I think, for people to apply and to learn from.
Anthony Geisler: Well, great. I really appreciate you getting on the phone and allow us the opportunity, and look forward to a good recovery as we are now shifting back into the physical world. So, I thank you for the time.
Dave Knox: Thanks so much for listening. If you liked the show, hit that rating and make sure to subscribe so you don't miss a single episode. For more resources, head over to predictingtheturn. com.