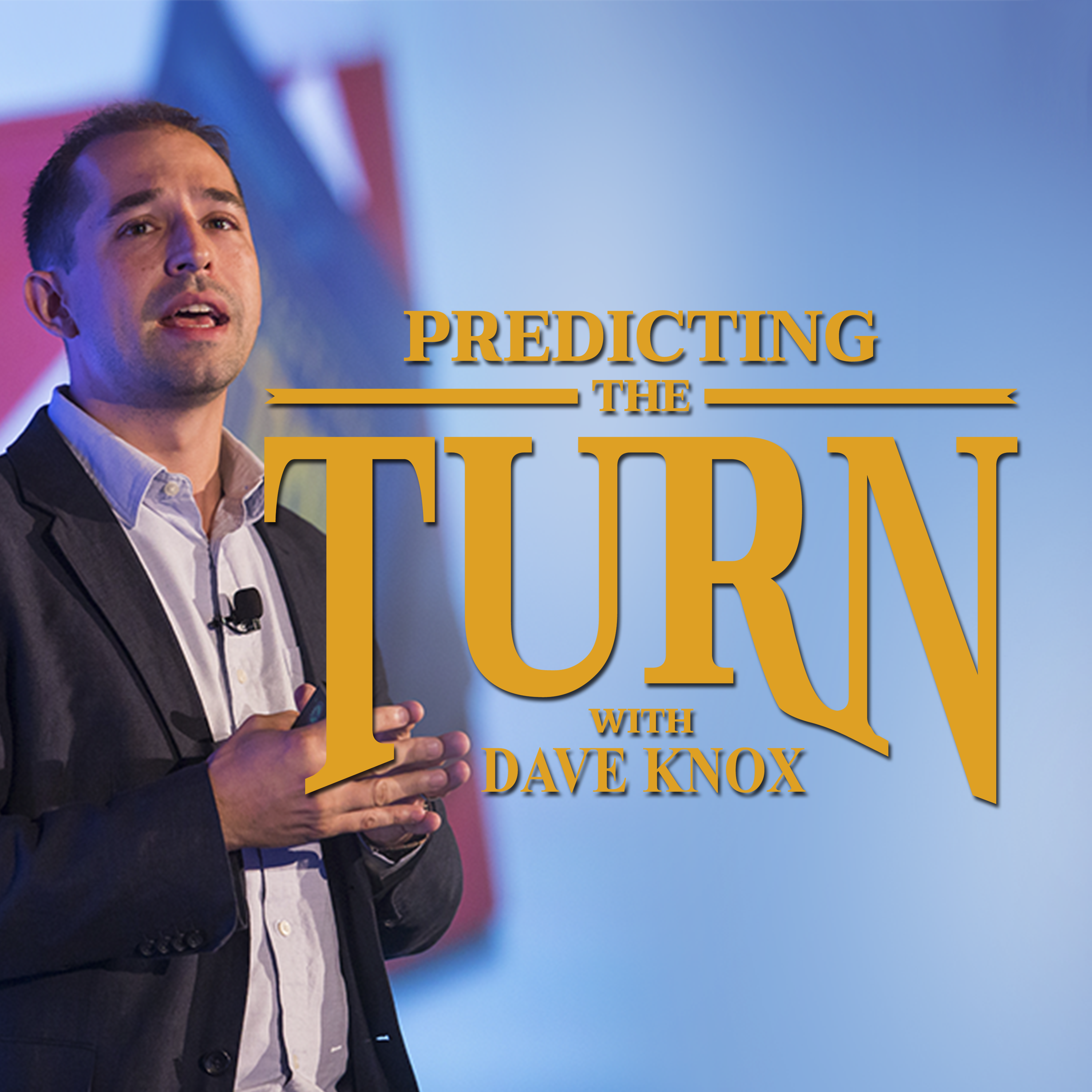 Episode 62  |  21:38 min
How Simple Mills Found Innovation In Their Employees' Kitchens
Episode 62  |  21:38 min  |  06.02.2020
How Simple Mills Found Innovation In Their Employees' Kitchens
This is a podcast episode titled, How Simple Mills Found Innovation In Their Employees' Kitchens. The summary for this episode is: Many companies want to believe that innovation is a process that you can map out in a nice clean path. But Katlin Smith, Founder and CEO of Simple Mills, knows that more often, innovation comes about by mistake. I sat down with Katlin to talk about her journey building Simple Mills, how the company is leading the clean food movement, and why some of their best innovations have come by hiring people who share a passion for changing the food that we eat.
Summary
Transcript
Subscribe
Many companies want to believe that innovation is a process that you can map out in a nice clean path. But Katlin Smith, Founder and CEO of Simple Mills, knows that more often, innovation comes about by mistake. I sat down with Katlin to talk about her journey building Simple Mills, how the company is leading the clean food movement, and why some of their best innovations have come by hiring people who share a passion for changing the food that we eat.
Katlin Smith : I don't think that real innovation and creativity happens that way. Sometimes it's a mistake.
Dave Knox : I'm your host, Dave Knox and this is Predicting the Turn, a show that helps business leaders meet their industry's inevitable disruption head on. Welcome to another episode of Predicting the Turn. Today, we sit down with Katlin Smith to learn about her business, Simple Mills, that she started and has really grown into one of the leading food companies in the U. S. Katlin, welcome to the show.
Katlin Smith : Thank you for having me.
Dave Knox : For sure. Well, I want to start talking about your career because becoming a food entrepreneur wasn't necessarily in the roots where you started. You started in the management consulting space. What led you from starting in the consultant side to eventually going on the journey that you are today?
Katlin Smith : Absolutely, I did. I started at Deloitte as a management consultant and like many management consultants was on the road all the time. And with all of that travel, I really wasn't feeling well. So I was talking with one of my friends about it one day and he suggested that it might be the food that I was eating. And so that really led me down this experimental path of changing my diet and seeing what that could impact. And as I cleaned up my diet, just everything changed. It was stunning to me all of the things that food affects. So as I replaced kind of those traditionally processed food, a lot of that restaurant food, just eating real whole food ingredients, I started to develop this passion for changing our food industry and making it easier for other people to eat well and to change their diets so that more people could experience the positive health impacts that really permeate all through our bodies. I used to think that it was just your digestive system that was affected by the food that we eat or maybe your weight. But I really found that it affects all aspects of our mental and physical wellbeing.
Dave Knox : There's been a lot of buzz kind of lately about the clean food movement. What do you think's caused that kind of generation of increase of people paying attention to it in recent years?
Katlin Smith : It certainly has kicked a lot of steam. And I think that there are just a lot more people like me who are making that connection between what they eat and how they feel and what they're even health metrics and health markers are. And once you come to that realization and once you make those changes, you really can't go back because as you've replaced those traditionally processed items in your diet, you can see the direct impact of them. And so you kind of get this slap on the wrist every time you go back. So like me, they're kind of wanting to change to cleaner real foods.
Dave Knox : So with that in mind, Simple Mills was really an early entrant into this clean food space. I mean, you started the company back in 2013. How have you seen the space and just the food industry evolve over the last seven, eight years?
Katlin Smith : So I should probably back up for a second and just share what Simple Mills does. But Simple Mills, so we make baking mixes, crackers and cookies out of very simple nutrient dense ingredients and do it in a way that delivers a really delicious product. So if you think about like a Cheddar cracker or a cookie, but instead of made of a bunch of wheat or rice is made out of things like almonds and sunflower seeds, or coconut sugar. The things that we want to be eating more of. And so what we've seen, if you think about it, we operate in these Shinar store categories. And what we've found throughout this time is that we're really kind of serving this need for retailers because as more and more consumers switch to cleaner eating, recognize the connection between what they eat and how they feel, those Shinar store categories have been in decline. And people have been leaving the center of the store to shop in the perimeter, shop the produce, get much more nutrient density in their diet. And so what we've really been doing is bringing consumers back to those aisles and providing solutions in those categories. I think the other thing that we've really seen in the past, I guess, seven years since we simply launched, is that there are more solutions for people to eat well in the grocery store. And that gets me really excited because it means that overall people are eating better.
Dave Knox : So talking a little bit more about that center aisle, you talked about that it was in decline and a lot of the trends were moving away. And those center aisles have really traditionally been dominated by big food. You walk down the cereal aisle, and it's the same three or four brands that make nearly everything out there. What did you think really allowed you to kind of get past some of the traditional gatekeepers in retail and open their eye to the value of new brands and new offerings?
Katlin Smith : So I think there's a few different things. One of them is that the problem itself is that people recognize that the food that they were eating was having a negative impact on their bodies, which really had a negative impact on that trust relationship that these large brands have with their consumers. So they said, Okay, these products are healthy for you. They're better for you. They're better for your heart, what have you. And then as people realized, Oh my gosh, these same foods are actually the ones that are not making me feel great, that are having a negative impact on my health. It really destroyed that trust that was built between those companies and the consumer. And so that really primed, I think the market for entrants like Simple Milk to come in and to, I think talk to consumers in a way that's much more honest and authentic and real with them. And so that first of all, is something that really primed the market. Some other things that I think helped as well, or really we built our team out of people who are passionate about this, just like me. So out of people who really understand this connection and want to help change our food industry. And as a result, the insights that we have as a team are different than if we're just paying some large agency or research firm to figure things out for us. Because we kind of already know the answer because we're the ones personally experiencing it. And this enabled us to accelerate innovation and solve problems in a way that is much more helpful to help them eat better. And that also translates into really people who are passionate and have a fierce commitment to our mission, which does help us move faster and break through boundaries and walls and do things that might seemingly be impossible.
Dave Knox : With that in mind, it's a natural place to start in stores and retailers like a Whole Foods or others that embrace that same mission early on. How did you take the approach of going after traditional grocery and convince them that those same trends that played out so well in a Whole Foods needed to move into more traditional big box grocery?
Katlin Smith : So being successful as a food company, you generally do have to approach a much wider market than just a kind of narrow set. And so, as we've thought about this, it comes back to our original mission, which is really to help more people eat better. So we wanted to approach a wider audience and to do that, you have to think about what are their barriers. We're all human. People do want to eat better. They don't wake up in the morning thinking, Well, how can I eat terribly today? And so thinking about what's getting in their way. So we think about how can we make this more possible for people? And that leads us down, a couple of paths. It leads us down, okay, how do we make this more convenient? How do we make it easy? So offering things that are prepackaged, ready to eat. It also causes us to focus on delivering products that have an awesome taste factor, that tastes like a traditional cookie or crackers so that people aren't having to sacrifice on what is arguably a really important part of eating, which is tasting and enjoying the food. And doing all of that while using really clean ingredients. So no gums, no natural flavors, using nutrient dense ingredients. And so this kind of trifecta of convenience and taste and real food, it sounds really easy. And it's really a simple idea, but that's with any company where the hard part starts. So the strategy is usually the easiest part, it's actually the execution of that, that's really difficult. So not compromising on those tenants, making sure that the product does taste great, making sure that we're not compromising on our ingredient inaudible and figuring out how you satisfy all those things at one time is really the magic
Dave Knox : Talent is a big part of Predicting the Turn. And as we talk about talent, I want to mention one of our sponsors, Hunt Club. Imagine the power of the best marketers in the world, helping you to find your next marketing leader. That's the power of Hunt Club. Hunt Club is a new category of talent company that powers the network of experts, connectors, and business leaders to help you find the best talent. Let's face it, recruiting hasn't changed with the times. Hunt Club is changing the recruiting game by leveraging technology and crowd source referrals, to find you the best people possible for your company. Stop paying job boards that don't work or recruiting firms that recycle the same active candidates. Partner with Hunt Club. So let's talk a little bit about that magic, getting that great taste, doing that movement from an ingredient standpoint. That's innovation and that's really at the heart of what you've built with this company. How do you think about building that innovation and that seeking of what's next and breaking down boundaries, being at the heart of your culture and how have you built that?
Katlin Smith : I'm glad you mentioned culture, because I think that that's one of the very first places where it starts, is with the people and the culture that you create within the four walls. So I mentioned hiring people who are passionate about this as well. So hiring our consumer, that's something that's really helpful here. So I mentioned the being able to solve the problems more quickly and understand the problems with greater depth because we have those insights internalized. We don't have to learn them. So that's one piece. But then there's also just the culture that you create within the four walls, which part of it, part of culture is starting with who you hire. So making sure that you hire people who value your cultural tenants, but it's also things that you continually reinforce throughout the way that you work as a company. And so when I think about that and innovation, I think about saying yes and not, no. We, for some time period actually tried to work with external food scientists, for example, on a number of products. And they would come back to us and say, what you've asked for is not possible. And you think about going back to those three things that we're toggling, the convenience, the taste, the great ingredients. And oftentimes they come back and say, you have to compromise on one of these things. And so with that, we actually decided to fill it out, innovation and R and D internally because the people in our team were kind of, well, who says it's impossible? Let's figure it out. And so many of our greatest learnings and greatest products as a company, even internally, we've struggled with it. And we've said, is that really possible? Well, let's keep pushing and see. And then what's amazing to me is how often people actually figure out a way. So that's one piece. I see another one is moving without perfect information and leaning into that intuition. It keeps you moving faster. Another tenant that we have is really not compromising and kind of, if there's a product that we can't launch without compromise, or that requires compromise to launch, we're not going to launch it. And so there have been times in our history that we've said, we really wish that this would work. The concept itself is a great one, but we're having trouble meeting all of our requirements. And in which case we just say, Okay, we're not launching it then. It's not a place where we say, Well, we'll just apply this inaudible here or apply this little bandaid there to make it work. Sprinkling some gums or what have you to make it work. We just decide not to launch. That's another thing that I think has really contributed to the innovation success.
Dave Knox : So you talked a little bit about that you hire people that believe in your mission, that really have embraced clean food before they even got there. And then you're doing your own internal R and D. How often did some of those inspirations of what you went and built were inspired by what people were doing outside of work and things they were doing in their own kitchen that thought might be an application to solve something a little bit differently?
Katlin Smith : Oh my gosh. All the time. I mean, and I think great innovation comes about that way. I think companies like to create this innovation process and say, Okay, you move from step A to step B, to step C, to step D and then magic at the end of the day, you have this product that consumers like. But I don't think that real innovation and creativity happens that way. It's just kind of a... sometimes it's a mistake. And I think that if you think about our new veggies, so vegetables are the number one ingredient inspired by the fact that our team was at home, trying to figure out how do I fit more vegetables into my diet and where can I kind of hide some vegetables in a pasta sauce, or when I'm cooking a smoothie, how do I hide some vegetables in there? And so we kind of asked the question, how do you hide some vegetables in a cracker? Then another one is our almond flour crackers. So, that one originally, I just took one of our baking mixes home one day and I just kind of turned it into crackers for fun really. It wasn't that we were trying to create a new product. It was just playing. And as a result, we developed our almond flour crackers. So I think that play component is really important.
Dave Knox : That's perfect. So speaking of your employees, one of the things you invest a lot of time and effort into is having a comprehensive professional development program where your teams are meeting with executive coaches and other things of that nature. What inspired you to kind of structure that and what impact has it made on the company as a whole?
Katlin Smith : It's been huge. In general, I think it's just really important to be investing and developing the people in the organization. Our people are really at the heart of every single thing that we do. I'm the founder and CEO, but I will tell you that 99% of what we create as a business, it's on the people in our organization. It's not me. And so helping them figure things out faster and grow and develop faster, enables the company to grow a lot faster. I had this advisor really early on, who told me that being an entrepreneur is one of the most downwardly mobile professions out there. And I had to think about it. What does that mean? So what it really means is that if you're doing it right, the company is growing faster than you, as an entrepreneur can learn and grow and develop. And for me, it really clued me into not just how quickly I needed to grow, but also the people on our team to be able to scale with the business. We've grown tremendously over the past seven years. And so to have some of the same people who are today running marketing, finance, what have you, that were running it when we were a very different business, it meant that we had to really heavily invest in them. And the other really positive thing that that development does is it I think provides a lot of engagement and motivation for people. So people want to learn and grow and develop. It's actually, when you do the studies on it, people appreciate that more than they do a pay raise or more vacation. And so it's really cluing into what naturally motivates high performing professionals.
Dave Knox : You mentioned the tremendous impact some advisers made for you early on with the advice and the guidance. You're now on the other side, that you can give that same advice and guidance to other entrepreneurs that are facing the journey that you started seven years ago. What advice are you giving to people, and in particular, how has that advice changed in the crazy kind of uncertain times we're in right now?
Katlin Smith : I think that the advice that I frequently give entrepreneurs is just that, to continue to learn and to be open to learning. When I first started out, I felt like I had to have all the answers, which is really just silly and naive. But that's part of the reason why you have people around you to help you out. And so the more you can be honest about the things that you don't know, the better solutions you can create, the more you can learn, the faster you can learn. And that's part of the fun honestly, is learning and growing and developing. In terms of the new environment, the new environment has for me, I think, I look at it as there are a lot of positives in this environment and that there are always learning opportunities for leadership. And so a lot of these continue to hold true, whether we're in a COVID situation or not. And so it's really focusing on those best practices. So really clearly communicating with the team. So helping them understand the path ahead of them and understanding the direction that things are going. And with COVID, there can be a lot of ambiguity and the ambiguity can create a lot of uncertainty, inability to move for people. And the better you can clear things up and say, Okay, here's expect to happen, the easier it is for people to say, Oh, okay, I can work with that. Here's how I'm going to pivot and adjust. So what we did, for example, as a leadership team, is we looked at a number of different pieces of here's, what might occur, here's what might occur. We have all these discussions certainly about these Vs or Ws or Ls in terms of recovery. But what we found for our business is if we thought about each of those cases, what our business looks like, and the decisions that we would make as a business, challenge you kind of in 80% set of cases where it's like, okay, 80% chance that this platitude is true for us. And we provided those to the team so that they could say, Okay, I can plan around that case versus saying, Oh my gosh, there's so many different variables. And that makes it very hard for people to process. I think another opportunity it creates is for people to learn to be flexible, which is great in any business circumstance. That is a muscle that we're continuously flexing and making stronger as an organization. And so it teaches people, okay, I don't have to have a hundred percent of the information to figure things out to come to a solution. Or there are things that are going to change in business. And so how do I quickly pivot and change, and that in turn, when people are able to do that, they actually feel a lot more powerful. They're, Oh, wow, I can handle anything. It's not the businesses that have never encountered difficult times or the people who have never encountered difficult times that are the strongest. It's the opposite. It's the ones who have encountered those things that grow stronger. So that's some of the things that I've been thinking about.
Dave Knox : Perfect. Well, that is a wonderful place to kind of wrap things up. I really appreciate you taking the time and congrats on everything you built with Simple Mills and changing the food industry in the process.
Katlin Smith : Certainly. Thanks for having me today.
Dave Knox : Thanks so much for listening. If you like the show hit that rating and make sure to subscribe so you don't miss a single episode, and for more resources head over to predictingtheturn. com.