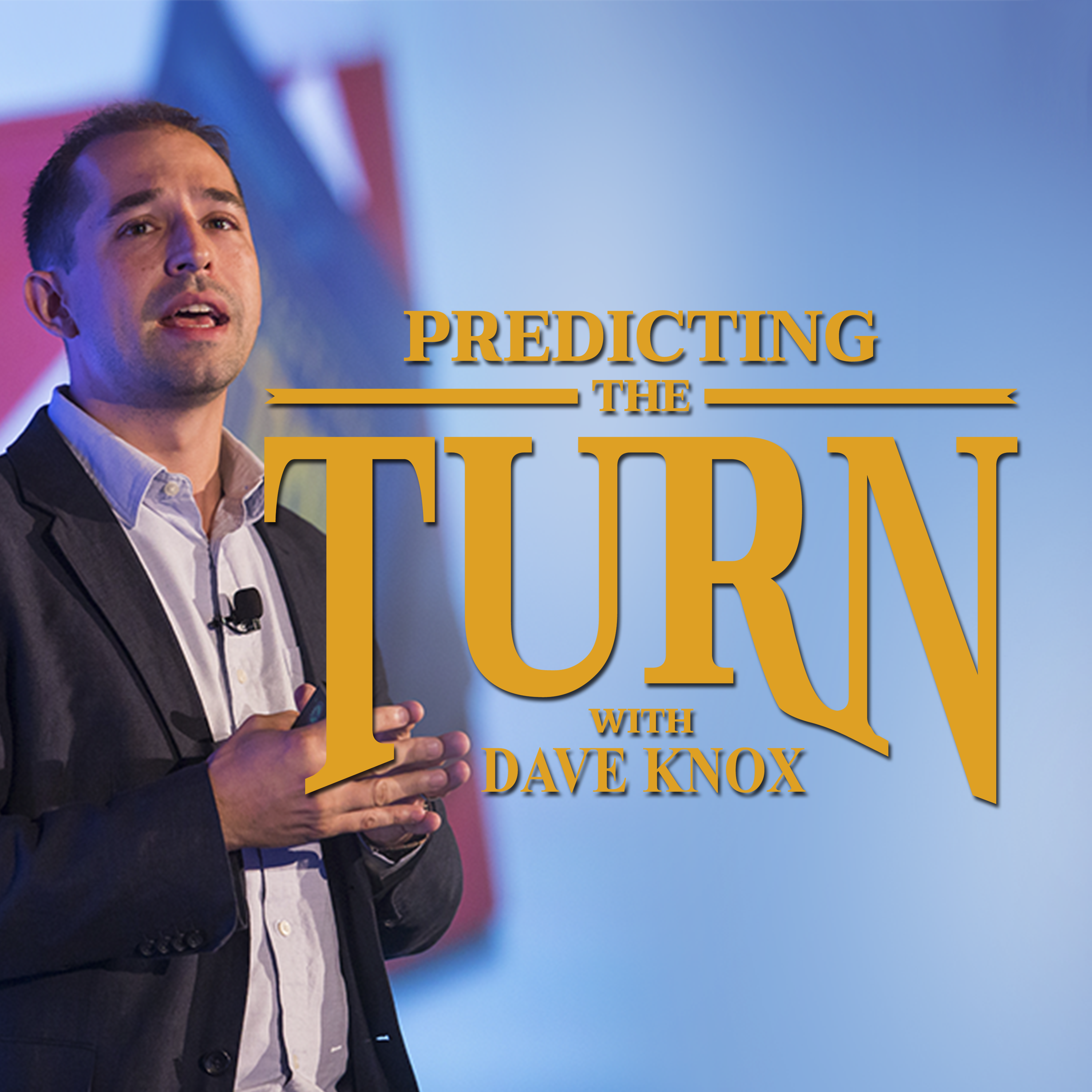 Episode 60  |  25:15 min
Art Saxby On Why Fractional Marketing Leaders Are Increasingly Attractive To Companies
Episode 60  |  25:15 min  |  05.19.2020
Art Saxby On Why Fractional Marketing Leaders Are Increasingly Attractive To Companies
This is a podcast episode titled, Art Saxby On Why Fractional Marketing Leaders Are Increasingly Attractive To Companies . The summary for this episode is: When Art Saxby gives advice to aspiring marketing leaders, he encourages them to follow a mantra that has guided his own career - "don't confuse the thing you do every day with the business that you're in." That same mantra guides the thinking of the 75 marketers that make up the team of Chief Outsiders, one of the top Fractional CMO firms in the country and where Saxby serves as CEO. I sat down with Art to talk more about the role of the Fractional CMO, why it is becoming increasingly attractive for companies, and marketers need to think early on about the bigger picture of their company.
Summary
Transcript
Subscribe
When Art Saxby gives advice to aspiring marketing leaders, he encourages them to follow a mantra that has guided his own career - "don't confuse the thing you do every day with the business that you're in." That same mantra guides the thinking of the 75 marketers that make up the team of Chief Outsiders, one of the top Fractional CMO firms in the country and where Saxby serves as CEO. I sat down with Art to talk more about the role of the Fractional CMO, why it is becoming increasingly attractive for companies, and marketers need to think early on about the bigger picture of their company.
Dave Knox: I'm your host, Dave Knox, and this is Predicting The Turn, a show that helps business leaders meet their industry's inevitable disruption head on. Welcome to another episode of Predicting The Turn. Today we sit down with Art Saxby, the CEO of ChiefOutsiders to talk about how they're helping businesses to go through changing transformation and innovation in their industries. Art, welcome to the show.
Art Saxby: Thank you for having me.
Dave Knox: So I always like to start with the journey. Your career started in traditional CPG as you moved from Frito- Lay, to Kellogg's, to Coca- Cola, and then you tackled even the turnaround of the company in Imperial Sugar. What led you from that world of CPG into the broader world of marketing and working with companies of all sizes through ChiefOutsiders?
Art Saxby: Well, as usually the case, it was done accidentally, so not a tremendous amount of strategic planning. If we think of back to the late 1999 for those of us in that era, I was doing international marketing strategy for Coca- Cola Company, but all I read about was dotcom millionaires. So I jumped ship from Coca- Cola over to Compact Computers, focus on internet marketing. But April, 1, 2000 was the peak of the tech bubble. So as that burst and the tech economies and profitability left the tech sector, I looked to get back into CPG and through a relationship was introduced to the CEO, a turnaround CEO who had just taken over a 180 year old billion dollar bankrupt sugar company. So I went in as VP of Marketing, part of the turnaround team. And that was when I first realized that I could take the strategic leadership side of marketing, not the cool, creative side, but how do you lead a company based on the market dynamics? And if you apply it to a mid- size company, boy could you make big things happen. I mean, I loved my time with Coca- Cola, but in seven years I was never able to double the size of the company. When I was able to apply that real strategic thinking to this mid- size company, even though it was a billion dollars, it acted more like a mid- size company because it was a commodity, just sugar. So what I was able to learn was I could take the strategic leadership side of marketing, not just the cool, creative side, but how do you lead a company based on the market dynamics and apply it to a mid- size company. You could really make big things happen. We were able to take this 180 year old billion dollar bankrupt sugar company, NASDAQ traded, from$1 to$ 35 in about four years. There was a lot of other good business decisions along the way, but a lot of it was approaching the business from a market- based perspective versus a manufacturer based perspective. I then did another bankruptcy turnaround in California, a private equity owned, NASDAQ traded and realized that I could have the most fun as a marketer. I can have the biggest impact with these mid-size companies where I could really get my hands around the company, be part of the leadership team and make a really big difference. Again, not the cool, creative stuff and creative is important, but lead the company based on the market dynamics. So many companies try and lead based on their product, or their thing or their industry. That was really the big, big learning.
Dave Knox: I love that. Let's dive in a little bit more on that. And when you talk about that move that you made, you were going from that functional marketing that we learn of the creative, et cetera, to much more of a broad marketing leadership, but also frankly an executive leadership. How did you prepare yourself for that? Was it learning on the job? Did you have other ways that you were able to do it?
Art Saxby: You know, one of the things that I had always tried to do is kind of the mantra I developed in my career. I started out in corporate finance and actually had multiple finance roles even at Frito- Lay. And at Frito- Lay I moved from the finance guy in the new products team into new products marketing. I always looked at, it was important to be really, really good at the technical things you were doing. You have to do great marketing, you have to do great stuff, but don't be confused with the things you do every day and the business that you're in. The things that I might have been doing every day as a young marketer was putting together sell sheets and laying out freestanding inserts and working on television commercials. The business I was in was refreshment, or nutrition or driving stockholder value. So even while I was a young, junior marketer, I was every day saying," I got to be really good at my technical skills." But why are these skills even needed? Why is it important to have coupons in the Sunday paper? Why is it important to advertise? Why do we pick that target? Why is the company adding new products in this segment versus that segment? So I think all along I was looking at how do I apply? Why am I being asked to do this marketing? How does it apply to the bigger picture? And that set me up for eventually being able to look at and lead the bigger picture.
Dave Knox: So talking about that,'leading the bigger picture', what advice do you give to people that eventually want to move into that role of, not just head of marketing, but being the chief marketing officer and how do you help them get there?
Art Saxby: I think it's that mantra of,'don't confuse the thing you do every day with the business that you're in'. You have to be technically good, but if you become incredibly great at search engine optimization, you're never really going to be anything more than search engine optimization. So while you're being technically good, keep asking yourself and the organization, why? Why are we doing this? Why are we targeting this customer segment? Why does this customer segment even care about us? It really starts to move from this internal focus of the stuff I'm doing to the external of the marketplace. Why is the marketplace demanding this? Why is the marketplace rewarding that company but penalizing that company? What happened to change the market dynamics to the things that we were working on that were doing really well X months ago, X years ago are no longer working? When you start understanding the external pressures onto the organization and the marketplace, and then how your little parts affect it, that's the leadership. A mid- level marketer who can sit and discuss business strategy in a way that makes the CEO think differently about the company, that's the marketer who's going to get promoted.
Dave Knox: So I want to dive into the company you're leading now with the ChiefOutsiders. How exactly do those ChiefOutsiders help companies and what are the benefits of the fractional CMO?
Art Saxby: I think we've got the most fun job of any marketer out there. What we really focus on is leading significant strategic growth. Anytime I look back at my career and I said," Well, I was a strategist, that was my strength." But how often could I really say that I spent 25% of my time on these strategic initiatives? I'd ask anyone listening, in any role, how often can you really say you spent 25, 30, 40% of your time on the key strategic initiatives versus those fire drills, versus that that HR stuff or that budgeting? Well, with what we do, with a fractional chief marketing officer, the companies that hire us only pay for the highest value part of the job because our folks will act as a part of the management team, sit on the CEO staff, but just focused on leading and driving the key strategic initiatives without getting sucked into the day to day fire drill. So they get all the power of a really top- level chief marketing officer, but only paying for the highest value element. So for most of our companies, mostly we target on mid- sized companies, they couldn't afford to hire a real C- level executive chief marketing officer and they probably don't need that skillset forever. There's times in a company like this turn, like this pivot we're looking at where the companies need to really step back and evaluate, what do we need to do from a market- based perspective? And even in larger companies, number of our larger clients, they're recognizing that there's no more full stack CMO, there's no CMO who's absolutely great at lead gen, and strategy, and insights and every other element, you name all the elements of marketing. So there's times when a company who's really, really strong in one area needs expertise in a different area. But do they hire a whole nother vice president of marketing? Or can they bring in someone who that's their passion, that's the part of marketing they absolutely love and they get to do the part that they love, only paying for that highest value element.
Dave Knox: So with that, you've got a two- sided marketplace. So that does a really good job of talking about why the model is so compelling for the companies that are hiring. What makes it so compelling for the fractional CMOs themselves on the other side?
Art Saxby: That's actually the more compelling side of it. Everyone in the company, we've got at this point 75 Chief Marketing Officers, full- time on staff. Every one of them has been a vice president of marketing, or one or more, usually two or more large operating companies. But as we know the average tenure of a chief marketing officer's, 20-30 months, somewhere along those lines. What happens is, a number of people get to the point in their career where they've done one or two of those, they love marketing, but they realize that they don't get to do much marketing anymore. They're managing a department, they're managing a budget, they're sitting in a meeting about a meeting, about a plan. They really have the opportunity to do what they love to do, but they don't want to go back and do that again. Working with us, they actually are often on the management team of two or three companies at once. Companies that might be having very, very different challenges, different opportunities, maybe different industries. So again, if you think of the part of your job that you absolutely love, the part that you know, this is the stuff that I'm really great at, that's probably the part where your employer is getting the highest value. Well, imagine if you only did that, you didn't do the other stuff. You got to pick and choose your assignments. So it's like, yeah, this is the assignment that's absolutely right for me, this is what I love to do. A number of our people say they are literally doing the best marketing of their career and they're having the most fun doing it because it's the part that they love. Because with 75 CMOs, they don't compete against each other, they're all individuals. They all have different skill sets. Some really love the data analytics, some really love the system side of it, some really love the insight side. So we help, we try and figure out who is the right CMO to put on any project or the right team of CMOs and then let them do what they love to do and let them know that they're supported by this whole other team of CMOs that can help them at any point.
Dave Knox: Talent is a big part of predicting the turn and as we talk about talent, I want to mention one of our sponsors, Hunt Club. Imagine the power of the best marketers in the world helping you to find your next marketing leader. That's the power of Hunt Club. Hunt Club is a new category of talent company that powers the network of experts, connectors, and business leaders to help you find the best talent. Let's face it, recruiting hasn't changed with the times. Hunt club is changing the recruiting game by leveraging technology and crowd- source referrals to find you the best people possible for your company. Stop paying job boards that don't work or recruiting firms that recycle the same active candidates. Partner with Hunt Club. You mentioned just there that they work together and they don't compete. So one of the unique parts of our model is a peer review that brings all of the CMOs together. How exactly is that model work?
Art Saxby: It starts at the core of the culture of the company. We really work hard in our interviewing and onboarding to find people who are so incredibly smart, has such tremendous experience they no longer have to be the smartest person in the room. People that can look at other CMOs from other industries or maybe even a similar industry and say," That person's really, really great at that." The more you know about what you are really, really great at, the more you can appreciate there are other people that have complimentary or different skills. So it's not a competition. Regularly, literally several times a month, one of our CMOs will say," I'd like a peer review. I need some other eyes on this. There might be something that I'm missing or I'm about to make a big board presentation. I want to be sure I really got it right." So they're pronouncing, here's the company. I'd love people that have maybe SAS software experience or industrial experience or maybe it's just a general call, and there'll be literally a Zoom meeting. And the CMOs 20 minutes to present what help they need and the information about the company. Then 20 minutes while each person in the audience can ask a question, not give a recommendation, but ask questions and then 20 minutes where the host can't respond, but everyone else goes and gives them their opinion. The exciting part is you think, wow, I mean that is really great to have 15, 20 CMOs helping you on your project. What we find is it's actually more important for the other people, the people who are volunteering to be on this peer review said," I just got a chance to listen to someone else's business and hear 15 other people question it differently, come at it from different directions. I got to hear how the SAS software people thought about it. The guy from healthcare had a completely different approach and the one from industrial manufacturing probably had the most powerful insight." So it's a chance when you really know what you love to do and you're really, really great at it, it's easy to open up and let other people help you. That's the basis of the culture of the company. And that's why people enjoy working here so much. They get really great assignments and they're surrounded by people who actually love jumping in and helping them.
Dave Knox: You mentioned earlier that a lot of the clients you work with, they're at this turn, very fitting from predicting the turn. What are some of your favorite stories where ChiefOutsiders really got involved in that turn and helped that company get through it and accelerate coming out of it?
Art Saxby: You know, over 11 years we've been in business and that's primarily been what we've been doing. Now obviously it wasn't a COVID- 19 turn, but it'd be a company, a plastic injection molding company in the Midwest, been around 20 years, doing well but growth has just slowed. And when they looked at it, they said," Gee, we probably ought to get into thermal form plastic molding, but we don't really don't know anything about that." They were introduced to us, let's bring us in. So our folks went in and the first thing you have to do is understand the company, understand the competitors, understand the customers. That insight phase, we came back and said, looking at your business, there is so much more business for you to be had staying in this one technology, if we change the way we market, if you change the way you segment your customers, you don't need to build a new factory with new technology, there's tremendous growth available here. Most companies, we actually did research with the University of Texas and it looked at CEOs of mid- size companies. And it turns out that about 55% are operationally focused. They're really good at inside the four walls, process, procedures, metrics, management. But there's the other side that are market focused, not marketing but market focused, but it turns out the highest growth rates were when you had these operationally focused, logical, linear CEOs who started to exhibit some of the behavior of the market focused companies. It's not changing the company, but it's bringing a market- based perspective into a management team that's never looked at the business that way before. They've always looked at the business and how can we push our product out versus look at the business with, if you were in the seat of the buying company, if you're in the seat of this other industry, it's bringing them market- based perspective that changes a company. And that's what we're seeing now in this need for a pivot. And we're getting a lot of business, especially on the private equity side where they're saying, boy, our buyers are changed. We're still selling the same stuff. We still have the same products, the same software, but the buyers have changed. You We used to sell through trade shows and we're not sure when there's going to be any more trade shows. We used to sell a certain way, the buyer behavior's changed, so how do we evaluate, what do we do next? It's not just a cool, creative, I got an idea, there is a logical linear process to doing it. It starts with the insights and that leads to strategy and execution. So that's what's exciting about where we are now, is I believe every company in America has to re- design its commercial engine. They have to re- evaluate, re- design and re- start this engine for growth because while their machines still may be there, their software still may be there, their customers have suddenly changed in some way or another.
Dave Knox: Speaking of that area, the gig economy for a long time was really known more for things like Uber drivers and things of that nature or just creative talent. So freelancers doing creative design or print or something of that nature. You've really developed this model and this infrastructure that's empowering entrepreneurs, businesses of all sides to move into this developing space. How do you see the transformation of the gig economy continuing over the next five to 10 years? And how has COVID accelerated that effort?
Art Saxby: We've seen it accelerating for the last 11 years. I mean, it was a pretty new idea 11 years ago, 2009, great time to start a company by the way. As we got in the last couple of years, our growth has really accelerated because there's more of an understanding of, I don't need to buy all my assets. There are really good assets that would be better to rent. Again, as marketing got much, much more complicated, companies started to realize, I can't have an expert in all these fields. The idea of working remote is suddenly much, much more understandable and acceptable. The COVID thing has pushed a tremendous number of companies into Zoom meetings, into remote meetings, into working from home and realize that, maybe you don't actually have to see everyone all day, every day. The fact that someone can be working from a different coast, working from a different location, is much, much more acceptable. And the fact that I'm going to need something really, really important right now, but I probably don't need that skillset forever. If a company is looking at a significant pivot now, they need someone who can really look at the marketplace, really make strategic decisions, maybe change their sales structure, change their go- to market plan, but then a year from now they're going to need to be back onto somebody who's really good at demand gen. Somebody who's really good at communication. It's a different skill set. So you don't want to hire a VP of marketing in a crisis situation, hope you get the right one, knowing you're going to get rid of them in a year and a half. Bring in that specific skill set now, add to the skill set because there's no more full stack CMO. That's why a lot of our large companies are, the multi- billion dollar companies, we're not the fractional CMO reporting to the CEO. We're the fractional VP of marketing reporting to the CMO, adding to the skill sets that they need to bring in right now.
Dave Knox: Yeah, and I think that last point is such a key one. Too often I think the fractional CMO was, it was perceived as a stop gap and what you're really doing is filling a need that can help and evolve and change kind of over time. It's probably badly said, but it's a new model of an agency that really brings something unique to the table.
Art Saxby: Because a lot of times in the corporate world, you can't get another head approved, another executive level head. Politically, you really can't bring someone in at this level because there are career progression paths for other people in the organization. But you need someone in there right now who doesn't need to be micromanaged, who isn't a creative looking for approval for a campaign. Someone you could hand a piece of the business to and say," Get this thing done." Somebody who's done it before.
Dave Knox: It's happening.
Art Saxby: That's what's the fun right now.
Dave Knox: Yeah, no, that's exactly it. I sat down with a gentleman named David Horowitz who is the founder of Touchdown Ventures. And their model for corporate venture capital is kind of the same thing of building a corporate VC. That's a lot of head count and it's tough to get it approved. You can hire some people internal, but then use somebody like Touchdown that can do that external. So I think it's something we're going to see, you guys doing it in a marketing, them doing a corporate VC and every function out there is going to need that type of flexible model, if you will.
Art Saxby: And that's why our private equity VC part of the business is growing so quickly because they really understand. They can look at the 20 companies or the 100 companies they own and say, these four really need marketing but they don't need to keep track of 75 different marketers to call upon because the skill sets are going to be really different needs, the needs are going to be different by company. With us, it's one called us and we'll help figure out which of our 75 are the right ones for that company and a different right one for that one over there.
Dave Knox: Makes total sense. In each part of your career you've worked closely with big brands, advertisers and it's really about emerging channels that are out there. And as you said, there's no longer a full stack CMO that's really out there for people. How have you personally stayed on top of the changing trends and how marketing is evolving to make sure you can identify and help your clients with all those changes?
Art Saxby: You know, it's a bit of a hang on, it's a wild ride and frankly I don't even try anymore. As the CEO of a company, I don't even do our marketing. I have a full time CMO, so I haven't worked on a consulting engagement in nine years. So I'm the one who's using the marketing. It's my marketing team presenting to me, here's what we need to do, here's the new communication plan, here's the this and that. But then I also get to watch what's happening in hundreds of companies. I mean, in March we were on the management team of over 120 companies. And I love logging in on peer reviews and, and hearing the discussion and listening to the incredible marketing that's happening in the software phase. As a marketer, I have the easiest job in America. I marketed the only three things worth living for salt, sugar and fat. Frito- Lay, Kellogg's, Coca- Cola. If you couldn't get the American population eat more salt, sugar, and fat, you really weren't much of a marketer. I'm amazed listening to people, marketing industrial manufacturing equipment, marketing software, marketing healthcare. I love listening and watching. The good news is, with 75 CMOs full- time on staff, there's really, really great marketing ideas for our company. And my job as a CEO is to allocate resources, set direction, and keep the people moving.
Dave Knox: Yeah. And I think that idea of outside learning is one that none of people really take advantage of. I sat down with several VCs on this podcast and almost every single one of them said, I get to stay on top of things because some of the smartest people in the world are walking in and pitching me every single day.
Art Saxby: Yeah.
Dave Knox: And what you just said is kind of the flip side, which is you get to listen to 75 of the smartest people share their thoughts on what they're doing with those peer reviews. So that's a really great model to do it.
Art Saxby: Yeah. And I get to listen to them discuss and debate what they think they should be doing, or the challenges they're facing, or how to overcome the challenges. And then, we have some pretty good discussion based on our own company, and strategic growth, and direction. And the hardest job in this company is actually our CMO because everyone in the company has an opinion of what he should be doing.
Dave Knox: That's the joy of marketing and advertising, that's for sure.
Art Saxby: Yeah.
Dave Knox: Well Art, it has been a pleasure sitting down with, you learning more about ChiefOutsiders and love the model you're doing and it's something that I think more and more companies should be looking at. If somebody wants to get a hold of you and learn more, what's the best way?
Art Saxby: Our website is chiefoutsiders. com and my email is art @ chiefoutsiders. com.
Dave Knox: Perfect. Well it has been a pleasure and I thank you once again for sitting down and joining me on Predicting The Turn.
Art Saxby: All right. Well thank you very much.
Dave Knox: Thanks so much for listening. If you like the show, hit that rating and make sure to subscribe so you don't miss a single episode. And for more resources, head over to predictingtheturn. com.