S4-E16: Celebrating changemakers: Science of Reading Star Award winners
This is a podcast episode titled, S4-E16: Celebrating changemakers: Science of Reading Star Award winners. The summary for this episode is: <p>In <a href='https://amplify.com/science-of-reading-the-podcast/?utm_campaign=20220209_FY21_ElemLitSolutions_season4_National_Podcast%20_listennow_National&amp;utm_medium=mailchimp&amp;utm_source=mdr'><b>this episode</b></a>, Susan Lambert sits down with all of our Science of Reading Star Award winners to discuss their journey with the Science of Reading—from the very beginning, to the work they are doing now. Susan is joined by <b>Brittney Bills</b> (Curriculum Coordinator, Grand Island Public Schools, Nebraska) and <b>Alli Rice</b> (Elementary ELA Lead, Kansas City Public Schools, Kansas), who both won our Amplifying Your District award. Susan also talks with <b>Anila Nayak </b>(Instructional Coach and Reading Intervention Teacher, Los Angeles Unified School District, California), winner of our Superstar award that celebrates a teacher who has made a direct impact on their students by applying the Science of Reading. Lastly, this episode features <b>Cathy Dorbish</b> (Principal, Austintown Elementary School, Ohio), who won the Standout School award that celebrates educators successfully shifting their school to the Science of Reading. These incredible educators share their stories of driving change, giving listeners inspiration and advice to take back to their own schools and classrooms.<br/><br/><b>Quotes:<br/><br/></b>"School is a happy place. You need to enjoy being with the kids and making a lasting impact that really matters." —Anila Nayak</p><p>"When you're helping teachers and supporting other people's classrooms, you do as much as you can." —Alli Rice</p><p><b>Show notes: </b></p><p><a href='https://amplify.com/sor-star-awards/?utm_campaign=FY21_ElemLitSolutions_SORStarAwards_National_SORStarAwards&amp;utm_medium=email&amp;_hsenc=p2ANqtz-9dcR8VXheUL2-lu5_FcH6XZv9O4ob7GAs4gc2lVR8czJLrnCXDHCKnYY4fEPb7rmnb1UNm3QmjST8Ti9ceWzXvdw7oaLc_3_OnntwBicis-7AltfA&amp;_hsmi=2&amp;utm_content=2&amp;utm_source=hs_email&amp;hsCtaTracking=f102332a-1b60-411a-8118-126967ffb221%7Cde8fab9d-6bb4-4d32-889e-8170e6dcdda0'>Learn more about our winners</a>.</p><p>Read <a href='https://amplify.com/wp-content/uploads/2021/12/Brittney-Bills-Finalist-Spotlight-2.pdf'>Brittney's spotlight</a>.</p><p>Read <a href='https://amplify.com/wp-content/uploads/2021/10/Alli-Rice-Finalist-Spotlight-1-1.pdf'>Alli's spotlight</a>.</p><p>Read <a href='https://amplify.com/wp-content/uploads/2021/10/Anila-Nayak-Spotlight.pdf'>Anila's spotlight</a>.</p><p>Read <a href='https://amplify.com/wp-content/uploads/2021/10/Cathy-Dorbish-Finalist-Spotlight.pdf'>Cathy's spotlight</a>.</p><p><br/></p><p><br/><br/></p>
Anila's background and journey with the Science of Reading
04:17 MIN
Anila's personal experience as an intervention teacher, and translating skills to the classroom
02:42 MIN
Anila's advice for teachers starting their mentorship journey
02:32 MIN
Cathy Dorbish's background and career
01:48 MIN
Cathy on adopting the Science of Reading to her building
02:04 MIN
Cathy's recommendations for those starting the journey with the Science of Reading
03:39 MIN
Examining the benefits of the Science of Reading and creating a more equal playing field for young learners
03:56 MIN
Brittney Bills journey with the Science of Reading
11:02 MIN
Following up on MTSS and RTI as multi-tiered systems of support for at-risk kids and studentsas a whole
04:18 MIN
Brittney's advice for starting the journey to more evidence-based practices
08:22 MIN
How Alli was exposed to the Science of Reading after her students struggled with a traditional curriculum
04:28 MIN
The impact Alli's seen from a different approach to instruction
05:30 MIN
Alli's advice for those starting their Science of Reading journey
02:46 MIN
Susan: We have a very special episode for you today and I'm so excited about it. Recently, Amplify awarded four outstanding educators; a science of reading award, a teacher award, a building administrator, and two district leader awards. They were nominated by their peers, vetted through a rigorous process and voted on by our science of reading community. I spent some time with each of them asking them to share their science of reading journey, what it looks like in their unique context, and what advice they may have for those who are also on this journey. Each conversation holds great nuggets of wisdom and hope. We start by hearing from Anila Nayak, our teacher award winner. Well, I have with me Anila. Welcome Anila, our teacher award winner of the Science of Reading Star Awards. We are so glad to have you here, and we would love if you could tell our listeners just a little bit about your science of reading journey.
Anila Nayak: Well, thank you, Susan. I'd love to tell you about my journey. My teaching reading journey actually began with the phonics game box that my friend gave me to play with my son. I remember we used it to learn letter sound correspondences. We made CBC words and we used pictures for initial sounds. We had great success. At the time actually, I didn't realize that I was touching a vital building block of early literacy. I went back to teaching and we were using whole language approach and I didn't know any better then. I took my box to my class. Retrospectively, I'd say that there wasn't the brightest of my teaching because I really didn't know what I was doing. I thought my students were going to learn to read if they just read or if I was reading to them. Later, we moved on to a more code based reading instruction. And then I remember I learned a lot about decoding, about blending, about spelling, and we even had decode able texts. All of us teachers, we became more knowledgeable about how to teach and what to teach. You could say that this was a nascent entry for me into my science of reading. Later, our district actually continued to move towards addressing early literacy and provided trainings under the RTI banner to Institute learning academies. For me, actually, finally, all my learnings came into a cohesive body of knowledge during my professional development with that district. They offered a micro credential for early literacy. It was really during that time that I learned a lot about the simple view of reading. I learned about the beautiful Scarborough rope, which has become my guide. And I learned about the deep photography of our language. We also learned about culturally and linguistically responsive teaching. I was fortunate to have training in letters as well. One of the things I think in an educator's life is to continually learn more. For me, all my pieces of knowledge began to fall under the large umbrella that I came to understand as the science of reading. I employed the systematic explicit diagnostic approach, and I was amazed at the results I saw. I'm going to give you an example, Susan.
Susan: Sure.
Anila Nayak: One of my students who started with a zero in decoding at the beginning of the year ended with 22 at the end of the year and the goal was 22. In reading fluency, the kid started at one word per minute and we ended at 80 words. The goal was 94 words per minute. Now, this for me was a validation that what I was doing was actually working. I was using some of the principles I learned and no matter what, I will say that it takes a village. We had a lot of collaboration with a lot of people. And for me, my journey will continue because I think there's so much more for me to learn still.
Susan: Wow. And remind us what grade you teach.
Anila Nayak: I'm an intervention teacher, so I teach... Well, this year I'm teaching grade two to five.
Susan: Two to five. All right. Yeah. You know what's really interesting about your story is the work that you did with your son at home with great success and then going into the classroom with the whole language approach. So it didn't necessarily transfer for you, did it from the work that you did with your child into the classroom?
Anila Nayak: Not really, Susan, because I mean, I played the game, but did I really realize I was doing something that was so crucial?
Susan: Yeah. And when you think about, so you've had support from your district in learning the science of rating, you've had letters training, you've had RTIM TSS training. And when you think about all that, and then you think back to your education degree, did you get any of that when you were learning to be a teacher when you were in college?
Anila Nayak: I would say no, not to teach reading. In fact, when I became an intervention teacher, I really, really didn't know how to really teach intervention really effectively. I mean, right at the beginning. Then later on, I began to get more support because we were offered more. But when I started, I'd say no looking back. No.
Susan: Wow. And you know many intervention teachers and many classroom teachers are in the same place that you are, that they're coming to realize that what they were doing in the past is not having an impact on student learning. Well, congratulations for your professional journey. It must feel really good to be on the side that I'm having an impact and I have a better sense of what I need to learn more about.
Anila Nayak: Absolutely. It does. Yes. I'm blessed.
Susan: What about... I'm really curious about the school community then. How has this impacted the school community?
Anila Nayak: I think that our district is really moving more towards offering a lot more trainings, and I think that we are all moving more towards understanding how to teach better. At my school, we are also adopting a more science of reading based curriculum, which is inaudible and I think that that is definitely going to inform our teachers much more about going back to some of the basics that our early readers need.
Susan: That's really exciting. Well, many of our listeners are on different parts of the same journey as you are. I wonder what advice you might have for them as they're either starting their journey or going along on their journey.
Anila Nayak: Okay. So yeah, I feel very strongly about that. I've been a mentor for a while and as an instructional coach as well. So I think number one, I would really want to say to people who are starting out is that they really need to know that all children can read. And so they need to be an advocate for the children's right to read. And I think that they need to teach children to be their own advocates. I would say that they should know, or I'm sure they realize that they're in a profession where they're going to impact many, many young lives. So my advice to them would be to go out there, learn about the science of reading, learn what it tells you about how to teach the best reading. I think they are in a better place than I was when I started because there are many platforms now where teachers and experts are sharing ideas like this podcast. This had an impact on me last summer. I call it my summer of learning. I learned a lot. I would say sometimes that they would have to speak up for resources, for allocation of time, but they need to be ready because those are important in the work that they will be doing. If they're in my district, I will totally encourage them to go for the micro credential in early literacy. I think they will really learn what the science of reading is. And finally, I would say that there are mentors and collaborators out there to turn for advice. I, myself, turned to my mentor after 22 years. My mentor, Kathy Raquel. I turned to her. And lastly, I would say to them that school is a happy place, and so they really need to enjoy being with the kids and making a lasting impact that really matters.
Susan: That's really good advice. Thank you so much. And one thing I love is I love that you started with making sure you remember or believe that all students can learn to read. That's so important. So important.
Anila Nayak: Absolutely.
Susan: Well, thank you so much. Congratulations again, and thank you so much for joining and providing your advice. We really appreciate it.
Anila Nayak: Thank you very much, Susan.
Susan: And for our listeners, we'll be right back.
Anila Nayak: So the signs of reading for me, recently is becoming more like my north star because it's guiding me to give the best that research has shown for my students. And also it has made me really more intentional and is giving me more confidence because now I can feel like, okay, this is what I'm doing. And I'm not really wasting that time. It's going to be right for them be because I've learned over the years that some things that we do may not necessarily really lead to good teaching.
Susan: Well, welcome back everyone. I am now joined by our Principal Award winner, Cathy Dorbish. Cathy, welcome to the show.
Cathy Dorbish: Thank you very much.
Susan: We would love if you could tell our listeners just a little bit about yourself and then give us some insight into your science of reading journey.
Cathy Dorbish: Absolutely. I am not new to education. I have been a proud educator for about 34 years.
Susan: Congratulations. Wow. Thank you for that.
Cathy Dorbish: For sure. Ten years in the classroom and 24 in administration. So I have had urban experience for most of my career. And then I took a change of career and I was lucky enough to get a job into my own district where I went to school and my children went to school. It was a good move for me. So I'm now in a suburb. It's very funny with open enrollment, how your dynamics in a school building change. So I find that a lot of my experience that I've had outside of my district is very useful right now. And I've been in this position three years under pandemic rules the entire time. So within my very first year here, March, we went out remote and the whole world shut down. Then last year we tried a balance of in- person, computer, and self- paced. That was an experience because it was like running three schools within one. And now this year we're back and we have in- person and just an online. So to say that my experience has been eventful here is to say the least. It really has been.
Susan: Wow. And you've brought the science of reading to your building. Tell me a little bit about that.
Cathy Dorbish: I sure will. So when I entered Austintown, we also were hiring a new curriculum director, Dr. William Young. This was actually his science of reading, was brought by him to the district. However, he did such a great job getting everybody's input, sharing what it would look like, what it's going to... How it would affect teachers in the classroom. And he really worked on getting that buy- in first from our district, which I think has made a huge difference in where we are today. And then another unique, and unique to me because I have been around the block and implemented many programs, we actually did our learning first. So we are still in the process of learning about the science of reading. We have chosen the letters curriculum, and we take a couple units a year. We learn together as a group. So when it came down to us picking a curriculum, it was really nice to have that background knowledge, just like teachers tell you about children, adults are the same way. Our knowledge of the science of reading made it huge in us being able to make an informed choice for our curriculum. So now, this year we're still learning, we just had a PD session last Friday, we've got a new curriculum that supports everything that we learned about the science of reading, and now we're actually putting our work 100% into implementation. So it's been a journey like I've never done in other places because usually things are handed to you and it's like, here, you better learn it and implemented at the same time. We were enough to do the learning first and the implementation second. So it made all the difference for us.
Susan: Wow. That must have made both you and the teachers really supported then in this process of change and transformation.
Cathy Dorbish: For sure. Absolutely.
Susan: That's great. Well, I know before we hit record, you said I've got lots of recommendations for folks. So what we would love for you to do is share with us, for people that are maybe just starting this journey or in the midst of this journey, what recommendations do you have?
Cathy Dorbish: For sure. So, like I said, learning first and then supplying your teacher with resources or making your purchases, I think is huge. And as a principal to another principal, I find it really important that you learn with your teachers. I take the courses right with them. And that was a stretch for me being out of a classroom for so long and not really being a reading teacher before I was a science teacher. But again, it makes all the difference in my expectations for my teachers and just having a handle on what kind of supports that they need. Because again, if I'm struggling with learning it, then I want to make sure that I support my teachers in the learning. So to me, that's absolutely huge. So if you can learn first and purchase your resources second, it absolutely is the way to go. I also think that me being out and around in classrooms and watching the learning happen and watching the implementation of the program is just as important. It's a lot to ask any teacher to put forth everything that a new curriculum has to offer. So we've taken it slow, but we've honored what has been in the resources and I'm out there getting to see it happen in person. And I think that's really important as well. It also helps me take a temperature as to when we can move forward or we might need to slow down for sure. Informing your parents is really important as well, because they're used to maybe worksheet reading or levels reading where the students are getting a book at their level, and now that philosophy has changed. So parents definitely had a lot of questions about phonics and phonemic awareness and how they can support at home. And we have COVID regulations, but we're finding ways to be creative to get that information out to parents. We're getting ready to do a video that we're going to post on our website. I've talked about it at many of our parent meetings and the teachers in the classroom have also done a nice job sharing some information with their parents as well. So I think bringing your parents and your community on is huge as well. And then having a good assessment tool, you can have the resources, but if you don't assess and progress monitor, then you don't really know how you're doing. We were blessed enough to be able to purchase DIBELS. And that has been very valuable for us. And we're really learning now how to analyze that data and apply what that data's telling us to make some instructional changes in the classroom. So you have to have the knowledge piece, you have to have the resources, and then you have to have the assessments to be able to check to see what you're doing. And the last thing I was right was, monitor, monitor, monitor, because you can't put something this important out there and not know what's within your school and be able to check on things. So I think that's important piece as an administrator.
Susan: Yeah. That's really, really good advice. All of those. I want to go all the way back to the very first recommendation you had and that is, be a learner alongside of your teachers while you're doing this initial learning or initial training. What benefit have you seen from that? From you just doing your own learning right alongside of that?
Cathy Dorbish: Well, for sure, I think it gives teachers more buy- in because if I'm willing to put my time out there, they know that it's important. It also helps in having really rich conversation with teachers, whether that's at evaluation time or teacher based team time, because you can talk their language. You know what I mean? I know from the learning, so when we're brainstorming strategies, I can offer some strategies that I know that I learned in letters, or I know that I've seen in my CKLA resources. And that makes a difference. I mean, again, you're looked at as an equal and you know, that they feel trusted and that you know what's going on in their classroom.
Susan: Yeah. That's really great. And then the other thing that I want to just ask a follow up question about is, you are really talking about the importance of these systems that are aligned. So knowing what kids need to be successful readers, making sure the core program is aligned to that and making sure the assessments are aligned to that, have you seen benefit of that or conversation from teachers about the helpfulness of having everything aligned?
Cathy Dorbish: Absolutely. As I said, this is year one of our implementation of CKLA and DIBELS. We've had our middle of year assessment pushback due to some remote learning experiences and snow days.
Susan: And snow days.
Cathy Dorbish: So we're super excited because we're just starting to see the difference between our beginning of year and middle of year. And teachers are starting to connect the dots now because they realize what interventions or enrichments that they have been doing in their classroom along with that core group teaching, is really starting to have effect on the student's reading ability. And we're only in year one. I get excited to think what's going to happen in a couple years once that program becomes second nature to them. But it's funny because now that we have this in place, we're looking at math and we're like," Oh, I wish we had this in math." Our kids needs can't hide. And I think that's what's super exciting. I remember in my interview to try to earn this recognition, they asked what it meant to me. And I said for the first time I feel like kids are on a level playing field because we're all learning grade level material, which is not necessarily what happened in other programs right, wrong or indifferent, because we thought we were doing the right thing at that time. We didn't realize we were making the gap bigger, but we're all learning grade level material. And then you are supporting those kids needs because we have that progress monitoring and we have those resources to fill in those gaps. And I just get excited to think. I loved. I can't wait to see where our scores are in three to five years.
Susan: Yeah. And I was just going to say, just that teachers are excited and you're excited to start looking at that middle of your data that's going to come back soon. It'll be fun to hear and we know takes time, but I'm sure the excitement is building in terms of the impact that you're having for kids there in the building.
Cathy Dorbish: For sure. It really is. It's wonderful and I encourage any district that, that might be thinking about taking the plunge, reach out, talk to those of us that are doing it because it may look different in every district, but we're just very lucky here that we had the learning first, the resources to match, and now we're supporting the implementation of it. So I don't think I've ever been in such a perfect situation because that doesn't always happen for teachers. They usually get that material and they're asked to do their magic and that's hard to do.
Susan: Yeah. For sure. Well, thank you so much. Congratulations again. Thank you so much for the work that you do every day, and thanks for joining us today.
Cathy Dorbish: I'm very honored to receive this reward and thank you for letting me be a part of your podcast.
Susan: We'll be right back.
Cathy Dorbish: For me, it really is about hope. With all of my being, I believe that 95% of our kids are cognitively capable of learning to read at grade level if we provide them with the appropriate and sufficient explicit and direct instruction. And I really do believe that the signs of teaching reading provides hope for our students. It means that nearly every kid would be afforded the opportunity to know the joy and to feel the success of being able to read, and that literacy would genuinely give them hope for a better tomorrow.
Susan: Welcome back, everyone. We've heard so far from our Teacher Award winner and we've heard from our Principal Award winner and we're getting ready now to hear from the first of two of our District Leader Award winners. So I have with me, Dr. Brittney Bills. Welcome so much. Thank you for joining.
Brittney Bills: Thank you, Susan. It's great to be here.
Susan: We would love if you could tell our listeners just a little bit about who you are and tell us about your science of reading journey.
Brittney Bills: Yeah. Absolutely. So I am a former school psychologist and recently got into administration. I'm in my fourth year in my district leadership position and my science of reading journey actually started all the way back in 2012 when I was a brand new school psychologist, fresh into my internship. I took an internship with Heartland Area Education Agency in the middle of Iowa, and they were so fortunate to go there and so fortunate about that decision. They provided really just wonderful professional learning for their incoming school psychologists around reading math and behavior. And that was the point at which I really began to fully understand as a school psychologist, what I was assessing when I would assess student for evaluation for special education, specifically in regard to reading. And the thing that always I didn't quite understand as a school psychologist was phonemic awareness. I have these really vivid memories of administering the phonological items on a Woodcock Johnson and thinking to myself like, why am I doing this? And what are we asking kids to do? And why does this even really matter? And the rest of it all made perfect sense, like phonics in fluency and reading comprehension. But I never really understood those measures, and why I was giving those measures and what that even meant instructionally for kids or the implications of students not being able to perform on those kinds of things until I went to Heartland AEA and got some professional development. And that really was the place where my passion and my desire to better understand reading development and effective reading instruction just really ignited. And so while I was there, I participated in a few... They offered letters, professional development. So I took it upon myself to participate in some of that. And I was with Heartland AEA for a very short period of time because my then boyfriend now husband proposed and we were hours apart from one another. And so I ended up moving closer back to the Metro area, near Omaha, where he was living at the time. And I took up roots with Green Hills Area Education Agency, which is another educational agency in Iowa, just the off skirts of the Omaha Metro area, near Council Bluffs and all of that. Another just wonderful place to be, I had the best mentors there, people that I really look up to in regard to literacy, who I was so fortunate to get to work under and who really nurtured my desire and my love to learn and grow and want to know and understand more. And while I was at Green Hills Area Education Agency, I had the great fortune of working with the same elementary school for five years and got to really not only grow myself, but grow the teachers there and the leadership there. And in my time there, we began to really dig into thinking about multi- tiered system of supports and universal tier and really thinking about, how do we evaluate our tier instruction and begin to understand how effective or not effective it is? I'll never forget my very first, we call them student assistant team meetings, sat meetings, where teachers would come and they would refer students for special... Not for special education, but for intervention. Sometimes it led to a referral special for special education, but my very first sat meeting took two days for this little bitty elementary school because we had so many students that we were talking about that they were concerned about. And I remember talking to the second grade teachers there, they were using fountas and pinnell benchmark system at that time, full blown level literacy intervention as their interventions for students, and they're referring 50% of their class to me. And I remember looking at them and just saying, this is not an intervention problem, this is not a tier two or a tier three problem, we have a tier one problem here. If this many of our students are struggling to gain the skills that they need in order to be proficient readers, we really need to take a hard look at how we're spending our time within universal tier. And the interventions I would then start to recommend, they're like, we're seeing that you're recommending a lot of phonics based interventions and we don't really do a lot of phonics instruction in our universal as far as our universal tier. And so it really just started to spiral from there and just get bigger and bigger and just, man, did so many incredible things there. With those amazing educators, they desired to learn more, they wanted to learn more. We was all hands on deck, we all got together and really started to work to just improve things for their students. And so did a couple of things, wrote some grants to get really high quality evidence based materials in the hands of those teachers for the benefit of those students, really worked on solidifying our systems for targeted intervention and intensive intervention, regular data meetings. And we were just in a really beautiful, wonderful place by the time that I ended up leaving there. And it was a hard decision to leave there, because we were just like a well oiled machine. We were doing really incredible things, seeing really incredible results. But the position at Green Island Public Schools opened up, it was summer, very random, scouring the, the internet for leadership opportunities. I was just ready in my career to do something a little bit bigger and stumbled upon the position for Green Island. And I remember telling my husband, like," Don't worry about it, they probably won't even interview me. I've interviewed for other jobs like this and they haven't even considered me." And I mean, everyone knows where that story ends because here I am.
Susan: Here you are.
Brittney Bills: Here I am. But I'm so grateful for all of the opportunities that led to this place, and so grateful for Heartland AEA. I am so grateful for Green Hills AEA and that elementary school that I had the great fortune of working alongside because it got me to this place where I get to work with these people and do the amazing things that we've done here. So while here, I'm really just started to kind of get to know what were we doing for instruction when I came here? What is it that our teachers really know and understand about teaching reading? When I started here, I was in my second year of my doctoral program with the university of Nebraska at Omaha. And so I had been doing just a ton of reading from Luisa Moats around teacher knowledge in regard to teaching reading. And so knew a lot about what the research base had to say, but didn't really know what work this district had done in particular around those things. And so really just spent some time trying to get to know the landscape and discovered really pretty quickly that we had some work that we needed to do here. And for me it was really about building teacher capacity first, developing teacher knowledge first. I felt that that was really critic goal. That was something we were going to have to do in order to make any sustainable change and to really move and ignite change forward. And so that's where we ended up landing and we've done a lot of incredible things. We offer letters, professional development for our teachers, all of our teachers. At the end of this year, we'll have about 65% of our K5 staff, including special education and EL teachers and principals, principal district leadership. I mean, it is really like a collective effort around literacy here, which I'm so proud of.
Susan: Yeah.
Brittney Bills: And we've moved into high quality instructional materials and evidence based assessment systems, and I have a new role now as an MTSS academic coordinator. And so I'm trying to layer in those pieces of MTSS along with my work with curriculum and bringing those systems together. But it's been an incredible journey. I'm so grateful for it. I'm so grateful for all of the amazing, tremendous educators that I have met along the way and had the great fortune of working with and knowing, and I'm beyond grateful for the people here at Green Island Public Schools. I mean, they're the real stars. They really are. They do the hard work every single day and I'm just so grateful that they trust in me and they trust in my vision and that we've really come together and live United around this very, very critical and important work.
Susan: Amazing story. I have to ask you a follow up question as it relates to MTSS because for our listeners that don't know, Heartland is really a hub of the development of RTI and MTSS. So lucky you to have been involved with that, but you said something about intervention, the number of students going out for intervention. And I'd love if you could just share a little bit of insight for our listeners. Typically, I hear across the country a misconception about MTSS and RTI, which is it's a system to be put in place for intervention purposes, and really it's a system to be put in place for prevention. So the first place you want to apply your problem solving is to tier one. So talk a little bit about the importance of that tier one or universal core instruction, whatever we call it.
Brittney Bills: Yeah. I'd love to. And our district is in the place where we're shifting from response intervention, to multi- tiered system of supports. And it really has to go back to what you're saying, Susan, in that more traditional response to intervention support, the idea or the practice I guess, was, let's find the kids who are at risk and let's do something about those kids. And we didn't really have a lot of conversation about what is our data indicating to us about our universal tier and what we're providing all students and is that healthy and is that effective? And we are making the shift here in Grand Island Public Schools with that multi- tiered system of supports by first examining what is our data telling us about our universal tier? And so we are use our assessment data to answer two questions. The first question, do we have 80% of our students meeting grade level expectations as indicator one? We like many other districts have work to do around that. We've made really wonderful progress over the past couple of years in relation to that goal, but we're still working on that goal. The second question that we ask ourselves, or we look at to evaluate the health of our universal tier is, do we have 95% of our students who started the year at or above benchmark? Are they still at or above benchmark come the winter period, and then the end of the year? And the reason that we examine that question is because those kids were already at grade level benchmark or above and they're likely getting universal tier instruction, and that is it. Their data doesn't indicate a need for extra support. And so that data is the best indicator that we have as to if our universal tier is sufficient for sustaining or maintaining our students who are at or above benchmark. And so you're absolutely right. And we have been leveraging and using that data now that we have a few years of data to be able to look back on. It's really amazing to see when you consider that question and you can see healthier grade levels versus grade levels maybe that aren't as healthy, the type of impact that it really has for all kids. So we have seen better movement in our data when we have a really strong, universal tier in place for all of our students inaudible in our universal tier isn't quite where we would like it to be in regard to that 95% criteria.
Susan: Well, we will dig into that into another episode of our podcast, which for our listeners, we have Brittany slate it up for that, but it's a really, really important topic to just help people understand areas of focus and this idea of prevention. So with that, I'm going to ask you, for folks that are starting the journey, thinking about starting the journey, on the journey to more evidence- based practices, what can of advice do you have for them?
Brittney Bills: So I'll start with people who are maybe starting the journey or who are considering starting the journey. So I just listened to Kareem Weaver's Podcast with you, which was just outstanding. I have to say it was so good, but it reminded me of my journey a lot. And in that podcast he had talked about, and you had talked about change management theory. So from a leadership perspective, if you know there's a district leader or building leader who's listening to this change management theory, especially Kotter's change management theory is one that was really pivotal in the work that we did here at Grand Island Public Schools. So Kareem and Kotter talk about first and foremost, creating that sense of urgency, like selling the story. You have to sell why this matters. And we did that with our teachers actually. So we had a committee of teachers where we brought some of the statistics around illiteracy and juvenile delinquency rates and health outcomes and all of those things and just really had them investigate those statistics. Those are things that they're not familiar with. They were really alarmed at the predictions that could be made about students just by third grade. And we started having conversations around the things that we are doing, the things that we value, ongoing professional learning, high quality instructional materials, high quality universal instruction. And I did this activity with them where I said, I want you to imagine that five years down the road, The Grand Island Independent, which is our newspaper agency, The Grand Island Independent's going to write a newspaper article about the work that we are doing in literacy. Sorry, crosstalk.
Susan: That's okay.
Brittney Bills: And I want you to write like, what are they going to say about us? What are they going to say about the work that we do and why it matters and what we have achieved? And that really turned into us creating this vision for literacy in our district that we use. It faces everything that we do. It faces our professional learning. It faces our literacy documents. It faces our curricular documents and we created a list of commitments, things that we are committed to as educators in Grand Island Public Schools in relation to our vision. And that is really our north star. That's the thing that guides us. And so, I think creating that sense of urgency and creating that vision are so very important. Those are the of things that really compel people to change. They're the things that really tug at their heartstrings and make them want to change and desire to change. And then just building that coalition, that army of people around you, who are going to rally around you, who are going to champion the message and the mission is really, really important. I would also say similar to what Kareem had talked about in his podcast, as a leader, I really personally feel like it is absolutely critical that you do your own work. Teachers, principals, coaches, they all buy in so much more if you, as a leader, are knowledgeable and you understand and you know. And if you don't know right now, I think it's okay, but commit yourself to doing the work alongside them and getting to know alongside them because it shows that you value the work and you're committed to the work in a way that you expect them to value and be committed to the work as well. And then the last piece, I would say, for anyone really, this isn't even necessarily for those who are getting started, but grace, give grace. I think it's really important, we are fortunate that we offer teachers letters, professional development, and I will tell you that time and time again, when teachers go through that professional development, there is a grieving process that happens. Teachers feel a tremendous amount of guilt for the instruction that they provided, because they were doing the best that they knew how to do at that time. Our teachers work so hard. They do the best that they know and are able to do every single day. And they just didn't know any better. They didn't know to do anything different. And so grace is so important in this process because teachers really do have genuine grief and just sadness that they feel for the students that they worked with in the past. And so he talked about that. Know better do better kind of motto. And that's really our motto. I tell teachers all the time. You can't change that. You can't change the kids that you taught five years ago or 10 years ago. I know that you desire to go back in time and do something different, but you can't, but you have the opportunity now. Now's your chance. You know better now. So we really just need to commit ourselves now. Now that we know better, we're going to do better and we're going to continue to get to know better and we're going to do better. For those of them who are in the middle of the journey, just like me, I would say another inspirational thing, you and I talked about this, Susan, but I'm reading Brene Brown's Rising Strong right now. And in her book, she talks about, the middle is messy, but it's where the magic happens. And there are so many times, and I know teachers experience it too, but I think there's just this teachers don't understand what leaders go through and leaders don't necessarily always understand what teachers go through.
Susan: Sure.
Brittney Bills: You know what I mean?
Susan: Yeah.
Brittney Bills: And the weight is heavy on leaders as well and it's hard sometimes. It's hard sometimes to stay committed to the goal. It's hard sometimes not to get weighed down by some of the things that happen along the journey and the setbacks. And I know teachers experience that too. And so my advice would just be, stay strong, stay committed to the goal, trust the process, the middle is messy, that's where the magic happens. And we have to, because our kids need us. Our kids need us to be champions for them. Our kids need us to show up every day. They're relying on us to make this change for them and to make their lives better. So that's what I'm keeping in my vision. These little kiddos who are relying on me every single day to make it happen for them.
Susan: Well, Brittney, that was amazing advice, and we appreciate the work that you're doing every day. We can't wait to talk to you more and congratulations again. We'll be right back.
Brittney Bills: When I started learning about just a completely different approach, I mean, it started answering all these questions that I was asking as a brand new first grade teacher of like," Okay, so what order should I teach these high frequency words then? Or what order should I?" And no one could give me those answers. And I just feel like I've kind of unlocked Pandora's box and I see all of this potential where it's like, oh, it's not any of these other reasons. Sure, they all have their factors, but really, if we could just address our core and align our teaching practices, then our students can feel success and our of teachers can feel success like I want. I just think success breeds motivation and I want our classrooms to feel that. But if they're not reading, to me, that's the greatest civil right. If we're not providing them that, I can't sleep at night, yet I get furious. I've got 28 schools in my district, thousands of kids.
Susan: Well, welcome back. And joining me last but not least is Alli Rice, our second District Award winner. Alli, welcome.
Alli Rice: Thank you. It's great to be here.
Susan: Tell us a little bit about what you do, and then we'd love to hear about your science of reading journey.
Alli Rice: I am the elementary ELA lead for Kansas City, Kansas public schools. So I get to support all 28 of our elementary schools and a couple alternative sites as well with all things reading and writing instruction.
Susan: It's amazing. So here, the science of reading journey is really important to the work that you do.
Alli Rice: Yes. Very close to my heart.
Susan: Yeah. Tell us a little bit about it.
Alli Rice: So I didn't really discover the science of reading until a few years ago like many people. My undergrad program introduced me to the three main approaches of reading instruction and just asked me which one resonated with me the most.
Susan: Interesting.
Alli Rice: Yeah. It didn't really provide a lot of guidance. After college, I accepted a first grade teaching position at New Stanley Elementary in Kansas City, Kansas, where I work now. And I spent several years in the classroom at all different grade levels and was extensively trained in balanced literacy. And when I say extensively, I mean, extensively. We have early release Wednesdays here for professional development. So we get lots of training. I did all the things. I had the word wall, monitored independent reading, guided reading, everything that I was asked to do. And I was doing everything balanced literacy way and it sounded good and it looked good. And I was passing my evaluations, but my kids weren't outperforming any other kids. I didn't have any data there to back it up and this was very frustrating for me. I am not a competitive person. I'm not competitive with sports or board games, but I am competitive with my students' data. So I was teaching my butt off every day and I would really only move two or three kids each year to grade level. So it's like, no matter how many skippy frogs or eagle eyes I deployed, I always felt like a really terrible reading teacher. And I actually started dreading to work with struggling readers.
Susan: Oh, no.
Alli Rice: I think that's because I knew that I had no idea what I was doing. There were just so many unanswered questions and Googling got me confused, and my colleagues had the same questions. And then in 2019, I had my son and it prompted me to switch to a different school district. One that was just a little closer to home, paid a little better and I was just ready for a change. I felt like I had really plateaued and I wanted to do something different. I wanted to get out of the classroom as well. And so I actually thought the job was going to be something totally different than what it ended up being. It ended up being a reading interventionist. So me, the person who dreaded with struggling readers. I was working with struggling readers all day, every day. And I thought, oh my gosh, what did I get myself into? But I'm so happy that that happened because that district just 15 minutes away from the one I had been in my whole career, taught reading completely differently. And I learned so much from that experience and I didn't really put it all together right away until I read Hard Words by Emily Hanford, and I sobbed. I think it was 2: 00 AM, I was feeding my son the middle of the night feedings and I was scroll through my phone and just trying to figure out how to not be a crappy reading teacher at my new job and I found this article and I fell apart. And then the next day I got up and I was determined. I put myself down a science of reading rabbit hole and I'm still in it. I'm still in the rabbit hole, happily blissfully in that rabbit hole. I mean, I remember my husband even saying," We need to talk about your Amazon card. You cannot order any more books until you've read the stack that is by our front door. You're cut off. I don't know who these people are, but you're cut off. You can't read anymore. No more books for a little while." And yeah, it's been a glorious experience ever since just learning all of the things that I can and absorbing as much information as I possibly can.
Susan: And in your role night right now, what have you seen the impact of a different kind of instruction in terms of student outcome and performance?
Alli Rice: So it's really exciting. We are just beginning this journey and I'm really happy that I have the job that I have now. It's my dream job. The whole year I spent at the other district, I felt like I was cheating on KCK. That's my blood. That's my happy place. And I wanted to get back here as soon as I possibly could to just say, guys, like look at all of this information. And I wasn't sure when this position opened that they would hire an SOR convert. I'm really happy they did. And now we've got letters training for our early childhood, through fifth grade teachers, principals, ESL, sped, everybody is getting it and they're getting it on contract time and for free over three years. It's a commitment. We partnered with our state's MTSS team in putting in an MTSS framework. We've adopted a universal screener and I finally got my core adoption. We're going to be CKLA K5 starting in August. And even just through the letters training and the early implementation of CKLA and these first initial steps, the data is inspiring. We're seeing kids' grade levels go from 100% red to 75% in the green and our teachers are elated. And as much as I love the kids and I love what that means for students, obviously that's a huge impact and a huge piece of my heart, but the teachers have the other half. Like going to a data meeting with a grade level PLC and watching teachers tear up and say, I've been in this district for 12 years and year after year after year, my pie chart was always predominantly read. And it started that way in August and before winter, but it's almost all green and they've never had that experience.
Susan: I get goosebumps right now. Wow.
Alli Rice: I know. It's addicting. It's so great. I love it. It's the best part of my job, because with my job, I see more teachers than I see kids. I model, I work on small groups, I go where I'm needed, I do whatever anybody needs with me, but I do see a lot of adults in a lot of PLC meetings and it gives me goosebumps. It's the best part of my job just to watch these teachers feel like they can do it because I was so disheartened as a reading teacher. I was so insecure and it's simple things that have just opened this huge door for so many teachers in my district. And that means ultimately that our kids get to feel successful too.
Susan: Wow. That's amazing. And for our listeners that aren't familiar with Hard Words, we'll make sure that we link them in the show notes so that they can either read or listen to it for the first time or review it again. I find it is something that I go back to frequently to remind myself. It's just so powerful. So what a great story. Well, thank you for sharing all that. That's really exciting and just, I know working with teachers and they see success like they're seeing it just encourages and breeds more success and just it spreads like wildfire.
Alli Rice: It does. And it's pushing the narrative in our district. I don't know if a lot of people know about my district, but we are predominantly a title one district. We have a lot of kids who are struggling with poverty and over 50 languages are spoken in our district, we are very high ELL. We have a lot of transient population and these are kind of things that, whether it's a college course or just teacher lounge talk that kind of creep into your belief system. You start out as this, impassioned 21 year old who's like, I'm not going to buy into that narrative of struggle. Like I'm going to make a difference in the world. And then year after year after year, you watch yourself not really making a difference in the way that you expected and you start to think, well, maybe those things are true. Maybe that's why my students are performing at the level that I would hope for them. And it's... Sorry.
Susan: It's all right.
Alli Rice: It's nice to see people start giving up on that narrative again, this narrative of struggle. Yes, those things are factors, they are real, they are challenges, but they are not excuses.
Susan: That's amazing. So for those of listeners that are starting on this journey or in the midst of this journey, what kind of advice would you have for them?
Alli Rice: I think if you're a district leader, you definitely need to set aside some time to educate yourself, not only about the science of reading and what's best practices, but curricular resources talking to other district leaders has been extremely valuable for me. People have gone through this ahead of me and just having a clear plan and a clear vision for your district and for yourself ahead of time, and then start finding your people, whether they're your people in your district or outside of your district, finding your people. I think Margaret Goldberg did a webinar where she said your dots, and suddenly your dots start getting more and more and more and little pockets here and there and having some patience. Not everyone will be as jazzed about your message or your information as you will be, and you have to have some patience and respect their space and respect their process and just plant your seeds. I don't look at myself as someone who's coming in trying to flip everything upside down for everybody at once, but I'm here to help people for the space that they're in. And I plant my seeds and I plant them very wisely. And then I'm very, very patient. Letters training was a seed that was planted long ago and now it's finally here. Core resources was a seed that was planted long ago and now they're finally here and you just have to be patient and persistent and you can't let those who are reluctant or resistant get you down. They'll come around.
Susan: Wise words.
Alli Rice: Yeah.
Susan: Wise words. I like the two piece their patience and persistence. And both of those can be really hard when you're in the weeds in the thick of it all.
Alli Rice: It's like what they say with reading intervention, as fast as you can, but as slow as you must. It's the same thing here. When you're, when you're helping to teachers and supporting other people's classrooms, you just do as much as you can.
Susan: That's great advice. Well, Allie, I would expect that other of your dots or your peeps might be reaching out to you now that they know who you are and where you're at, but thank you for the work that you're doing. Congratulations again on the award, and so lovely to have you here on the podcast toady.
Alli Rice: Thank you. I really enjoyed it.
Susan: Thank you so much for joining us today. And we invite you to join us for our upcoming webinar series, The Science of Reading is for Everyone. Over the next few months, experts, including Natalie Wexler, Dr. Lilian Duran, Dr. Ken Hasbrouk and others will share insights about how the science behind how we learn to read can help all students, including emergent bilinguals, middle schoolers, struggling readers, and competent readers. You can register for these webinars at amplify. com/ for/ everyone. We're excited to have you join us.
DESCRIPTION
In this episode, Susan Lambert sits down with all of our Science of Reading Star Award winners to discuss their journey with the Science of Reading—from the very beginning, to the work they are doing now. Susan is joined by Brittney Bills (Curriculum Coordinator, Grand Island Public Schools, Nebraska) and Alli Rice (Elementary ELA Lead, Kansas City Public Schools, Kansas), who both won our Amplifying Your District award. Susan also talks with Anila Nayak (Instructional Coach and Reading Intervention Teacher, Los Angeles Unified School District, California), winner of our Superstar award that celebrates a teacher who has made a direct impact on their students by applying the Science of Reading. Lastly, this episode features Cathy Dorbish (Principal, Austintown Elementary School, Ohio), who won the Standout School award that celebrates educators successfully shifting their school to the Science of Reading. These incredible educators share their stories of driving change, giving listeners inspiration and advice to take back to their own schools and classrooms.
Quotes:
"School is a happy place. You need to enjoy being with the kids and making a lasting impact that really matters." —Anila Nayak
"When you're helping teachers and supporting other people's classrooms, you do as much as you can." —Alli Rice
Show notes: 
Read Brittney's spotlight.
Read Alli's spotlight.
Read Anila's spotlight.
Read Cathy's spotlight.
Today's Host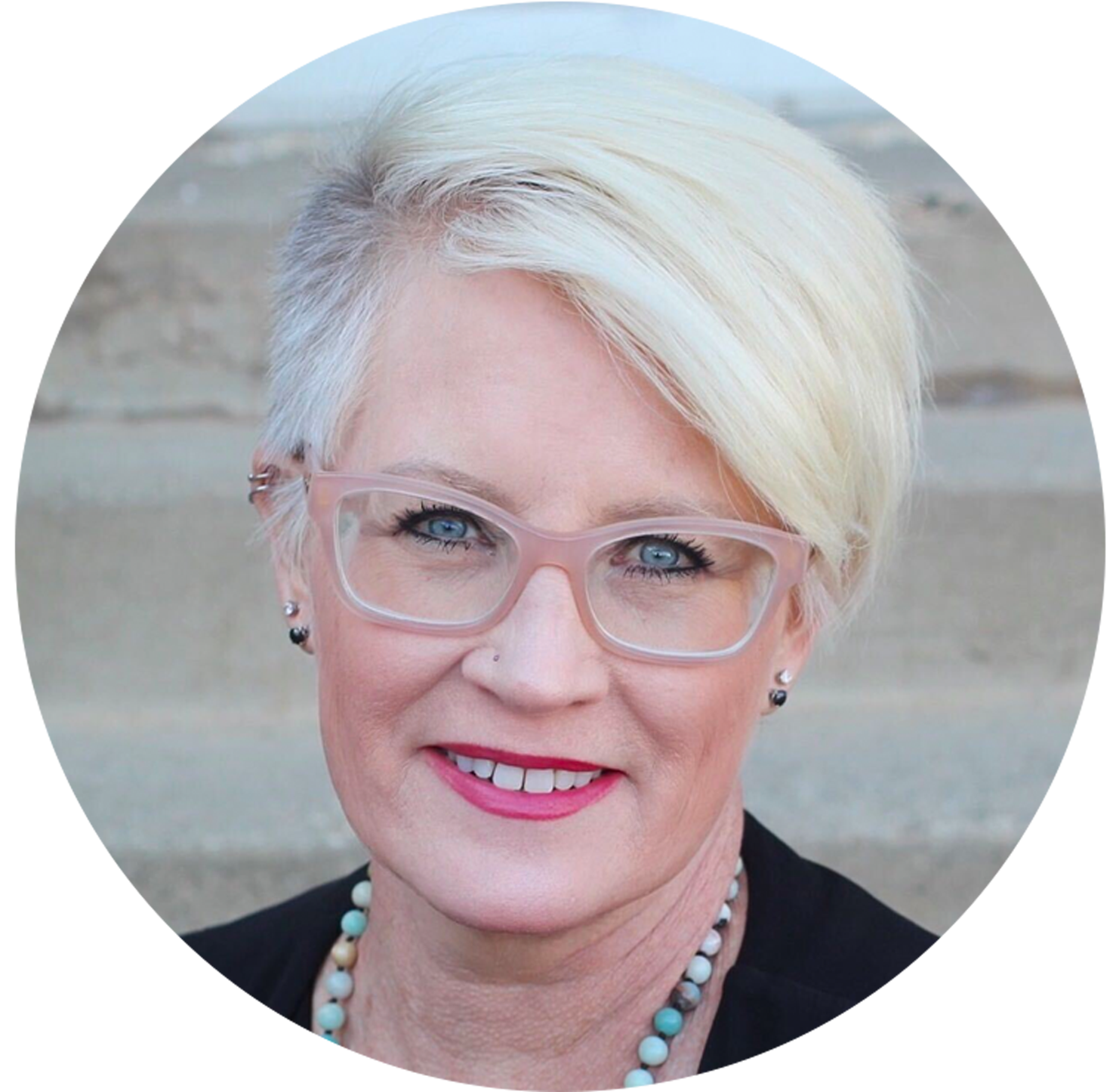 Susan Lambert
|
Science of Reading: The Podcast Host
---
Today's Guests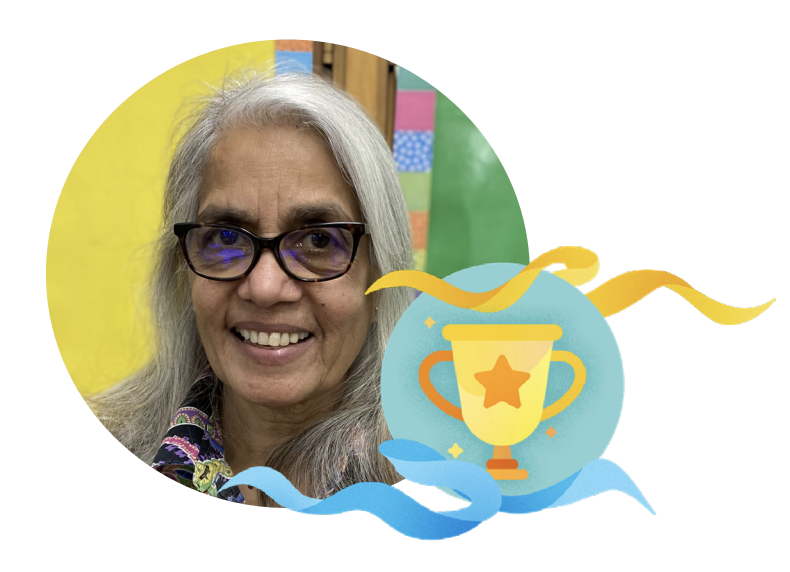 Anila Nayak
|
Instructional Coach and Reading Intervention Teacher, Los Angeles Unified School District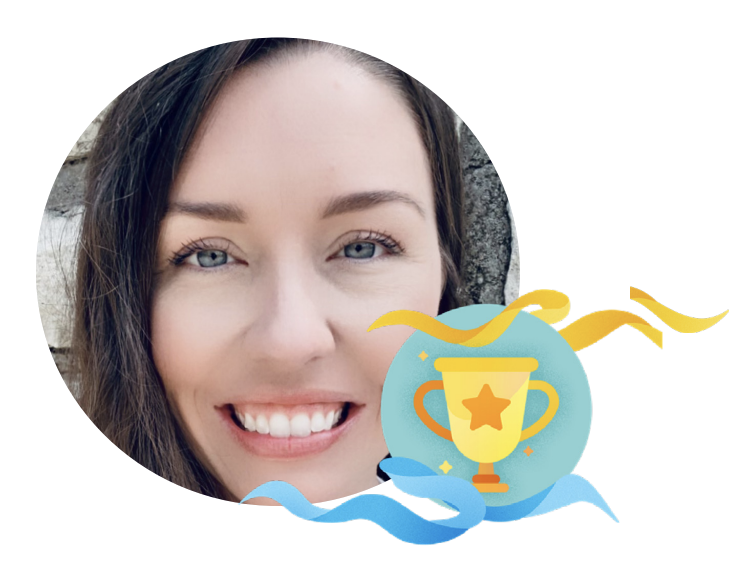 Alli Rice
|
Elementary ELA Lead, Kansas City Public Schools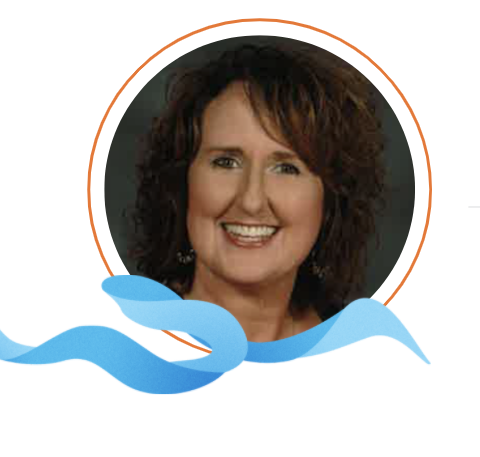 Cathy Dorbish
|
Principal, Austintown Elementary School, Ohio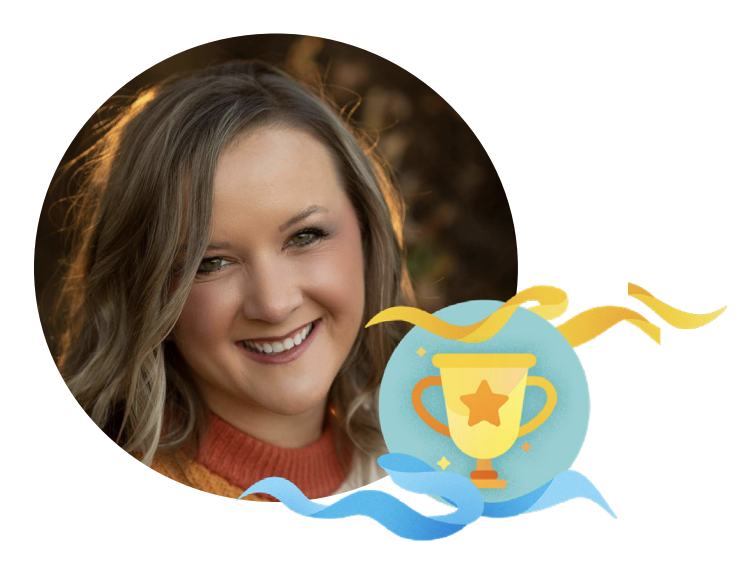 Brittney Bills
|
Curriculum Coordinator, Grand Island Public Schools