Why Your Business NEEDS to be on Shopify [Scott Cunningham and Ivana Radojevic] Ep #56
This is a podcast episode titled, Why Your Business NEEDS to be on Shopify [Scott Cunningham and Ivana Radojevic] Ep #56. The summary for this episode is: <p>Scott and Ivana are with Social Lite, a Shopify partner sales and marketing agency. They're also the creators of Merchant Mastery, which offers courses and coaching for Shopify businesses. In this episode of Content Callout, they share WHY your business should be on a Shopify platform. They also cover how to find success with email marketing and what their Merchant Mastery course is all about.&nbsp;</p><h2>Outline of This Episode</h2><ul><li>[1:03] The impact of the pandemic on online shopping&nbsp;</li><li>[4:55] Why you need to get started with Shopify</li><li>[7:31] Navigating the Shopify platform</li><li>[9:10] The buyer's journey</li><li>[12:35] Email marketing still makes bank</li><li>[18:04] Offer strategies for email marketing&nbsp;</li><li>[19:35] Do they experience creation fatigue?</li><li>[22:23] How they keep course materials up-to-date</li><li>[26:31] How they got started with a Shopify business</li><li>[33:35] What the Shopify Community is like&nbsp;</li><li>[44:09] Tips for hosting webinars or recording courses&nbsp;</li><li>[47:42] How to connect with Scott and Ivana</li></ul><h2>Resources &amp; People Mentioned</h2><ul><li>Sign up for the Merchant Mastery&nbsp;<a href="https://merchantmastery.io/pages/54-powerful-offers" rel="noopener noreferrer" target="_blank">Newsletter</a>&nbsp;and get "54 Powerful Offers For Your Online Store!"</li></ul><h2>Connect with Scott Cunningham and Ivana Radojevic</h2><ul><li>Connect with Scott on&nbsp;<a href="https://ca.linkedin.com/in/scott-cunningham-10517199" rel="noopener noreferrer" target="_blank">LinkedIn</a></li><li>Connect with Ivana on&nbsp;<a href="https://ca.linkedin.com/in/ivanaradojevic" rel="noopener noreferrer" target="_blank">LinkedIn</a></li><li>Merchant Mastery on&nbsp;<a href="https://www.youtube.com/c/MerchantMastery" rel="noopener noreferrer" target="_blank">YouTube</a></li><li>The Merchant Mastery&nbsp;<a href="https://merchantmastery.io/pages/podcast" rel="noopener noreferrer" target="_blank">Podcast</a></li><li><a href="https://merchantmastery.io/" rel="noopener noreferrer" target="_blank">Merchant Mastery Courses</a></li><li><a href="https://www.sociallite.ca/" rel="noopener noreferrer" target="_blank">Social Lite</a></li></ul><h2>Connect With the Content Callout Team</h2><ul><li><a href="https://contentcallout.com/" rel="noopener noreferrer" target="_blank">https://ContentCallout.com</a>&nbsp;</li></ul><p><br></p><p><strong>Subscribe to CONTENT CALLOUT on</strong></p><p><a href="https://podcasts.apple.com/us/podcast/feed/id1526894022?at=11lo6V&amp;ct=podnews_podcast" rel="noopener noreferrer" target="_blank"><strong>Apple Podcasts</strong></a><strong>,&nbsp;</strong><a href="https://open.spotify.com/show/6FvpvEaCsZhiJTt1zcL0s5" rel="noopener noreferrer" target="_blank"><strong>Spotify</strong></a><strong>,&nbsp;</strong><a href="https://podcasts.google.com/?feed=aHR0cHM6Ly9jb250ZW50Y2FsbG91dC5saWJzeW4uY29tL3Jzcw==" rel="noopener noreferrer" target="_blank"><strong>Google Podcasts</strong></a></p>
DESCRIPTION
Scott and Ivana are with Social Lite, a Shopify partner sales and marketing agency. They're also the creators of Merchant Mastery, which offers courses and coaching for Shopify businesses. In this episode of Content Callout, they share WHY your business should be on a Shopify platform. They also cover how to find success with email marketing and what their Merchant Mastery course is all about. 
Today's Guests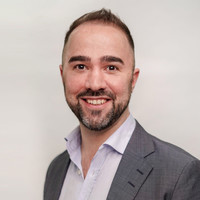 Scott Cunningham
|
Founder and Managing Director at Social Lite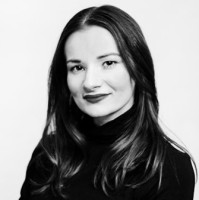 Ivana Radojevic
|
Director of Marketing at Social Lite
Ivana is also a program director, instructor, and coach at Merchant Mastery.
Connect on LinkedIn