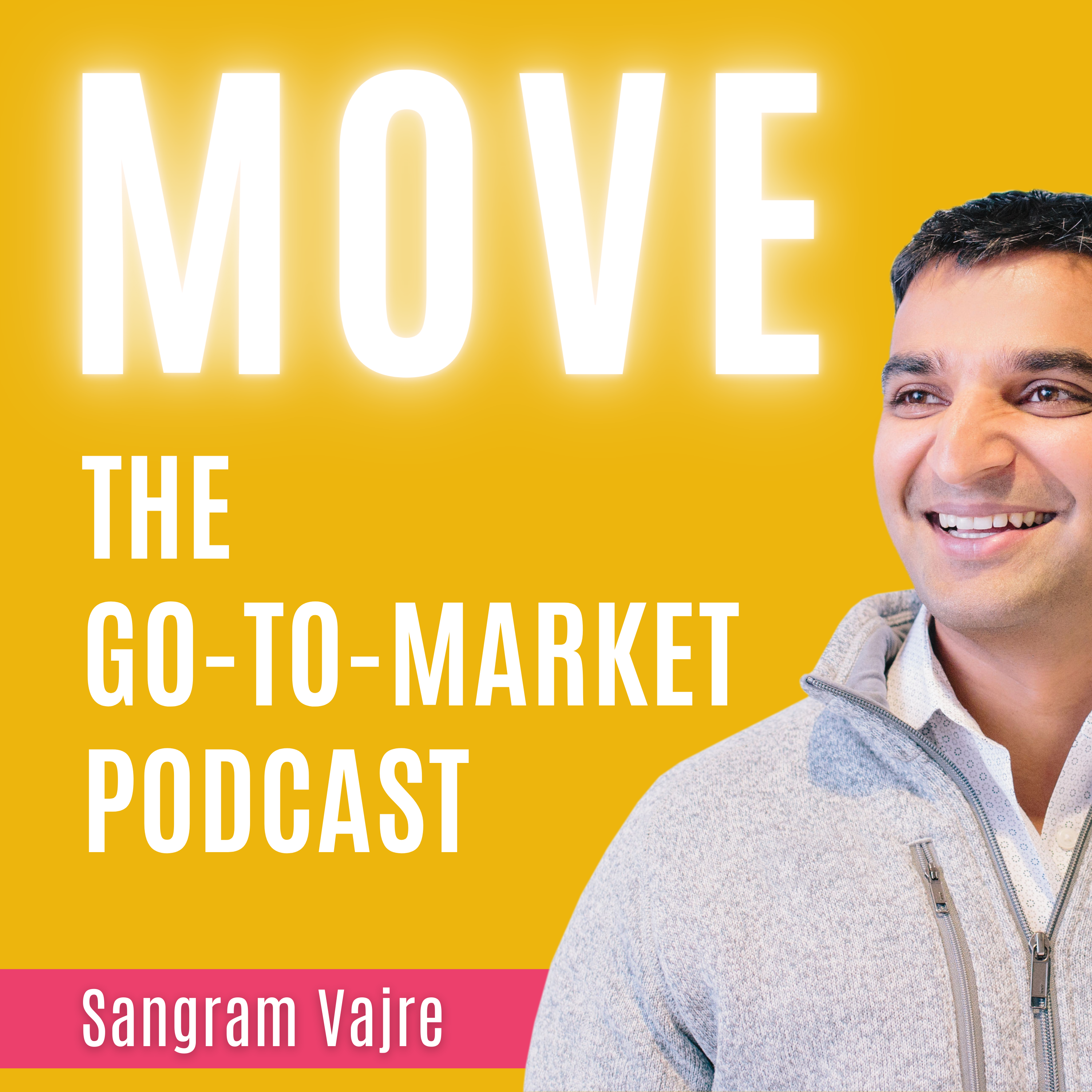 Episode 963  |  31:54 min
963: Making the Sale w/ The Science of Scale
Episode 963  |  31:54 min  |  10.12.2021
963: Making the Sale w/ The Science of Scale
This is a podcast episode titled, 963: Making the Sale w/ The Science of Scale. The summary for this episode is: <p>Very few businesses have been able to sell one product to a market through one channel. They've had to branch out — looking at expanding products or finding new markets and channels. Sadly, most of these expansion opportunities fail. But why?</p><p><br></p><p><a href="https://www.linkedin.com/in/markroberge/" rel="noopener noreferrer" target="_blank">Mark Roberge</a>, Managing Director at <a href="https://www.linkedin.com/company/stage-2-capital/" rel="noopener noreferrer" target="_blank">Stage 2 Capital</a>, discusses predictable growth strategy and how the framework can help increase the successfulness and speed of these expansions.&nbsp;</p><p>Mark covers:</p><p><br></p><ul><li>Why your new product launch isn't going well</li><li>The science of scale</li><li>Defining product market fit</li></ul><p><br></p><p>Credit the above framework to Michael Tushman and this article&nbsp;from HBR: <a href="https://hbr.org/2004/04/the-ambidextrous-organization" rel="noopener noreferrer" target="_blank">https://hbr.org/2004/04/the-ambidextrous-organization</a></p><p><br></p><p><em>This is a #FlipMyFunnel podcast. Check us out </em><a href="https://itunes.apple.com/us/podcast/156-how-to-break-out-sales-obscurity-by-leveraging/id1155097337?i=1000417280289&amp;mt=2" rel="noopener noreferrer" target="_blank"><em>on Apple Podcasts</em></a><em>, </em><a href="https://open.spotify.com/show/6eUjrycMz5QTHHW6nee2Ao" rel="noopener noreferrer" target="_blank"><em>Spotify</em></a><em>, or </em><a href="https://flipmyfunnel.com/podcast/" rel="noopener noreferrer" target="_blank"><em>here</em></a><em>.</em></p><p><em>Listening on a desktop &amp; can't see the links? Just search for Flip My Funnel in your favorite podcast player.</em></p><p><br></p>
Very few businesses have been able to sell one product to a market through one channel. They've had to branch out — looking at expanding products or finding new markets and channels. Sadly, most of these expansion opportunities fail. But why?
Mark Roberge, Managing Director at Stage 2 Capital, discusses predictable growth strategy and how the framework can help increase the successfulness and speed of these expansions. 
Mark covers:
Why your new product launch isn't going well
The science of scale
Defining product market fit
Credit the above framework to Michael Tushman and this article from HBR: https://hbr.org/2004/04/the-ambidextrous-organization
This is a #FlipMyFunnel podcast. Check us out on Apple Podcasts, Spotify, or here.
Listening on a desktop & can't see the links? Just search for Flip My Funnel in your favorite podcast player.