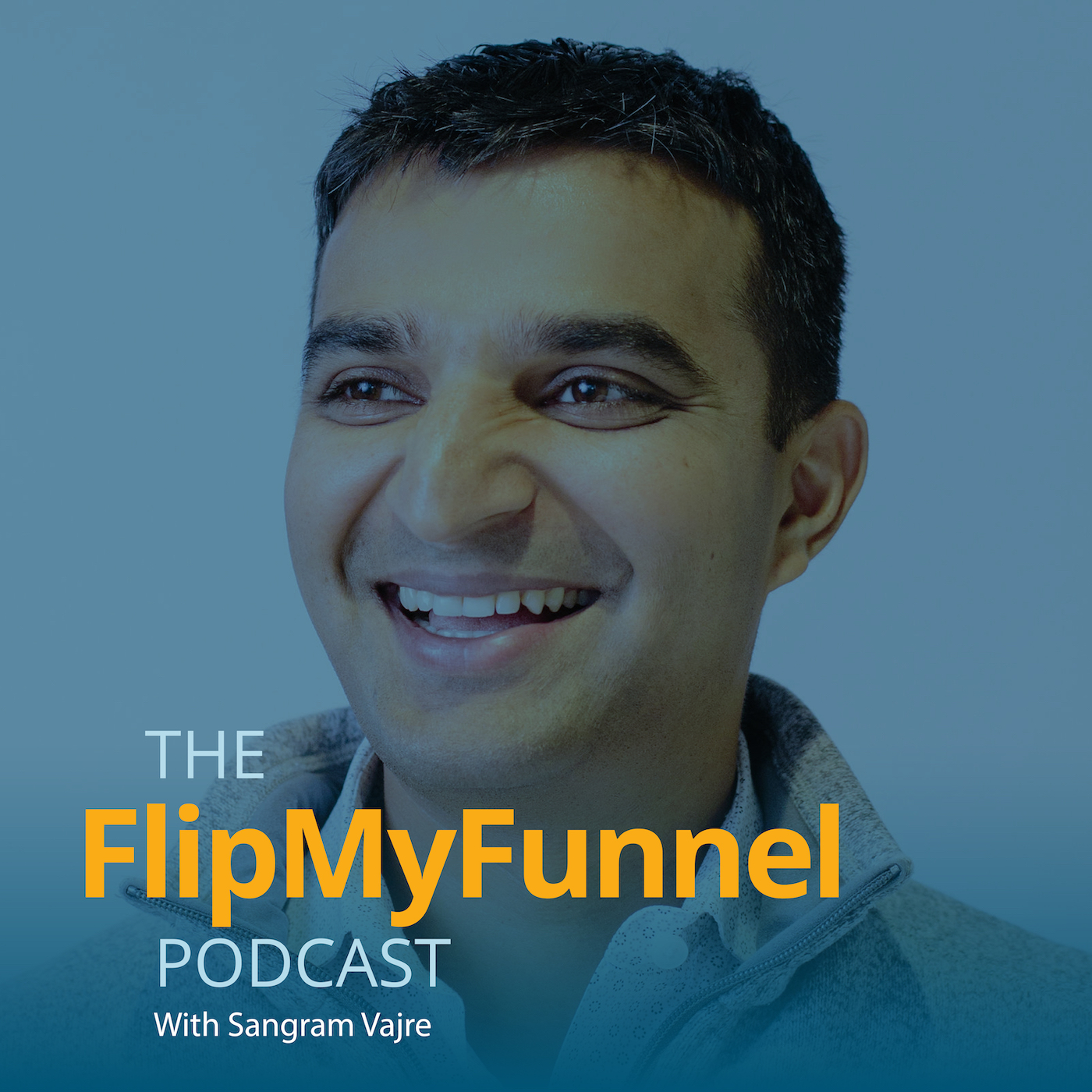 Episode 971  |  30:50 min
971: Keeping ABM Relevant To Build Relationships
Episode 971  |  30:50 min  |  10.22.2021
971: Keeping ABM Relevant To Build Relationships
This is a podcast episode titled, 971: Keeping ABM Relevant To Build Relationships. The summary for this episode is: <p>As a marketer you want to take pride in your brand; and, while you want to build relationships and interest, it's important to know how to keep your message from sounding like spam.&nbsp;</p><p><br></p><p><a href="https://www.linkedin.com/in/tylerlessard/" rel="noopener noreferrer" target="_blank">Tyler Lessard</a>, VP of Marketing and Chief Video Strategist at <a href="https://www.linkedin.com/company/vidyard/" rel="noopener noreferrer" target="_blank">Vidyard</a>, joins the show to discuss his strategy on how to do account based marketing effectively in a way that engages the audience.&nbsp;</p><p><br></p><p>What you'll hear:</p><p><br></p><ul><li>Targeting the right accounts</li><li>Explaining the 4 steps to better engagement</li><li>Automation &amp; scale w/ ABM</li><li>Audience Q&amp;A</li></ul><p><br></p><p><em>This is a #FlipMyFunnel podcast. Check us out </em><a href="https://itunes.apple.com/us/podcast/156-how-to-break-out-sales-obscurity-by-leveraging/id1155097337?i=1000417280289&amp;mt=2" rel="noopener noreferrer" target="_blank"><em>on Apple Podcasts</em></a><em>, </em><a href="https://open.spotify.com/show/6eUjrycMz5QTHHW6nee2Ao" rel="noopener noreferrer" target="_blank"><em>Spotify</em></a><em>, or </em><a href="https://flipmyfunnel.com/podcast/" rel="noopener noreferrer" target="_blank"><em>here</em></a><em>.</em></p><p><em>Listening on a desktop &amp; can't see the links? Just search for Flip My Funnel in your favorite podcast player.</em></p><p><br></p><p><br></p>
As a marketer you want to take pride in your brand; and, while you want to build relationships and interest, it's important to know how to keep your message from sounding like spam. 
Tyler Lessard, VP of Marketing and Chief Video Strategist at Vidyard, joins the show to discuss his strategy on how to do account based marketing effectively in a way that engages the audience. 
What you'll hear:
Targeting the right accounts
Explaining the 4 steps to better engagement
Automation & scale w/ ABM
Audience Q&A
This is a #FlipMyFunnel podcast. Check us out on Apple Podcasts, Spotify, or here.
Listening on a desktop & can't see the links? Just search for Flip My Funnel in your favorite podcast player.