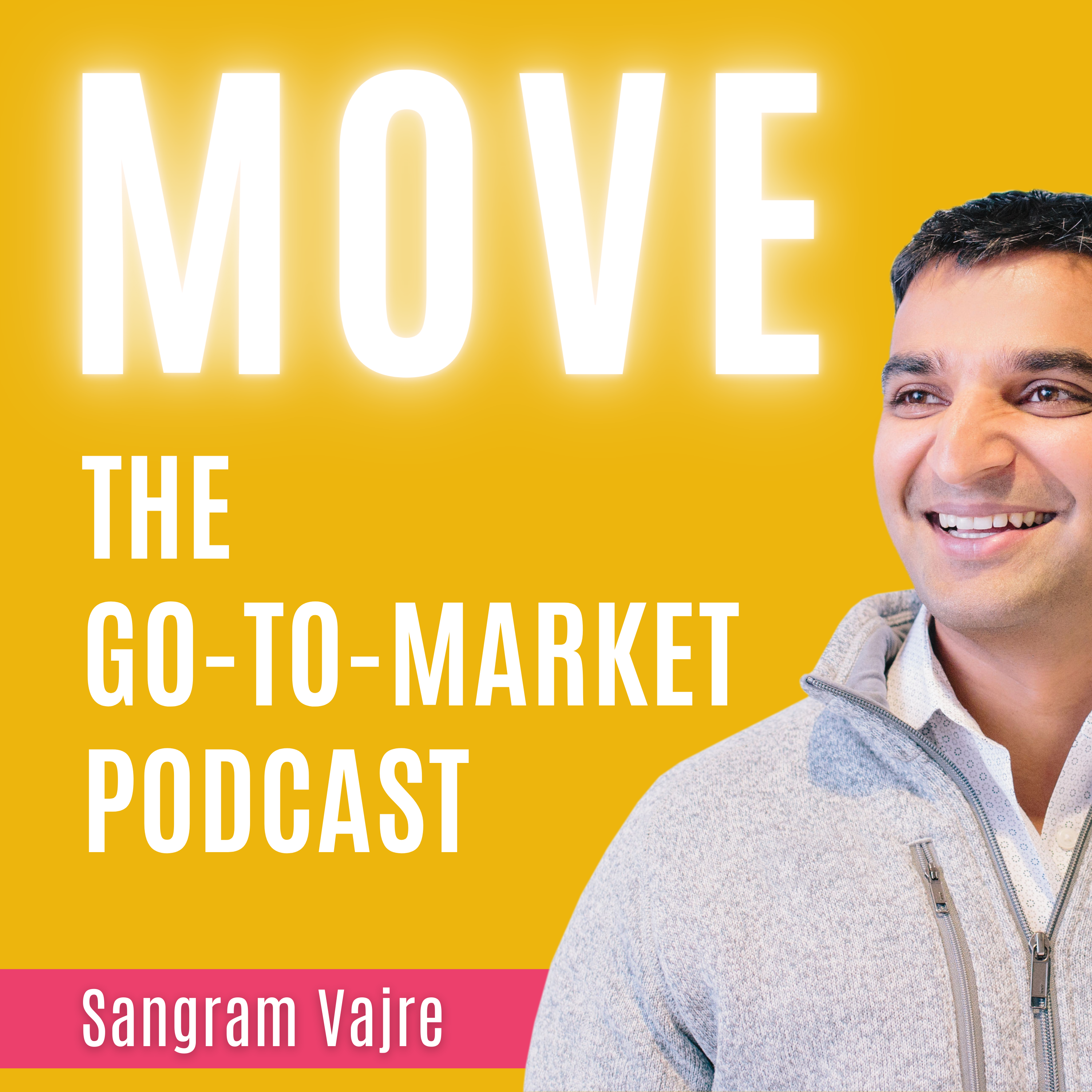 Episode 979  |  30:36 min
979: How To Become & Stay a CMO
Episode 979  |  30:36 min  |  11.03.2021
979: How To Become & Stay a CMO
This is a podcast episode titled, 979: How To Become & Stay a CMO. The summary for this episode is: <p>Becoming a CMO is a success in itself; but retaining the role is another success entirely. To better understand why, we speak with a panel to share personal experience and what it's really like to be a CMO.</p><p><br></p><p><a href="https://www.linkedin.com/in/shawnherring/" rel="noopener noreferrer" target="_blank">Shawn Herring</a>, VP of Marketing at <a href="https://www.linkedin.com/company/pandadoc/" rel="noopener noreferrer" target="_blank">PandaDoc</a>, <a href="https://www.linkedin.com/in/content-marketing-executive/" rel="noopener noreferrer" target="_blank">Deanna Ransom</a>, Head Of Global Marketing at <a href="https://www.linkedin.com/company/senzing-inc/" rel="noopener noreferrer" target="_blank">Senzing, Inc.</a>, and <a href="https://www.linkedin.com/in/gauravbhatia/" rel="noopener noreferrer" target="_blank">Gaurav Bhatia</a>, Chief Marketing Officer at <a href="https://www.linkedin.com/company/penfed/" rel="noopener noreferrer" target="_blank">PenFed Credit Union</a>, join the panel to discuss the CMO position and some hidden truths that could help you make a more informed decision if you're pursuing the role.&nbsp;</p><p><br></p><p>What you'll hear:</p><p><br></p><ul><li>Breaking through the ceiling to get promoted&nbsp;</li><li>What makes a good CMO versus a bad one</li><li>Where CMOs spend the majority of their time</li><li>Audience Q&amp;A</li></ul><p><br></p><p><em>This is a #FlipMyFunnel podcast. Check us out </em><a href="https://itunes.apple.com/us/podcast/156-how-to-break-out-sales-obscurity-by-leveraging/id1155097337?i=1000417280289&amp;mt=2" rel="noopener noreferrer" target="_blank"><em>on Apple Podcasts</em></a><em>, </em><a href="https://open.spotify.com/show/6eUjrycMz5QTHHW6nee2Ao" rel="noopener noreferrer" target="_blank"><em>Spotify</em></a><em>, or </em><a href="https://flipmyfunnel.com/podcast/" rel="noopener noreferrer" target="_blank"><em>here</em></a><em>.</em></p><p><em>Listening on a desktop &amp; can't see the links? Just search for Flip My Funnel in your favorite podcast player.</em></p><p><br></p><p><br></p>
Becoming a CMO is a success in itself; but retaining the role is another success entirely. To better understand why, we speak with a panel to share personal experience and what it's really like to be a CMO.
Shawn Herring, VP of Marketing at PandaDoc, Deanna Ransom, Head Of Global Marketing at Senzing, Inc., and Gaurav Bhatia, Chief Marketing Officer at PenFed Credit Union, join the panel to discuss the CMO position and some hidden truths that could help you make a more informed decision if you're pursuing the role. 
What you'll hear:
Breaking through the ceiling to get promoted 
What makes a good CMO versus a bad one
Where CMOs spend the majority of their time
Audience Q&A
This is a #FlipMyFunnel podcast. Check us out on Apple Podcasts, Spotify, or here.
Listening on a desktop & can't see the links? Just search for Flip My Funnel in your favorite podcast player.