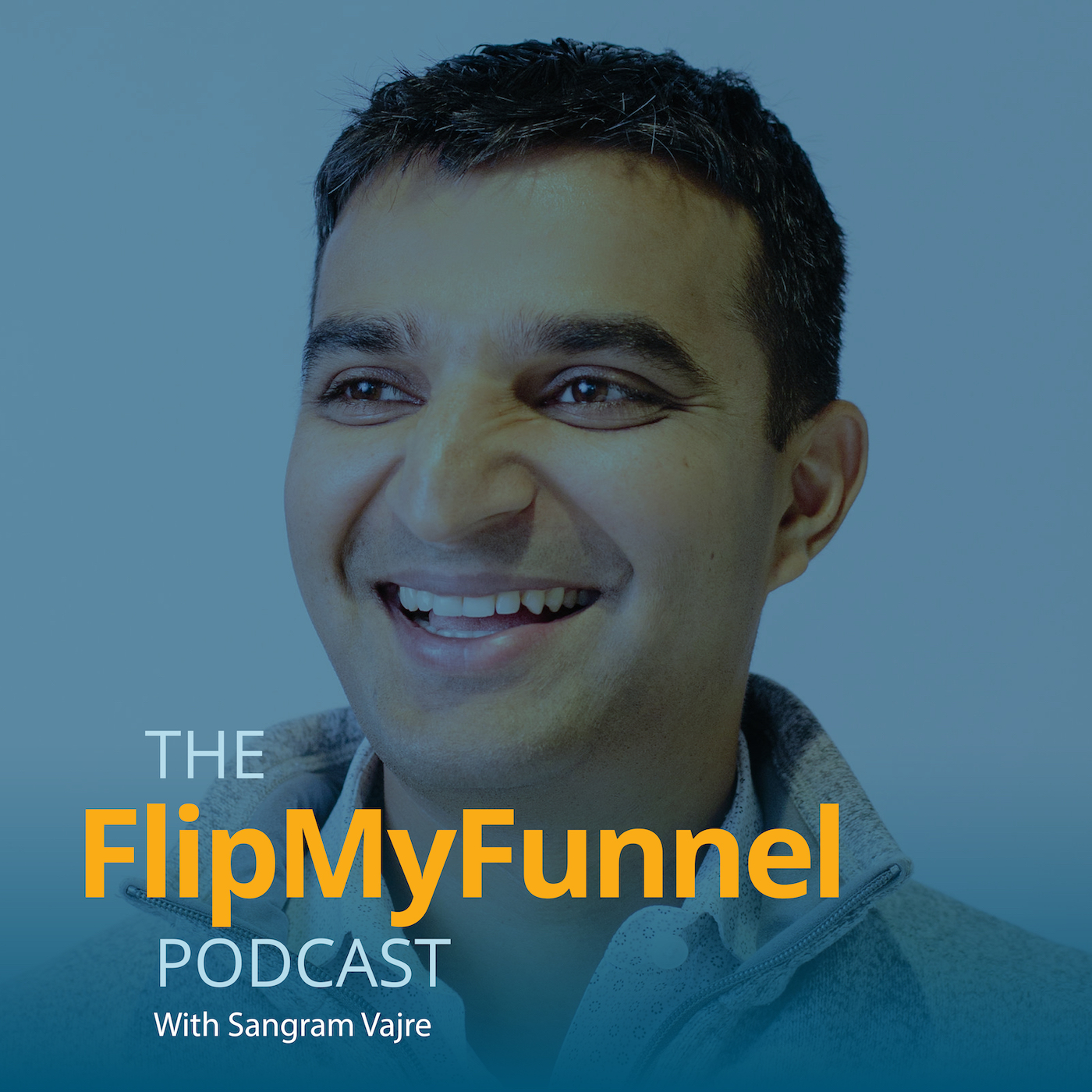 Episode 427  |  32:17 min
429: Why Terminus Embraces Their Competitors w/ Sangram Vajre`
Episode 427  |  32:17 min  |  08.30.2019
429: Why Terminus Embraces Their Competitors w/ Sangram Vajre`
This is a podcast episode titled, 429: Why Terminus Embraces Their Competitors w/ Sangram Vajre`. The summary for this episode is: <p><span style="font-weight: 400;">The script has flipped.</span></p> <p><span style="font-weight: 400;">Embracing the competition? Aren't we supposed to hate each other?</span></p> <p><span style="font-weight: 400;">Not according to</span> <a href= "https://flipmyfunnel.com/"><span style= "font-weight: 400;">#FlipMyFunnel</span></a> <span style= "font-weight: 400;">founder and host, our very own</span> <a href= "https://www.linkedin.com/in/sangramvajre/"><span style= "font-weight: 400;">Sangram Vajre</span></a><span style= "font-weight: 400;">. He emphasizes the power of bringing competitors together to cultivate growth. </span></p> <p><span style="font-weight: 400;">FMF guest-host</span> <a href= "https://www.linkedin.com/in/johnbrougeux/"><span style= "font-weight: 400;">John Rougeux</span></a> <span style= "font-weight: 400;">swaps spots with Sangram in this topsy-turvy #TakeoverTuesday episode. We learn about category creation versus category leadership, the advantage in building a community, having passion for the problem instead of the product, and more.</span></p> <p><a href= "https://www.linkedin.com/in/johnbrougeux/"><em><span style= "font-weight: 400;">John Rougeux</span></em></a> <em><span style= "font-weight: 400;">is the founder of</span></em> <a href= "https://flagandfrontier.com/"><em><span style= "font-weight: 400;">Flag & Frontier</span></em></a><em><span style="font-weight: 400;">, a marketing consultancy that helps B2B startups stand out in crowded markets.</span></em></p> <div class="def"> <div class="def"> <div class="def"> <p>Call me crazy but here's what I am doing - Text ABMisB2B to 33777 to receive a copy of <a href= "https://www.amazon.com/Abm-Is-B2B/dp/194085895X">Sangram's newest book</a>. This is gift to YOU as a listener for a limited time! All I ask is for a review of the book on Amazon when you are done reading. Deal?</p> </div> </div> </div> <div class="def"> </div>
The script has flipped.
Embracing the competition? Aren't we supposed to hate each other?
Not according to #FlipMyFunnel founder and host, our very own Sangram Vajre. He emphasizes the power of bringing competitors together to cultivate growth. 
FMF guest-host John Rougeux swaps spots with Sangram in this topsy-turvy #TakeoverTuesday episode. We learn about category creation versus category leadership, the advantage in building a community, having passion for the problem instead of the product, and more.
John Rougeux is the founder of Flag & Frontier, a marketing consultancy that helps B2B startups stand out in crowded markets.
Call me crazy but here's what I am doing - Text ABMisB2B to 33777 to receive a copy of Sangram's newest book. This is gift to YOU as a listener for a limited time! All I ask is for a review of the book on Amazon when you are done reading. Deal?