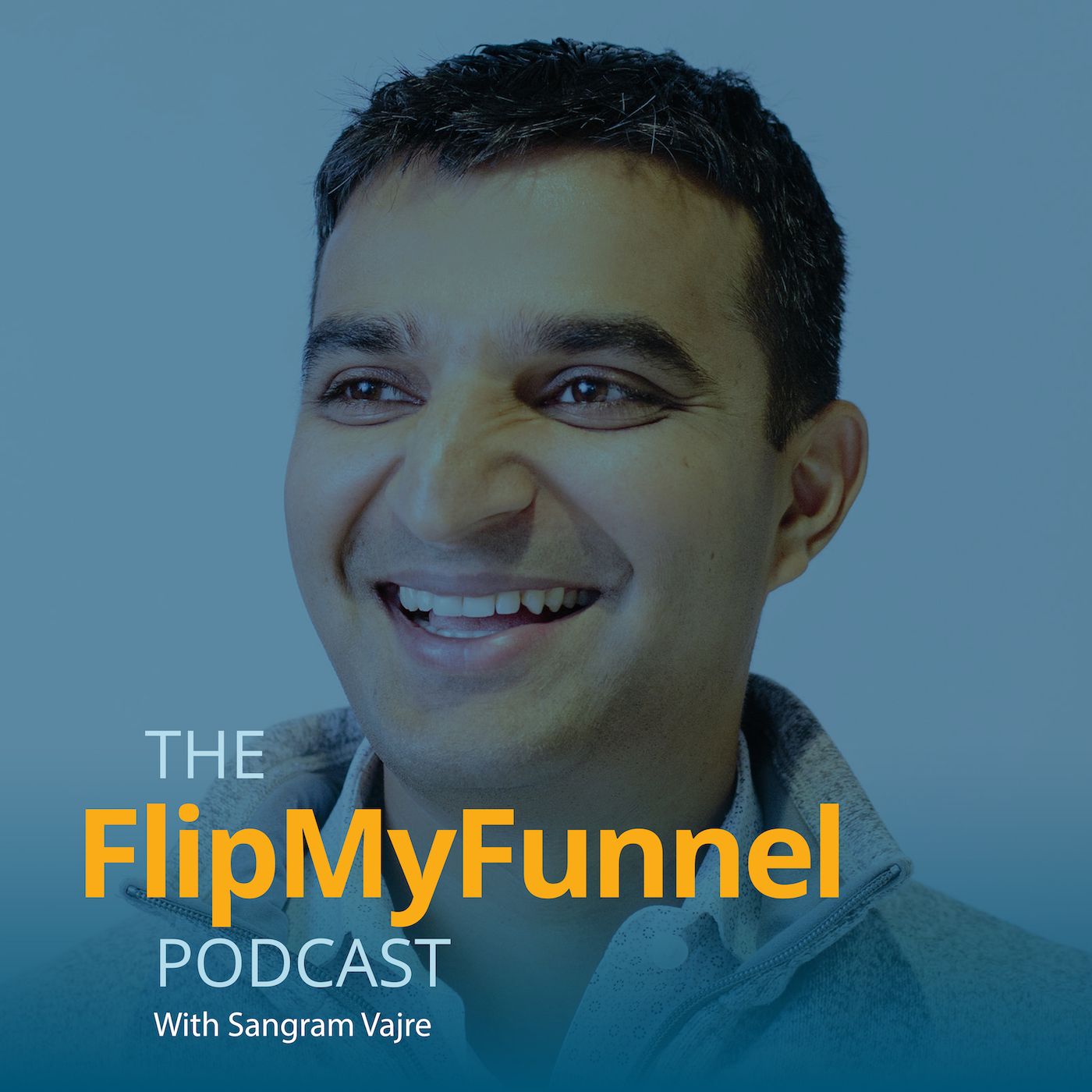 Episode 140  |  23:42 min
140: How To Create Buzz With Your B2B Marketing w/ James Snider
Episode 140  |  23:42 min  |  08.27.2019
140: How To Create Buzz With Your B2B Marketing w/ James Snider
This is a podcast episode titled, 140: How To Create Buzz With Your B2B Marketing w/ James Snider. The summary for this episode is: <p><span style="font-weight: 400;">"As B2B Marketers, </span><span style="font-weight: 400;">Our role is to help by creating a huge buzz within our target organizations."</span></p> <p><span style="font-weight: 400;">This is exactly what</span> <a href="https://www.linkedin.com/in/sniderjames/" target="_blank" rel="noopener"><span style="font-weight: 400;">James Snider</span></a> <span style="font-weight: 400;">does every single day with his team at</span> <a href="http://www.punchabm.com/" target="_blank" rel="noopener"><span style= "font-weight: 400;">Punch!</span></a></p> <p><span style="font-weight: 400;">James started this process by diving into creating personalized videos for prospects with Vidyard.</span></p> <p><span style="font-weight: 400;">His organization found huge success sending these videos.  For every 20 videos they sent, they booked 1 meeting. They eventually installed 5 mini studios within their offices for sales reps to record videos to send to prospective customers.</span></p> <p><span style="font-weight: 400;">That's pretty impressive.  But they didn't stop their creativity there.  They began to combine video with other experiential and guerilla marketing tactics.</span></p> <p><span style="font-weight: 400;">For example, Punch! is running a "Fairytale" campaign right now.  They're combining video with unique hand drawn illustrations sent by direct mail to Tier I clients. And they are getting phenomenal results.</span></p> <p><span style="font-weight: 400;">If you're going to use this approach, you first need to identify the core challenges your prospect is facing, not shoot from the hip. Then you can build messaging and a story around your company's unique solution.</span></p> <p><span style="font-weight: 400;">But creating buzz is not a one time thing! You have to continue to wow customers even when they are past the prospecting stage.</span></p>
"As B2B Marketers, Our role is to help by creating a huge buzz within our target organizations."
This is exactly what James Snider does every single day with his team at Punch!
James started this process by diving into creating personalized videos for prospects with Vidyard.
His organization found huge success sending these videos.  For every 20 videos they sent, they booked 1 meeting. They eventually installed 5 mini studios within their offices for sales reps to record videos to send to prospective customers.
That's pretty impressive.  But they didn't stop their creativity there.  They began to combine video with other experiential and guerilla marketing tactics.
For example, Punch! is running a "Fairytale" campaign right now.  They're combining video with unique hand drawn illustrations sent by direct mail to Tier I clients. And they are getting phenomenal results.
If you're going to use this approach, you first need to identify the core challenges your prospect is facing, not shoot from the hip. Then you can build messaging and a story around your company's unique solution.
But creating buzz is not a one time thing! You have to continue to wow customers even when they are past the prospecting stage.