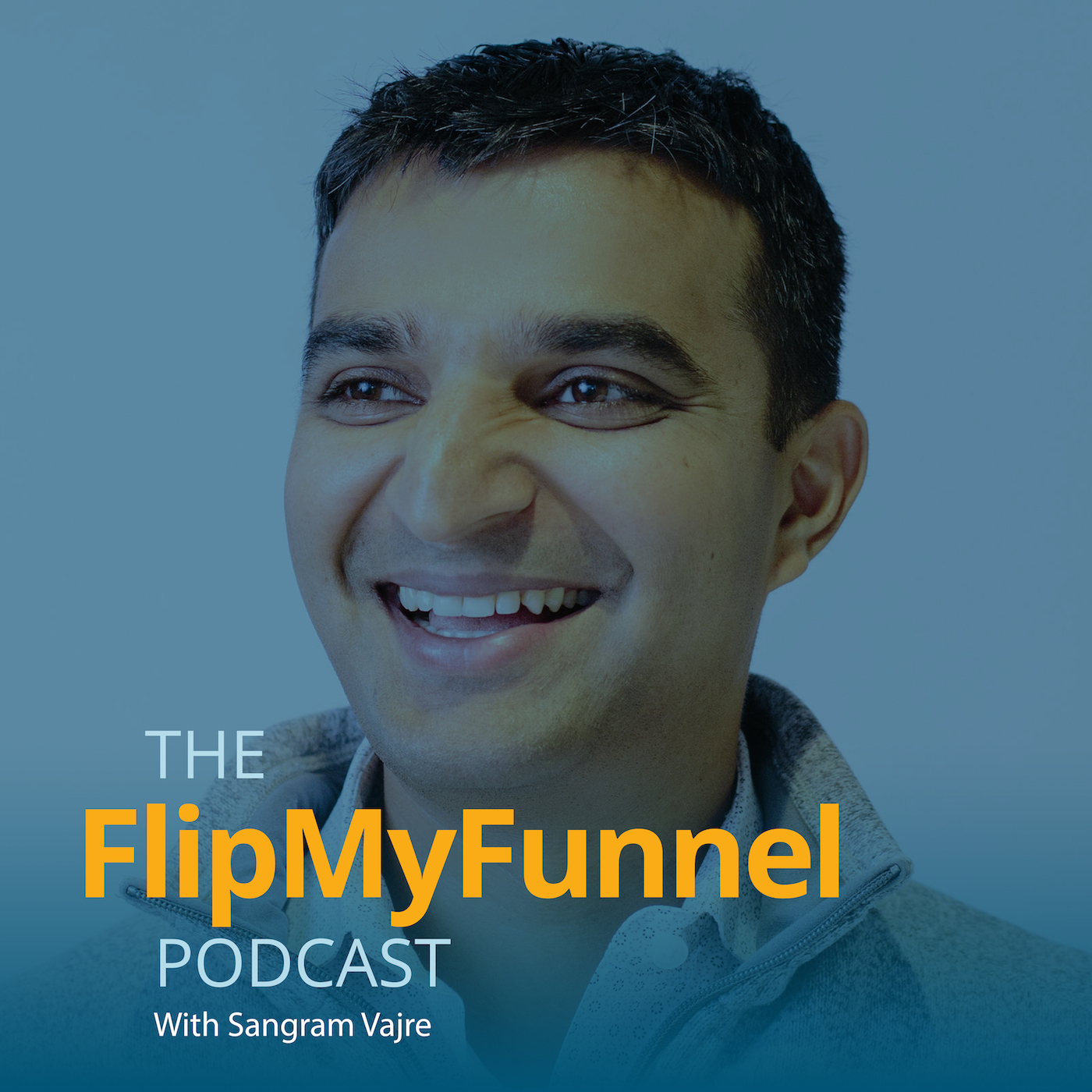 Episode 556  |  28:00 min
560. Kalpit's Remarkable Journey from Programmer to CEO
Episode 556  |  28:00 min  |  03.09.2020
560. Kalpit's Remarkable Journey from Programmer to CEO
This is a podcast episode titled, 560. Kalpit's Remarkable Journey from Programmer to CEO. The summary for this episode is: <p><span style="font-weight: 400;">Everyone gets their start somewhere, but very few end up making it to the CEO level.</span></p> <p> </p> <p><span style="font-weight: 400;">Even fewer climb that far up the ladder at the very company that gave them their first job.</span></p> <p> </p> <p><span style="font-weight: 400;">But that's exactly what today's guest managed.</span></p> <p><a href= "https://www.linkedin.com/in/kalpitjain/?originalSubdomain=in"><span style="font-weight: 400;"> Kalpit Jain</span></a> <span style="font-weight: 400;">is CEO of</span> <a href="https://netcore.co/"><span style= "font-weight: 400;">Netcore</span></a><span style= "font-weight: 400;">, a position he grew into after initially being hired as a programmer, and he came on today to share his amazing journey. </span></p> <p><span style="font-weight: 400;">What is so remarkable about Kalpit is he advanced so far while uplifting those around him. </span></p> <p><span style="font-weight: 400;">When he saw people performing better in the roles he was in, instead of getting jealous or tearing them down, he saw it as an opportunity to find a way he could provide more value to the company.</span></p> <p><span style="font-weight: 400;">And he did something bigger and better every time.</span></p> <h2><strong>Here's what we're unpacking today:</strong></h2> <ul> <li style="font-weight: 400;"><span style="font-weight: 400;">How something as simple as a schoolyard argument can change your life's trajectory</span></li> <li style="font-weight: 400;"><span style="font-weight: 400;">How a willingness to try new things leads to opportunity</span></li> <li style="font-weight: 400;"><span style="font-weight: 400;">How a good leader uplifts their team (and a good team supports its leader)</span></li> </ul> <p><em><span style="font-weight: 400;">This post is based on a podcast with Kalpit Jain. If you'd like to listen to the full episode, you can check it out</span></em> <a href= "https://itunes.apple.com/us/podcast/156-how-to-break-out-sales-obscurity-by-leveraging/id1155097337?i=1000417280289&mt=2"> <strong><em>here</em></strong></a> <em><span style= "font-weight: 400;">and below.</span></em></p>
Everyone gets their start somewhere, but very few end up making it to the CEO level.
Even fewer climb that far up the ladder at the very company that gave them their first job.
But that's exactly what today's guest managed.
Kalpit Jain is CEO of Netcore, a position he grew into after initially being hired as a programmer, and he came on today to share his amazing journey. 
What is so remarkable about Kalpit is he advanced so far while uplifting those around him. 
When he saw people performing better in the roles he was in, instead of getting jealous or tearing them down, he saw it as an opportunity to find a way he could provide more value to the company.
And he did something bigger and better every time.
Here's what we're unpacking today:
How something as simple as a schoolyard argument can change your life's trajectory

How a willingness to try new things leads to opportunity

How a good leader uplifts their team (and a good team supports its leader)
This post is based on a podcast with Kalpit Jain. If you'd like to listen to the full episode, you can check it out here and below.