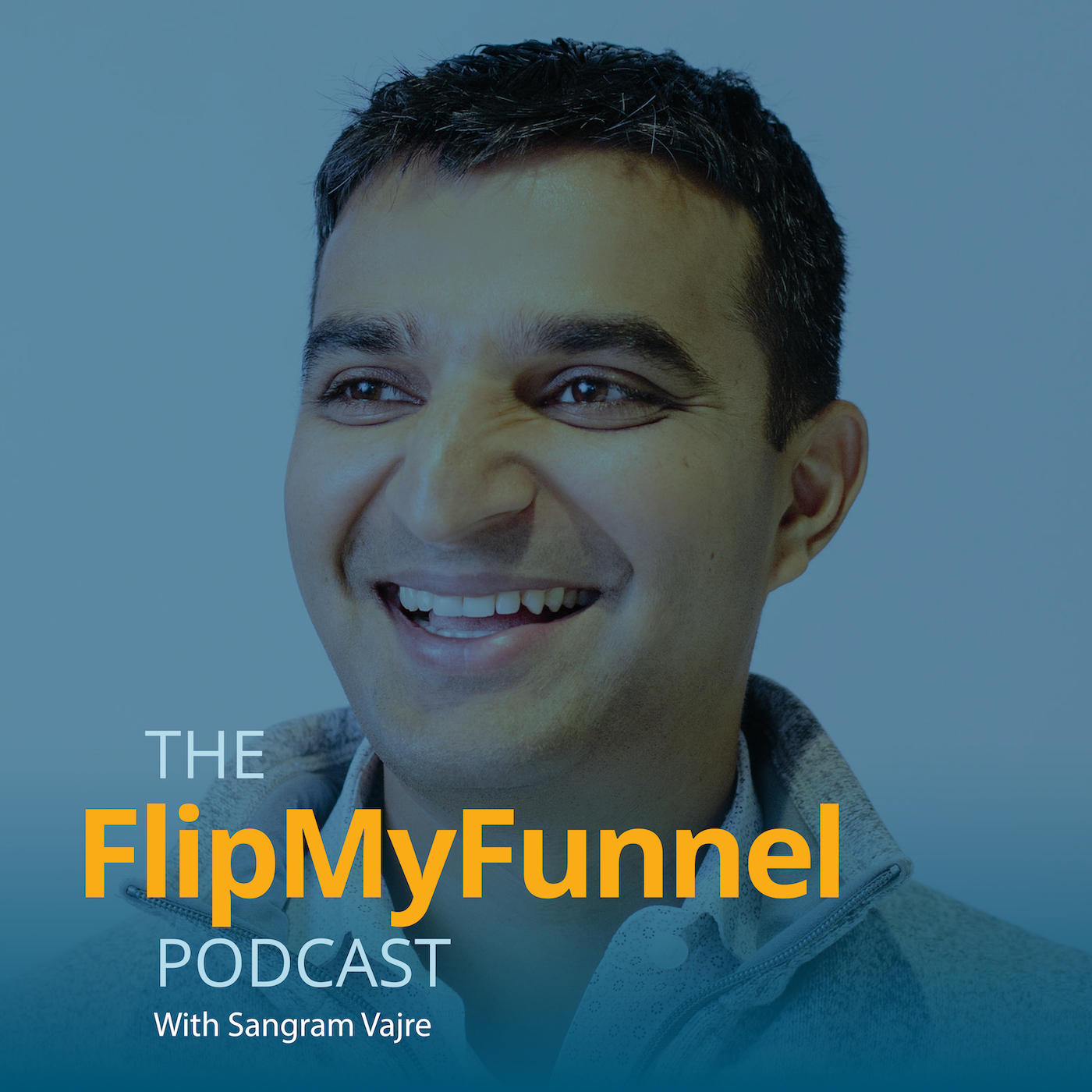 Episode 369  |  31:06 min
371: Here's Why Sales Isn't Sleazy Anymore w/ Daniel Pink
Episode 369  |  31:06 min  |  08.27.2019
371: Here's Why Sales Isn't Sleazy Anymore w/ Daniel Pink
This is a podcast episode titled, 371: Here's Why Sales Isn't Sleazy Anymore w/ Daniel Pink. The summary for this episode is: <p><span style="font-weight: 400;">I'm guessing one or two of you have heard of a guy named Daniel Pink.</span></p> <p><span style="font-weight: 400;">He's the author of</span> <a href= "https://www.amazon.com/Sell-Human-Surprising-Moving-Others/dp/1594631905"> <em><span style="font-weight: 400;">To Sell Is Human: The Surprising Truth About Moving Others</span></em></a> <span style= "font-weight: 400;">and</span> <a href= "https://www.amazon.com/When-Scientific-Secrets-Perfect-Timing/dp/0735210624"> <em><span style="font-weight: 400;">When: The Scientific Secrets of Perfect Timing</span></em></a><span style= "font-weight: 400;">.</span></p> <p><span style="font-weight: 400;">He came on the show and shared some</span> <span style="font-weight: 400;">amazing</span> <span style="font-weight: 400;">insights about how we are "selling" something every day in our jobs, how the explosion of information in the world has radically changed the job of the salesperson today, and how there's real science to prove you're not crazy for feeling drained during different parts of the day.</span></p> <p><strong>Two big ideas:</strong></p> <p><span style="font-weight: 400;">1) Sales isn't universally taught in schools, but it's a skill that every single person needs in life.</span></p> <p><span style="font-weight: 400;">2) The nature of expertise has changed from having access to information nobody had to curating the welter of information that</span> <em><span style= "font-weight: 400;">everybody</span></em> <span style= "font-weight: 400;">has.</span></p>
I'm guessing one or two of you have heard of a guy named Daniel Pink.
He's the author of To Sell Is Human: The Surprising Truth About Moving Others and When: The Scientific Secrets of Perfect Timing.
He came on the show and shared some amazing insights about how we are "selling" something every day in our jobs, how the explosion of information in the world has radically changed the job of the salesperson today, and how there's real science to prove you're not crazy for feeling drained during different parts of the day.
Two big ideas:
1) Sales isn't universally taught in schools, but it's a skill that every single person needs in life.
2) The nature of expertise has changed from having access to information nobody had to curating the welter of information that everybody has.