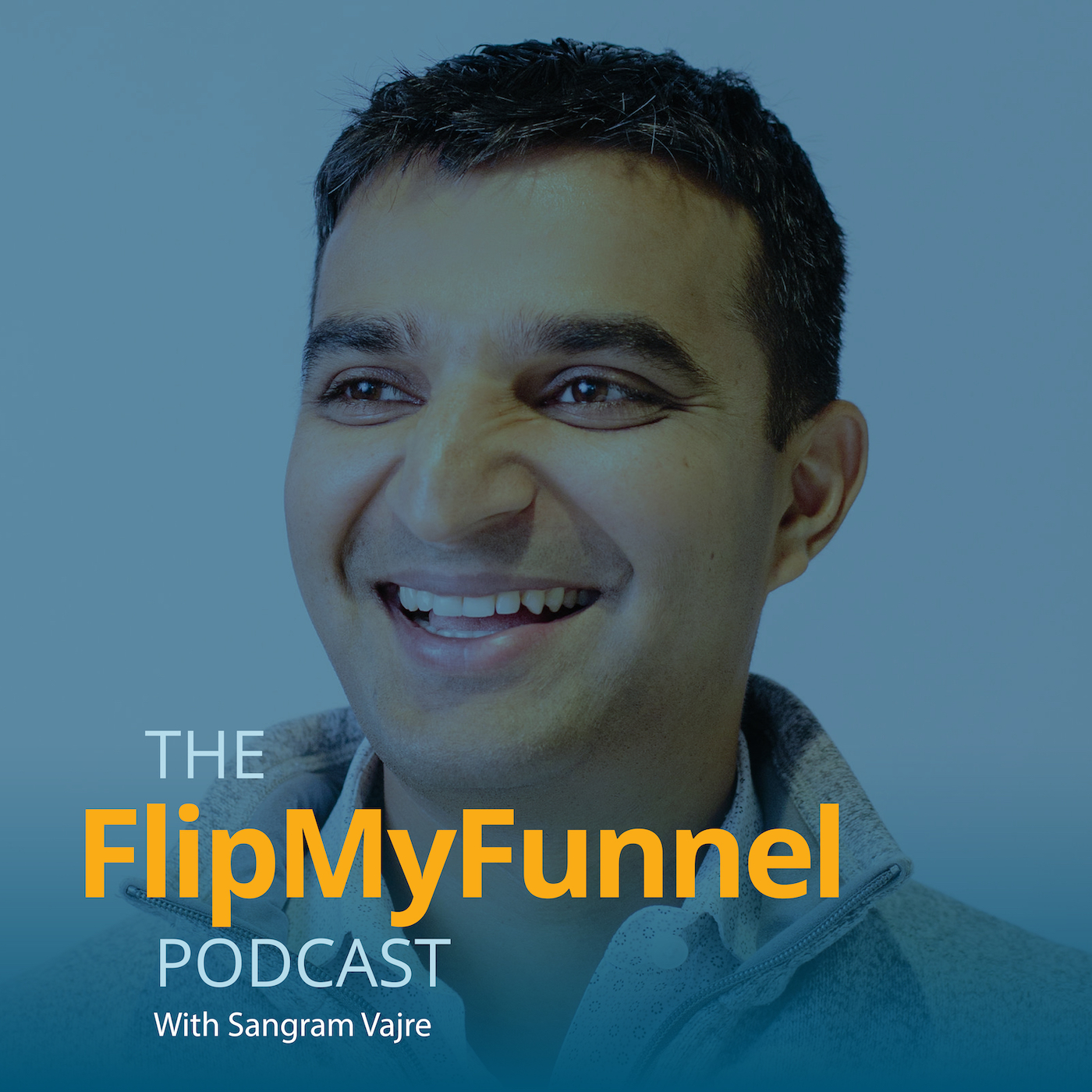 Episode 340  |  24:19 min
342: A Tale of Two ABM Programs w/ Jess Engel & Bre Gaul
Episode 340  |  24:19 min  |  08.27.2019
342: A Tale of Two ABM Programs w/ Jess Engel & Bre Gaul
This is a podcast episode titled, 342: A Tale of Two ABM Programs w/ Jess Engel & Bre Gaul. The summary for this episode is: <p><span style="font-weight: 400;">As it turns out, the size of your ABM program doesn't really matter.</span></p> <p><span style="font-weight: 400;">Whether you're a team of two or 1,000, the tactics of successful ABM are mostly the same.</span></p> <p><span style="font-weight: 400;">In today's #TakeoverTuesday episode of the FlipMyFunnel podcast, Justin Keller interviewed Jess Engel, Demand Gen Manager at</span> <a href= "https://www.sigstr.com/"><span style= "font-weight: 400;">Sigstr</span></a><span style= "font-weight: 400;">, and Bre Gaul, ABM Manager at</span> <a href= "https://www.snowflake.com/"><span style= "font-weight: 400;">Snowflake</span></a><span style= "font-weight: 400;">.</span></p> <p><span style="font-weight: 400;">Here's what you can expect to learn about:</span></p> <ul> <li style="font-weight: 400;"><span style="font-weight: 400;">Two award-winning ABM programs of</span> <em><span style= "font-weight: 400;">very</span></em> <span style= "font-weight: 400;">different sizes</span></li> <li style="font-weight: 400;"><span style="font-weight: 400;">The most important data for an ABM program</span></li> <li style="font-weight: 400;"><span style="font-weight: 400;">How to do sales/marketing alignment right</span></li> <li style="font-weight: 400;"><span style="font-weight: 400;">How the two programs have scaled in 18 months</span></li> <li style="font-weight: 400;"><span style= "font-weight: 400;">Tweetable ABM wisdom</span></li> </ul>
As it turns out, the size of your ABM program doesn't really matter.
Whether you're a team of two or 1,000, the tactics of successful ABM are mostly the same.
In today's #TakeoverTuesday episode of the FlipMyFunnel podcast, Justin Keller interviewed Jess Engel, Demand Gen Manager at Sigstr, and Bre Gaul, ABM Manager at Snowflake.
Here's what you can expect to learn about:
Two award-winning ABM programs of

very

different sizes

The most important data for an ABM program

How to do sales/marketing alignment right

How the two programs have scaled in 18 months

Tweetable ABM wisdom