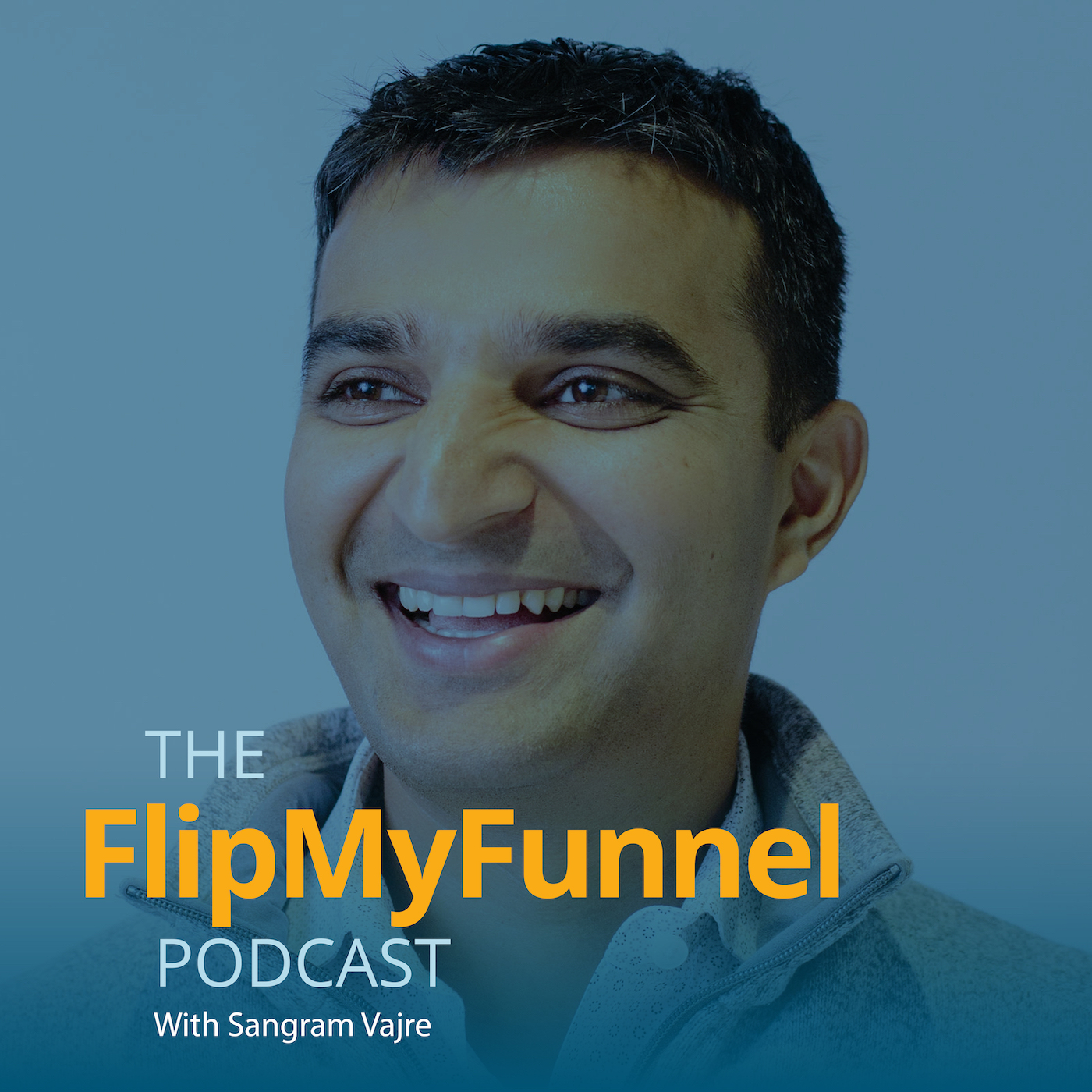 Episode 213  |  18:24 min
213: 5 Things We Learned From HYPERGROWTH
Episode 213  |  18:24 min  |  08.27.2019
213: 5 Things We Learned From HYPERGROWTH
This is a podcast episode titled, 213: 5 Things We Learned From HYPERGROWTH. The summary for this episode is: <p><span style="font-weight: 400;">We love conferences and events at #FlipMyFunnel. They're incredible places to hear from the best leaders in the industry, network and build lifelong relationships, and get inspired on the next big thing. But, let's be honest, we can't attend them all, especially when you're don't live in a big, urban city.</span></p> <p><span style="font-weight: 400;">James and Sangram recently attended HYPERGROWTH </span><a href= "https://hypergrowth.drift.com/" target="_blank" rel= "noopener"><span style="font-weight: 400;">in Boston</span></a><span style="font-weight: 400;">. They brought home so much inspiration on how to take events to the next level and felt compelled to share with those who couldn't attend.</span></p> <p><span style="font-weight: 400;">James and Sangram see HYPERGROWTH as the new playbook on producing events. Events can be expensive to pull off. It's hard to make any profit in the first few years and often hard to convince your finance department of the benefits. But we could learn a thing or two from HYPERGROWTH.</span></p> <p><span style="font-weight: 400;">We talk about the five things you can learn from HYPERGROWTH to take your events to the next level.</span></p>
We love conferences and events at #FlipMyFunnel. They're incredible places to hear from the best leaders in the industry, network and build lifelong relationships, and get inspired on the next big thing. But, let's be honest, we can't attend them all, especially when you're don't live in a big, urban city.
James and Sangram recently attended HYPERGROWTH in Boston. They brought home so much inspiration on how to take events to the next level and felt compelled to share with those who couldn't attend.
James and Sangram see HYPERGROWTH as the new playbook on producing events. Events can be expensive to pull off. It's hard to make any profit in the first few years and often hard to convince your finance department of the benefits. But we could learn a thing or two from HYPERGROWTH.
We talk about the five things you can learn from HYPERGROWTH to take your events to the next level.