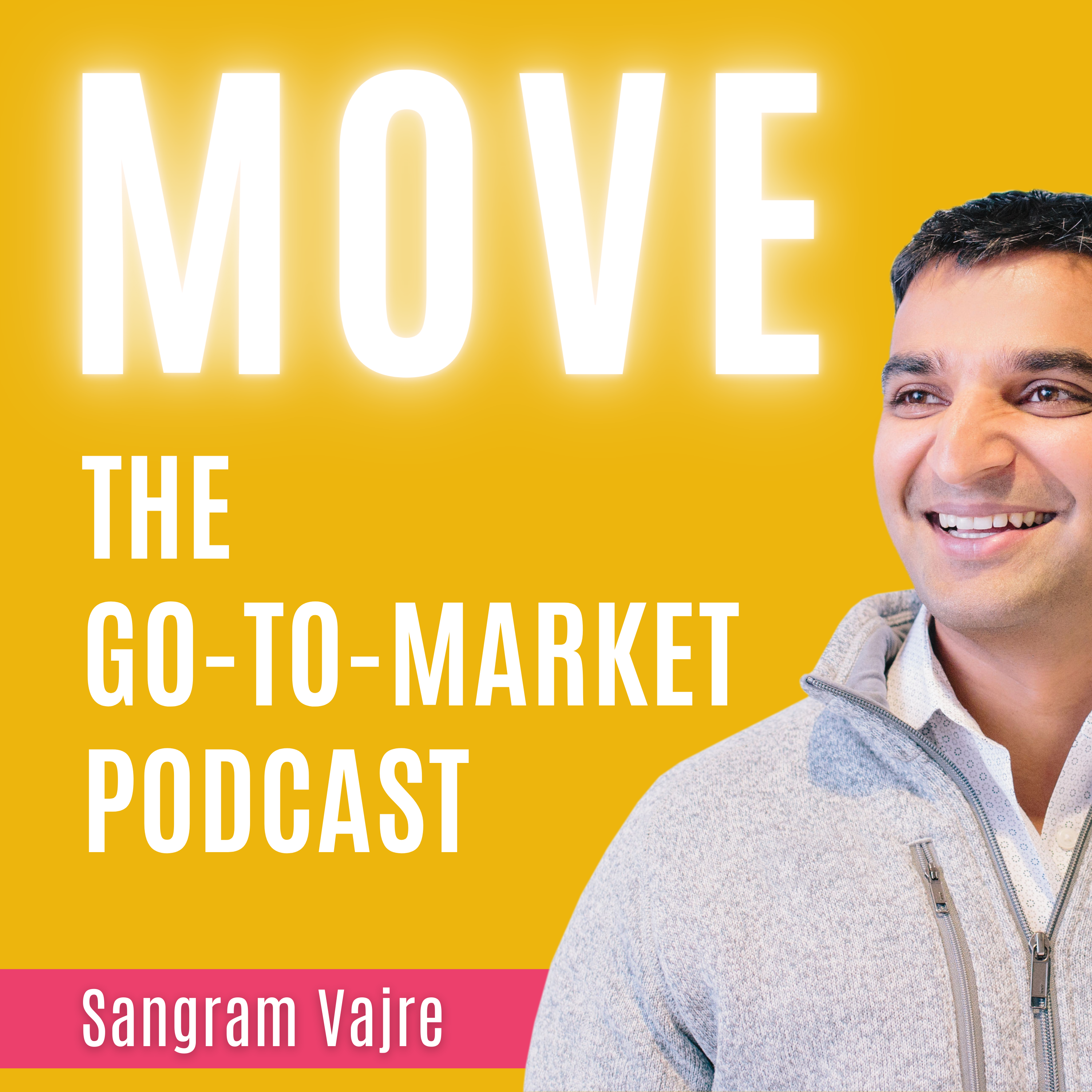 Episode 869  |  01:27:50 hours
869. ABM Segmentation & Targeting
Episode 869  |  01:27:50 hours  |  06.02.2021
869. ABM Segmentation & Targeting
This is a podcast episode titled, 869. ABM Segmentation & Targeting. The summary for this episode is: <p><span style="background-color: transparent; color: rgb(0, 0, 0);">In this episode from B2BSMX, </span><a href="https://www.linkedin.com/in/markogne" rel="noopener noreferrer" target="_blank" style="background-color: transparent; color: rgb(17, 85, 204);">Mark Ogne</a><span style="background-color: transparent; color: rgb(0, 0, 0);">, Founder and CEO at </span><a href="https://www.accountbased.marketing/" rel="noopener noreferrer" target="_blank" style="background-color: transparent; color: rgb(17, 85, 204);">ABM Consortium</a><span style="background-color: transparent; color: rgb(0, 0, 0);">, hosts a hands-on strategy session on how to unlock the power of ABM through proper targeting and segmentation.</span></p><p><br></p><p><br></p><p><em style="background-color: transparent; color: rgb(116, 116, 116);">This is a #FlipMyFunnel podcast. Check us out </em><a href="https://itunes.apple.com/us/podcast/156-how-to-break-out-sales-obscurity-by-leveraging/id1155097337?i=1000417280289&amp;mt=2" rel="noopener noreferrer" target="_blank" style="background-color: transparent; color: rgb(0, 120, 144);"><em>on Apple Podcasts</em></a><em style="background-color: transparent; color: rgb(116, 116, 116);">, </em><a href="https://open.spotify.com/show/6eUjrycMz5QTHHW6nee2Ao" rel="noopener noreferrer" target="_blank" style="background-color: transparent; color: rgb(0, 120, 144);"><em>Spotify</em></a><em style="background-color: transparent; color: rgb(116, 116, 116);">, or </em><a href="https://flipmyfunnel.com/podcast/" rel="noopener noreferrer" target="_blank" style="background-color: transparent; color: rgb(0, 120, 144);"><em>here</em></a><em style="background-color: transparent; color: rgb(116, 116, 116);">.</em></p><p><em style="background-color: transparent; color: rgb(116, 116, 116);">And if a thriving community of growth-oriented marketers sounds like your kind of place, be sure to check out </em><a href="https://www.peak.community." rel="noopener noreferrer" target="_blank" style="background-color: transparent; color: rgb(17, 85, 204);"><em>PEAK Community</em></a><em style="background-color: transparent; color: rgb(116, 116, 116);">.</em></p><p><br></p><p><br></p>
In this episode from B2BSMX, Mark Ogne, Founder and CEO at ABM Consortium, hosts a hands-on strategy session on how to unlock the power of ABM through proper targeting and segmentation.
This is a #FlipMyFunnel podcast. Check us out on Apple Podcasts, Spotify, or here.
And if a thriving community of growth-oriented marketers sounds like your kind of place, be sure to check out PEAK Community.