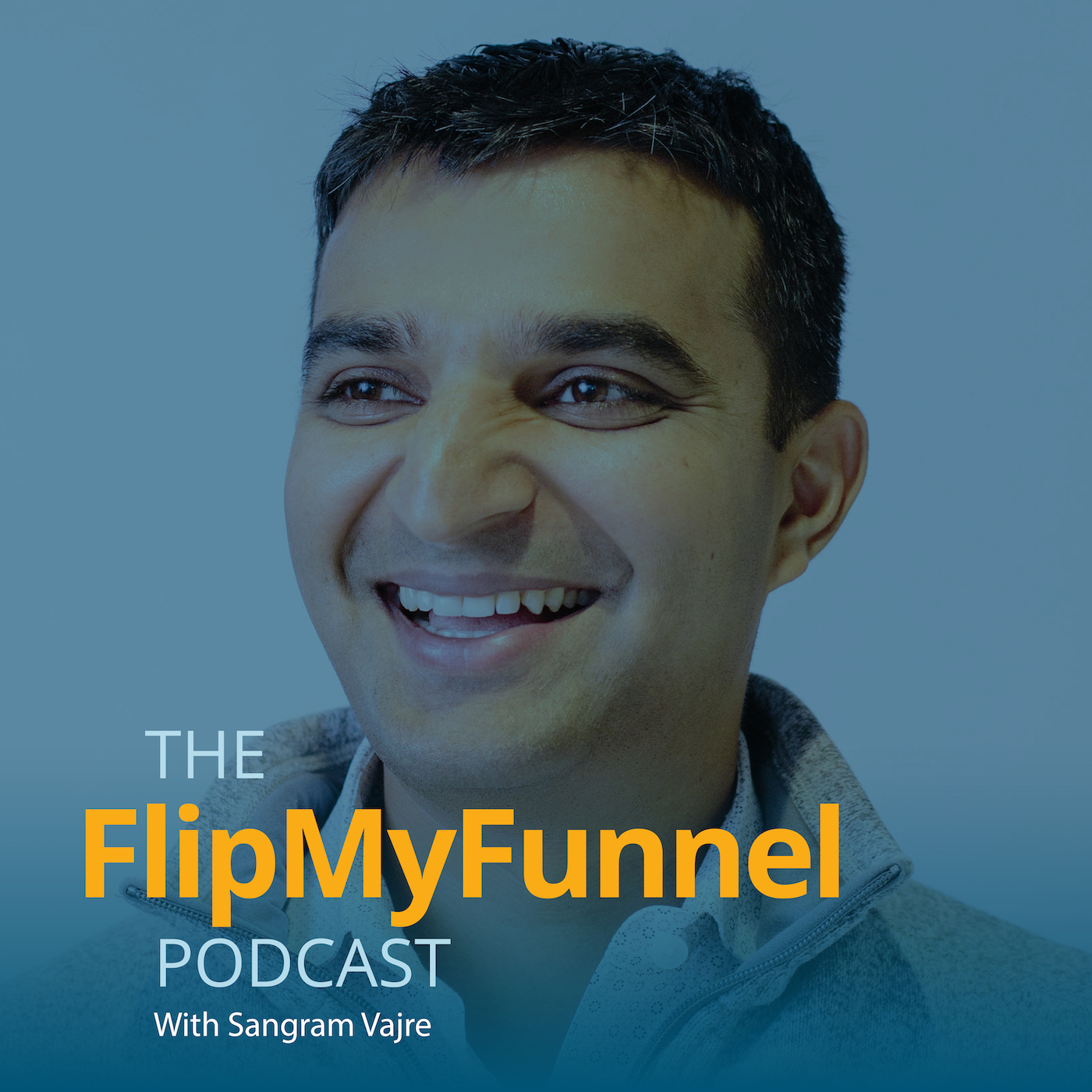 Episode 297  |  29:42 min
299: Flashback - How to Never Lose a Customer EVER Again w/ Joey Coleman
Episode 297  |  29:42 min  |  08.27.2019
299: Flashback - How to Never Lose a Customer EVER Again w/ Joey Coleman
This is a podcast episode titled, 299: Flashback - How to Never Lose a Customer EVER Again w/ Joey Coleman. The summary for this episode is: <p><span style="font-weight: 400;">In our pursuit of conversion rates, we've often missed customer retention. Our thrill of the chase has left many of our prospects dissatisfied with their level of service once they become buyers.</span></p> <p><span style="font-weight: 400;">It's an unnecessary evil, says</span> <a href= "https://www.linkedin.com/in/joeycoleman1"><span style= "font-weight: 400;">Joey Coleman</span></a><span style= "font-weight: 400;">. He came on our</span> <a href= "https://itunes.apple.com/us/podcast/flipmyfunnel-podcast/id1155097337?mt=2"> <span style="font-weight: 400;">#FlipMyFunnel Podcast</span></a> <span style="font-weight: 400;">to share some mind-blowing thoughts on customer service and how to never lose another customer.</span></p> <p><span style="font-weight: 400;">You'll love this guy.</span></p> <p><span style="font-weight: 400;">He's the Chief Experience Composer (real title) at Design Symphony, which is a customer experience branding firm. He wrote a book called</span> <a href= "https://www.amazon.com/Never-Lose-Customer-Again-Lifelong/dp/0735220034"> <span style="font-weight: 400;">Never Lose a Customer Again</span></a><span style="font-weight: 400;">, he speaks around the world, loves the mountains, oh, and here's something fascinating: He sang in front of the pope.  </span></p> <p><span style="font-weight: 400;">Trust us, this will be an experience.</span></p>
In our pursuit of conversion rates, we've often missed customer retention. Our thrill of the chase has left many of our prospects dissatisfied with their level of service once they become buyers.
It's an unnecessary evil, says Joey Coleman. He came on our #FlipMyFunnel Podcast to share some mind-blowing thoughts on customer service and how to never lose another customer.
You'll love this guy.
He's the Chief Experience Composer (real title) at Design Symphony, which is a customer experience branding firm. He wrote a book called Never Lose a Customer Again, he speaks around the world, loves the mountains, oh, and here's something fascinating: He sang in front of the pope.  
Trust us, this will be an experience.