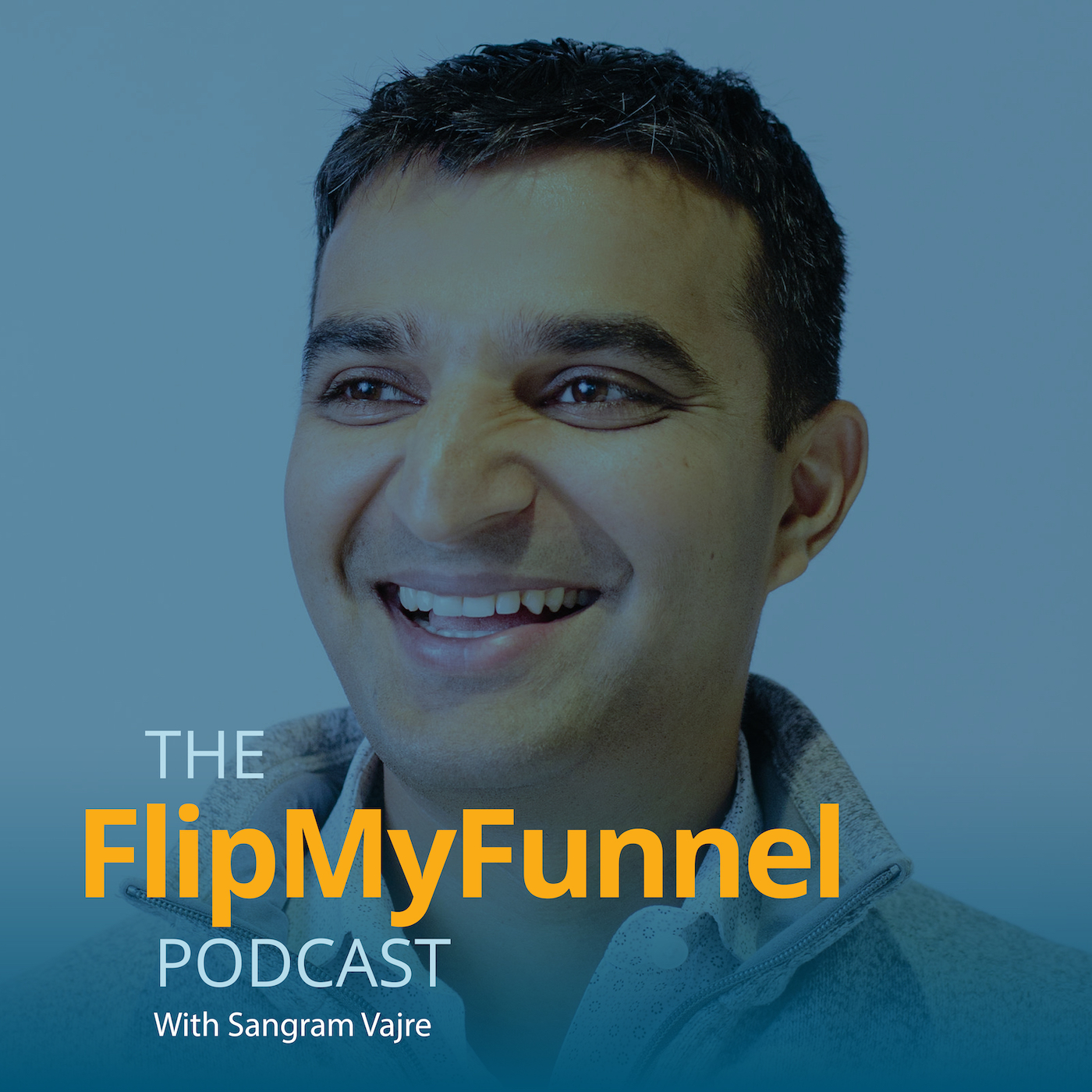 Episode 170  |  12:37 min
170: How One ABM Strategist Quadrupled Conversion Rates in 6 Months w/ Jeremy Middleton
Episode 170  |  12:37 min  |  08.27.2019
170: How One ABM Strategist Quadrupled Conversion Rates in 6 Months w/ Jeremy Middleton
This is a podcast episode titled, 170: How One ABM Strategist Quadrupled Conversion Rates in 6 Months w/ Jeremy Middleton. The summary for this episode is: <p><span style="font-weight: 400;">What if you could start over with your ABM Strategy? What if you could rethink the whole process, redesign your toolbox, and refresh the screen?</span></p> <p><span style="font-weight: 400;">That's exactly what</span> <a href="https://www.linkedin.com/in/jeremy-middleton-6a183213/" target="_blank" rel="noopener"><span style= "font-weight: 400;">Jeremy Middleton</span></a> <span style= "font-weight: 400;">did. Jeremy has worked at Hewlett Packard and HP Enterprise for years in marketing strategy, and he just celebrated his 1 year anniversary as Senior Director of Digital Marketing at</span> <a href="https://www.pramata.com/" target= "_blank" rel="noopener"><span style= "font-weight: 400;">Pramata</span></a><span style= "font-weight: 400;">. Last October, he wanted to rethink their whole marketing strategy.</span></p> <p><span style="font-weight: 400;">He took the drawing board, and erased it. Former tools? He stopped using many of them. Old ideas? He tossed them. Complex strategies? He simplified them.</span></p> <p><span style="font-weight: 400;">Guess what? It worked. His team quadrupled their conversion from leads to opportunities in</span> <em><span style="font-weight: 400;">just six months.</span></em> <span style="font-weight: 400;">We just had to give him our an</span> <a href="https://flipmyfunnel.com/2018-abmie-finalists/" target="_blank" rel="noopener"><span style= "font-weight: 400;">ABMie</span></a><span style= "font-weight: 400;"> (an award we give out to top ABM strategists every year).</span></p> <p><span style="font-weight: 400;">The best part? Jeremy came on our FlipMyFunnel Podcast to tell us how he did it. Don't miss it.</span></p>
What if you could start over with your ABM Strategy? What if you could rethink the whole process, redesign your toolbox, and refresh the screen?
That's exactly what Jeremy Middleton did. Jeremy has worked at Hewlett Packard and HP Enterprise for years in marketing strategy, and he just celebrated his 1 year anniversary as Senior Director of Digital Marketing at Pramata. Last October, he wanted to rethink their whole marketing strategy.
He took the drawing board, and erased it. Former tools? He stopped using many of them. Old ideas? He tossed them. Complex strategies? He simplified them.
Guess what? It worked. His team quadrupled their conversion from leads to opportunities in just six months. We just had to give him our an ABMie (an award we give out to top ABM strategists every year).
The best part? Jeremy came on our FlipMyFunnel Podcast to tell us how he did it. Don't miss it.