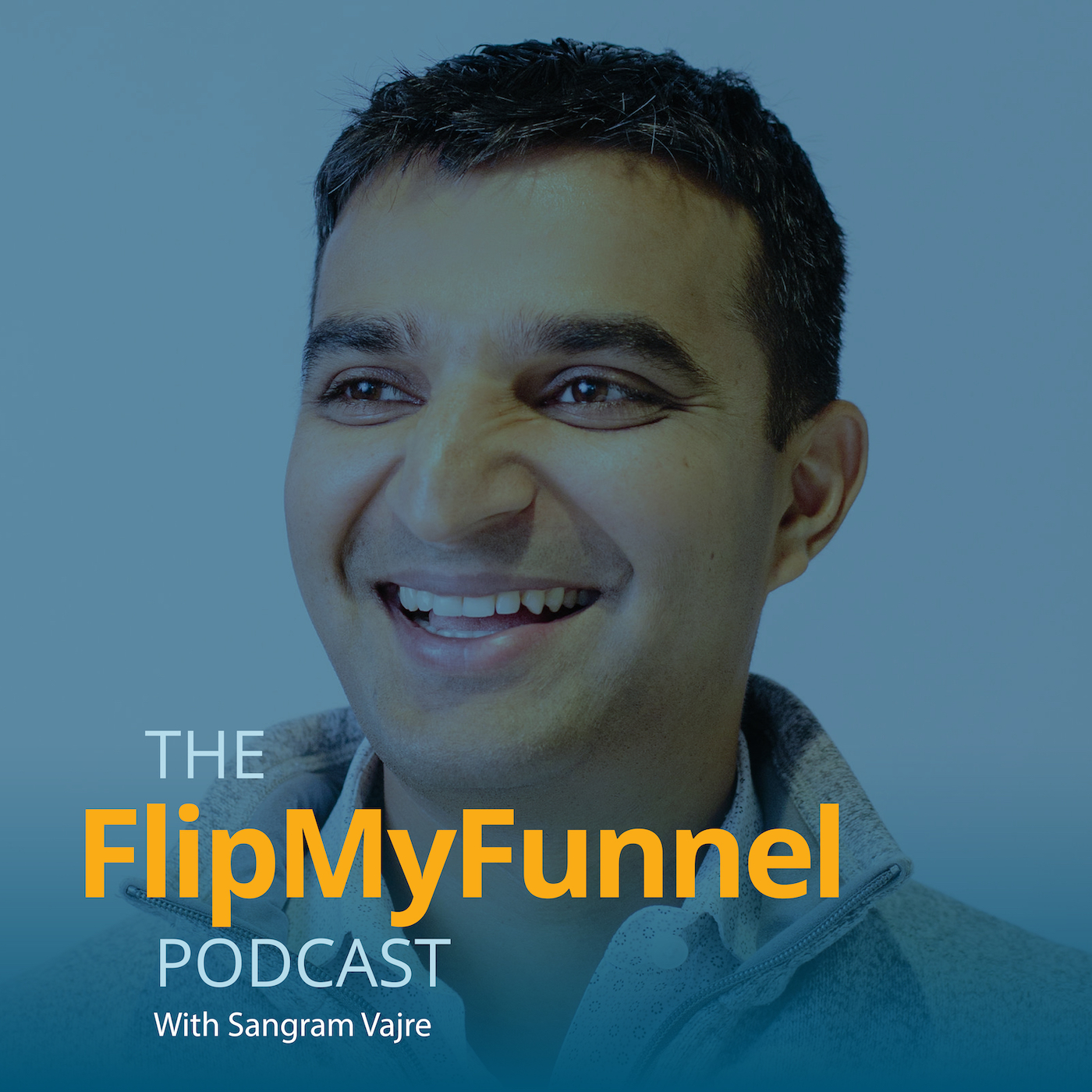 Episode 287  |  29:11 min
289: How This Terminus User is Adopting ABM to Drive Growth
Episode 287  |  29:11 min  |  08.27.2019
289: How This Terminus User is Adopting ABM to Drive Growth
This is a podcast episode titled, 289: How This Terminus User is Adopting ABM to Drive Growth. The summary for this episode is: <p><span style="font-weight: 400;">Why do I want to brag about Pramata who's web traffic has gone down?</span></p> <p><span style="font-weight: 400;">To be clear, it's gone down directly because of using Terminus.</span></p> <p><a href= "https://www.linkedin.com/in/jeremy-middleton-6a183213/"><span style="font-weight: 400;"> Jeremy Middleton</span></a> <span style="font-weight: 400;">is the Senior Director of Digital Marketing at</span> <a href= "https://www.pramata.com/"><span style= "font-weight: 400;">Pramata</span></a><span style= "font-weight: 400;">. This episode of #FlipMyFunnel comes from a recent Terminus Customer of the Month event in which Jeremy was our guest speaker.</span></p> <p><span style="font-weight: 400;">Jeremy's company specializes in working with large companies with complex customer relationships who struggle to manage them for a number of reasons related to portfolio size/complexity and a very low operating margin.</span></p> <p><span style="font-weight: 400;">Companies like this suffer from revenue leakage, an issue that many in the organization don't know about, are in denial of, or simply don't care about.</span></p> <p><span style="font-weight: 400;">Jeremy unpacks the ways in which the company struggled prior to using Terminus and adopting an ABM model, and how and why his business growth is accelerating now.</span></p>
Why do I want to brag about Pramata who's web traffic has gone down?
To be clear, it's gone down directly because of using Terminus.
Jeremy Middleton is the Senior Director of Digital Marketing at Pramata. This episode of #FlipMyFunnel comes from a recent Terminus Customer of the Month event in which Jeremy was our guest speaker.
Jeremy's company specializes in working with large companies with complex customer relationships who struggle to manage them for a number of reasons related to portfolio size/complexity and a very low operating margin.
Companies like this suffer from revenue leakage, an issue that many in the organization don't know about, are in denial of, or simply don't care about.
Jeremy unpacks the ways in which the company struggled prior to using Terminus and adopting an ABM model, and how and why his business growth is accelerating now.