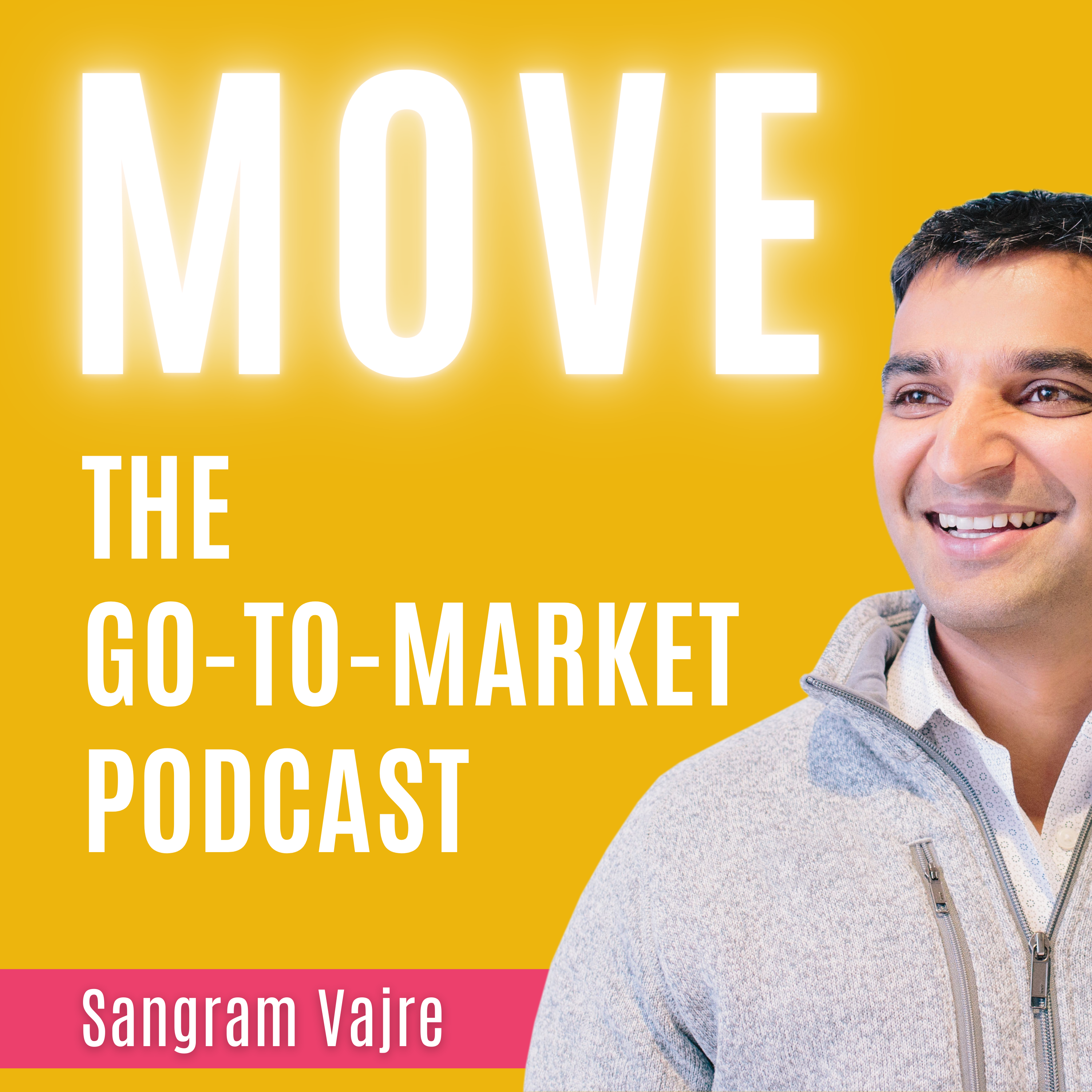 Episode 948  |  29:20 min
948: How To Build Momentum Before & After Launch
Episode 948  |  29:20 min  |  09.21.2021
948: How To Build Momentum Before & After Launch
This is a podcast episode titled, 948: How To Build Momentum Before & After Launch. The summary for this episode is: <p>Building business launch momentum is one thing; but, keeping that momentum rolling after launch is another. When momentum is so intangible, are there specific strategies a company can use or is it a guessing-game?</p><p><br></p><p><a href="https://www.linkedin.com/in/jonathan-gandolf/" rel="noopener noreferrer" target="_blank">Jonathan Gandolf</a>, Co-Founder &amp; CEO, and <a href="https://www.linkedin.com/in/brettmcgrath/" rel="noopener noreferrer" target="_blank">Brett McGrath</a>, VP of Marketing of <a href="https://www.linkedin.com/company/the-juice-hq/" rel="noopener noreferrer" target="_blank">The Juice</a>, join the show to discuss momentum <em>— </em>touching on it in a previous episode, Jonathan and Brett take a deep dive, looking at momentum before and after launch.</p><p><br></p><p>Jonathan and Brett cover:</p><p><br></p><ul><li>Managing passionate chaos&nbsp;</li><li>Pros &amp; cons to building business momentum&nbsp;</li><li>Handling momentum after the launch</li></ul><p><br></p><p><em>This is a #FlipMyFunnel podcast. Check us out </em><a href="https://itunes.apple.com/us/podcast/156-how-to-break-out-sales-obscurity-by-leveraging/id1155097337?i=1000417280289&amp;mt=2" rel="noopener noreferrer" target="_blank"><em>on Apple Podcasts</em></a><em>, </em><a href="https://open.spotify.com/show/6eUjrycMz5QTHHW6nee2Ao" rel="noopener noreferrer" target="_blank"><em>Spotify</em></a><em>, or </em><a href="https://flipmyfunnel.com/podcast/" rel="noopener noreferrer" target="_blank"><em>here</em></a><em>.</em></p><p><em>Listening on a desktop &amp; can't see the links? Just search for Flip My Funnel in your favorite podcast player.</em></p><p><br></p><p><br></p>
Building business launch momentum is one thing; but, keeping that momentum rolling after launch is another. When momentum is so intangible, are there specific strategies a company can use or is it a guessing-game?
Jonathan Gandolf, Co-Founder & CEO, and Brett McGrath, VP of Marketing of The Juice, join the show to discuss momentum — touching on it in a previous episode, Jonathan and Brett take a deep dive, looking at momentum before and after launch.
Jonathan and Brett cover:
Managing passionate chaos 
Pros & cons to building business momentum 
Handling momentum after the launch
This is a #FlipMyFunnel podcast. Check us out on Apple Podcasts, Spotify, or here.
Listening on a desktop & can't see the links? Just search for Flip My Funnel in your favorite podcast player.