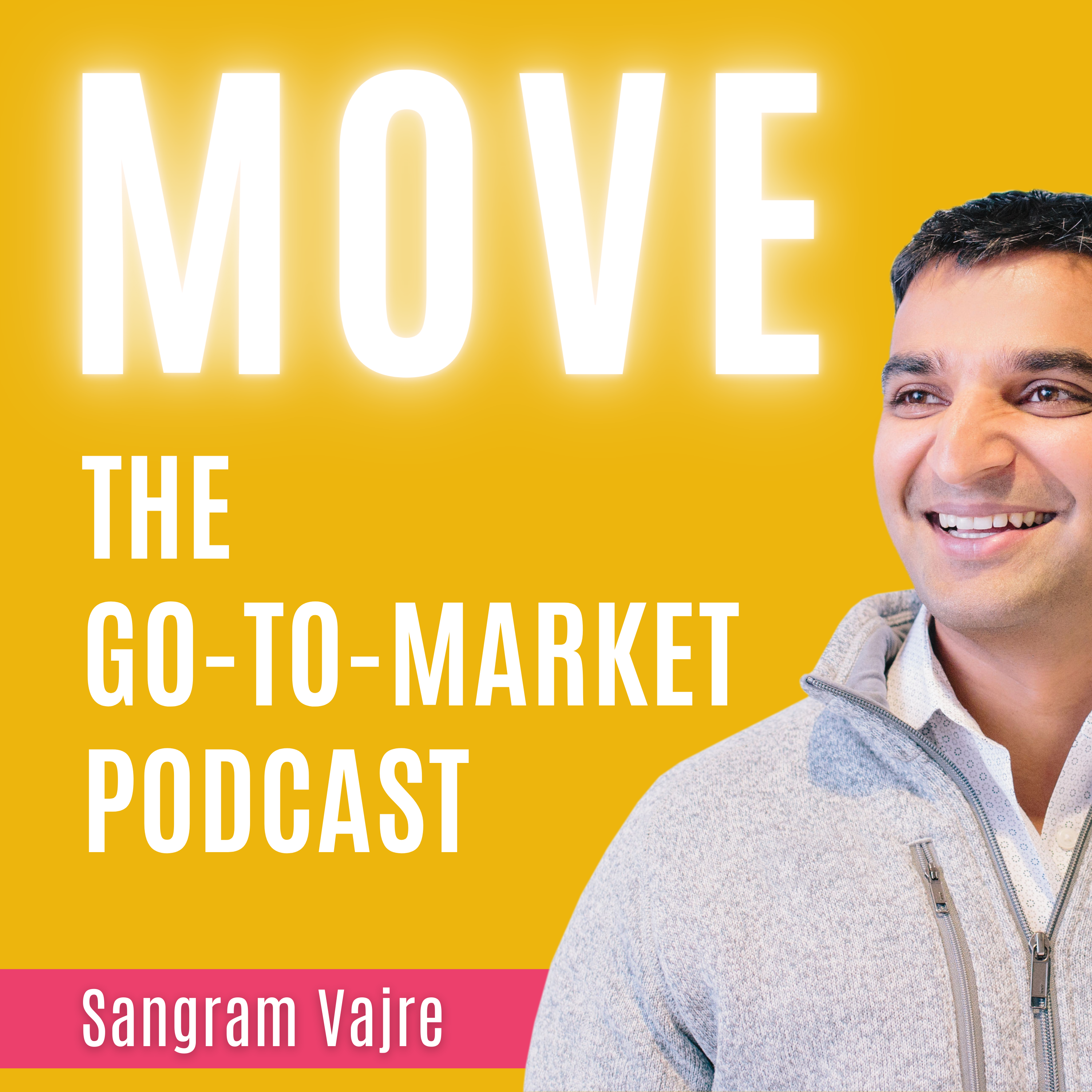 Episode 868  |  32:36 min
868. A Deeper Level of Customer Service w/ Kim Marie Ruquet
Episode 868  |  32:36 min  |  06.01.2021
868. A Deeper Level of Customer Service w/ Kim Marie Ruquet
This is a podcast episode titled, 868. A Deeper Level of Customer Service w/ Kim Marie Ruquet. The summary for this episode is: <p><span style="background-color: transparent; color: rgb(0, 0, 0);">Account based marketing (ABM) can be split into three approaches: one-to-one, one-to-few, and one-to-many. Choosing the best approach to ABM marketing can create a more focused experience for the buyer.</span></p><p><br></p><p><a href="https://www.linkedin.com/in/imsamirkumarsah/" rel="noopener noreferrer" target="_blank" style="background-color: transparent; color: rgb(17, 85, 204);">Samir Kumar Sah</a><span style="background-color: transparent; color: rgb(0, 0, 0);">, host of </span><a href="https://podcasts.apple.com/us/podcast/the-experience-business/id1525516947?mt=2&amp;app=podcast" rel="noopener noreferrer" target="_blank" style="background-color: transparent; color: rgb(17, 85, 204);">The Experience Business</a><span style="background-color: transparent; color: rgb(0, 0, 0);"> podcast, is joined by </span><a href="https://www.linkedin.com/in/kruquet/" rel="noopener noreferrer" target="_blank" style="background-color: transparent; color: rgb(17, 85, 204);">Kim Marie Ruquet</a><span style="background-color: transparent; color: rgb(0, 0, 0);">, a B2B Marketing Executive, for this episode of the Takeover Series to discuss ABM and the strategies used:</span></p><p><br></p><ul><li><span style="background-color: transparent;">How ABM is Different From B2B</span></li><li><span style="background-color: transparent;">The Three Approaches to ABM</span></li><li><span style="background-color: transparent;">Strategies for Choosing an Approach</span></li></ul><p><br></p><p><em style="background-color: transparent; color: rgb(0, 0, 0);">To hear more interviews like this one, subscribe to </em><a href="https://terminus.com/flip-my-funnel/" rel="noopener noreferrer" target="_blank" style="background-color: transparent; color: rgb(17, 85, 204);"><em>FlipMyFunnel</em></a><em style="background-color: transparent; color: rgb(0, 0, 0);"> on </em><a href="https://podcasts.apple.com/us/podcast/the-flipmyfunnel-podcast/id1155097337" rel="noopener noreferrer" target="_blank" style="background-color: transparent; color: rgb(17, 85, 204);"><em>Apple Podcasts</em></a><em style="background-color: transparent; color: rgb(0, 0, 0);">, </em><a href="https://open.spotify.com/show/6eUjrycMz5QTHHW6nee2Ao" rel="noopener noreferrer" target="_blank" style="background-color: transparent; color: rgb(17, 85, 204);"><em>Spotify</em></a><em style="background-color: transparent; color: rgb(0, 0, 0);">, or your preferred podcast platform.&nbsp;</em></p><p><br></p><p><em style="background-color: transparent; color: rgb(0, 0, 0);">Click </em><a href="https://www.amazon.com/Abm-Is-B2B/dp/194085895X" rel="noopener noreferrer" target="_blank" style="background-color: transparent; color: rgb(17, 85, 204);"><em>here </em></a><em style="background-color: transparent; color: rgb(0, 0, 0);">to view the book mentioned during the podcast.</em></p><p><br></p><p><br></p>
Account based marketing (ABM) can be split into three approaches: one-to-one, one-to-few, and one-to-many. Choosing the best approach to ABM marketing can create a more focused experience for the buyer.
Samir Kumar Sah, host of The Experience Business podcast, is joined by Kim Marie Ruquet, a B2B Marketing Executive, for this episode of the Takeover Series to discuss ABM and the strategies used:
How ABM is Different From B2B

The Three Approaches to ABM

Strategies for Choosing an Approach
To hear more interviews like this one, subscribe to FlipMyFunnel on Apple Podcasts, Spotify, or your preferred podcast platform. 
Click here to view the book mentioned during the podcast.