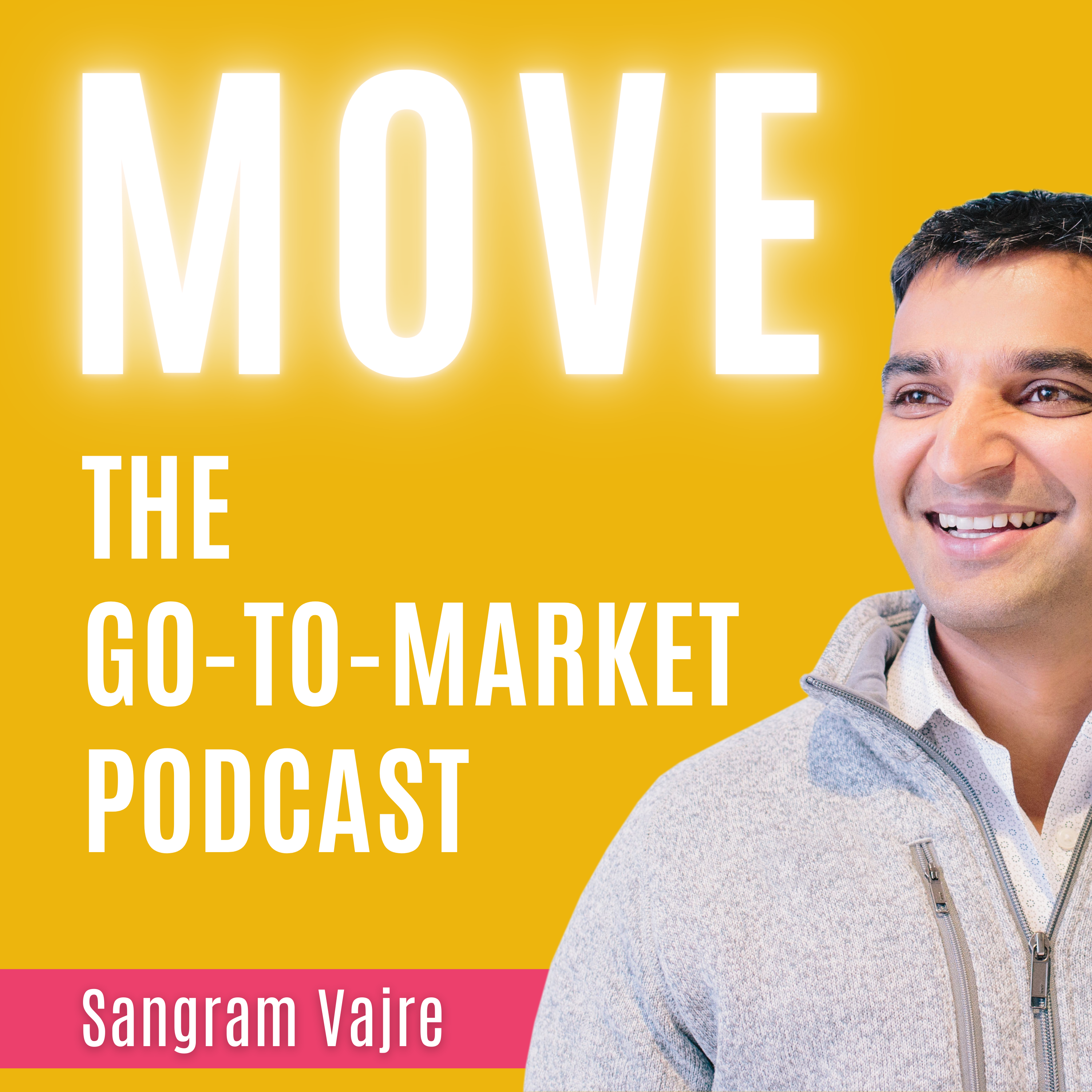 Episode 847  |  55:38 min
847. Aligning Your ABM Strategy w/ Company Goals
Episode 847  |  55:38 min  |  05.03.2021
847. Aligning Your ABM Strategy w/ Company Goals
This is a podcast episode titled, 847. Aligning Your ABM Strategy w/ Company Goals. The summary for this episode is: <p><span style="color: rgb(0, 0, 0); background-color: transparent;">In this episode, Sangram brings on ABM thought leaders </span><a href="https://www.linkedin.com/in/amber-bogie/" rel="noopener noreferrer" target="_blank" style="color: rgb(17, 85, 204);">Amber Bogie</a><span style="color: rgb(0, 0, 0); background-color: transparent;">, Advance ABM Leader at </span><a href="https://www.linkedin.com/company/peak-community/" rel="noopener noreferrer" target="_blank" style="color: rgb(17, 85, 204);">PeakCommunity</a><span style="color: rgb(0, 0, 0); background-color: transparent;">, and </span><a href="https://www.linkedin.com/in/jennifer-leaver/" rel="noopener noreferrer" target="_blank" style="color: rgb(17, 85, 204);">Jennifer Leaver</a><span style="color: rgb(0, 0, 0); background-color: transparent;">, Senior Marketing Manager at </span><a href="https://www.linkedin.com/company/bazaarvoice/" rel="noopener noreferrer" target="_blank" style="color: rgb(17, 85, 204);">Bazaarvoice</a><span style="color: rgb(0, 0, 0); background-color: transparent;">, to share their award winning marketing insights, successful campaign results and more.</span></p><p><br></p><p>They also discuss:</p><ul><li><span style="background-color: transparent;">Defining and measuring ABM</span></li><li><span style="background-color: transparent;">When there's no marketing and sales alignment, ABM fails</span></li><li><span style="background-color: transparent;">Their preferred marketing tech stacks</span></li><li><span style="background-color: transparent;">Engagement and enablement plans&nbsp;</span></li><li><span style="background-color: transparent;">Aligning your ABM strategy with company goals&nbsp;</span></li><li><span style="background-color: transparent;">Answers to listener questions via live chat</span></li></ul><p><br></p><p><em style="color: rgb(0, 0, 0); background-color: transparent;">Like what you hear? For more episodes like this one find us </em><a href="http://demandgenradio.com/e/127-career-lessons-from-an-accomplished-cmo/" rel="noopener noreferrer" target="_blank" style="color: rgb(17, 85, 204);"><em>on our website</em></a><em style="color: rgb(0, 0, 0); background-color: transparent;">, </em><a href="https://podcasts.apple.com/us/podcast/demandgen-radio/id1148693735" rel="noopener noreferrer" target="_blank" style="color: rgb(17, 85, 204);"><em>on Apple Podcasts or </em></a><a href="https://open.spotify.com/show/3uxvu4xUQzMkMBphyN0277" rel="noopener noreferrer" target="_blank" style="color: rgb(17, 85, 204);"><em>Spotify</em></a>.</p>
In this episode, Sangram brings on ABM thought leaders Amber Bogie, Advance ABM Leader at PeakCommunity, and Jennifer Leaver, Senior Marketing Manager at Bazaarvoice, to share their award winning marketing insights, successful campaign results and more.
They also discuss:
Defining and measuring ABM

When there's no marketing and sales alignment, ABM fails

Their preferred marketing tech stacks

Engagement and enablement plans 

Aligning your ABM strategy with company goals 

Answers to listener questions via live chat
Like what you hear? For more episodes like this one find us on our website, on Apple Podcasts or Spotify.