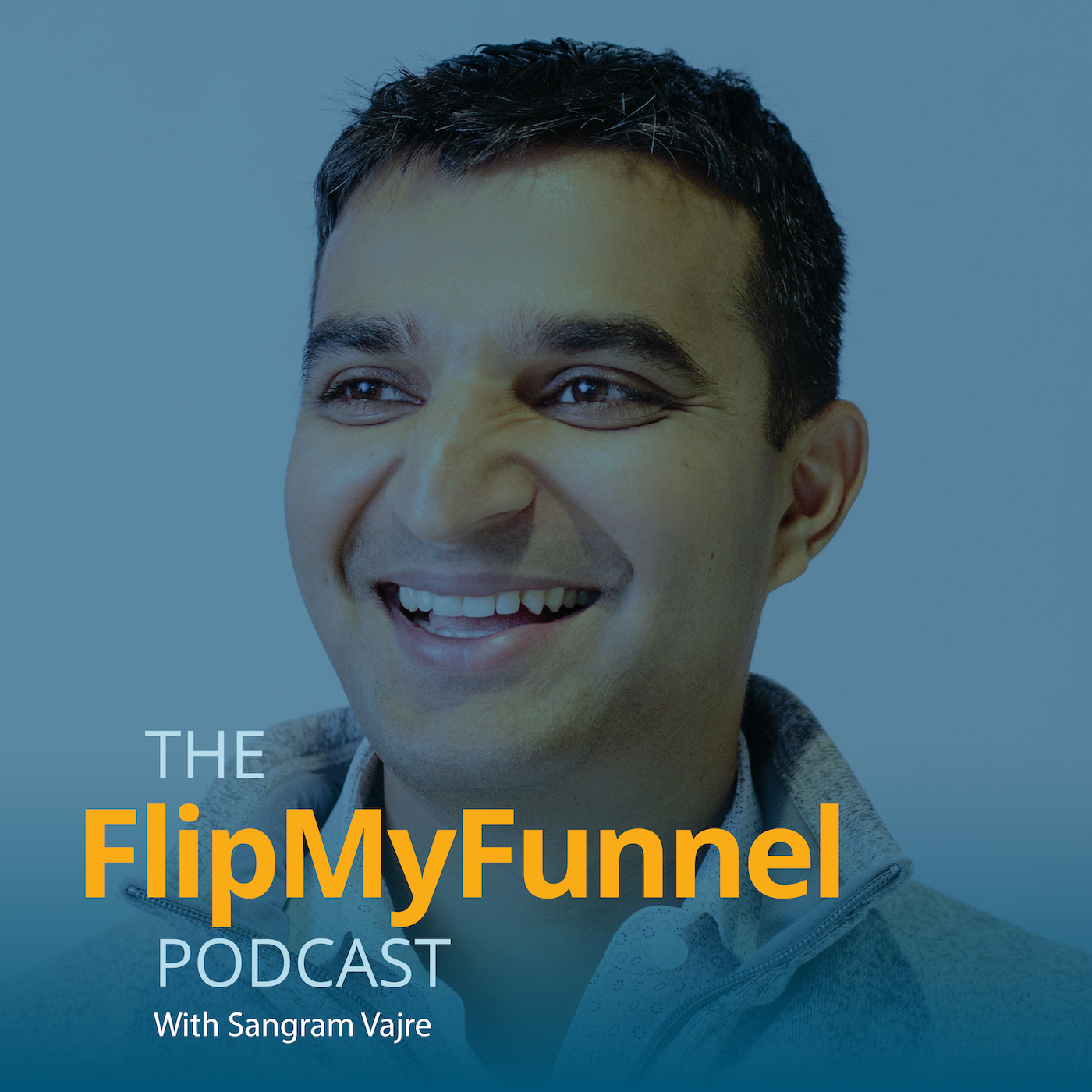 Episode 584  |  18:13 min
589. How To Humanize B2B
Episode 584  |  18:13 min  |  04.17.2020
589. How To Humanize B2B
This is a podcast episode titled, 589. How To Humanize B2B. The summary for this episode is: <p><span style="font-weight: 400;">Vulnerability is not a weakness, as you may have been told. Vulnerability and self-awareness are actually keys to great leadership, especially in marketing, where a primary function is connection with people.</span></p> <p><span style="font-weight: 400;">Getting to the heart of the matter -- a path far too many shy away from. But Not Andrea Neiman.</span></p> <p><span style="font-weight: 400;">Andrea joined me on the #FlipMyFunnel podcast to tell about how vulnerability and self-awareness are powerful tools in marketing. Andrea is the Senior Manager of Marketing at</span> <a href= "https://www.netline.com/"><span style="font-weight: 400;">NetLine Corporation</span></a><span style="font-weight: 400;">, and has been a Product and/or Channel Marketing Manager at various companies, including Adobe, Logitech ,and others.</span></p> <p><span style="font-weight: 400;">She came on the show to help us humanize B2B.</span></p> <p><span style="font-weight: 400;">---------</span></p> <p class="p1">Join Sangram's "<a href= "https://www.linkedin.com/pulse/how-focus-most-important-work-your-life-hint-first-90-sangram-vajre/"><span class="s1">Becoming Intentional</span></a>" newsletter, read by over 10,000 leaders, for a 1-minute read on how to lead professionally, grow personally, and live fully. Only available on LinkedIn.</p>
Vulnerability is not a weakness, as you may have been told. Vulnerability and self-awareness are actually keys to great leadership, especially in marketing, where a primary function is connection with people.
Getting to the heart of the matter -- a path far too many shy away from. But Not Andrea Neiman.
Andrea joined me on the #FlipMyFunnel podcast to tell about how vulnerability and self-awareness are powerful tools in marketing. Andrea is the Senior Manager of Marketing at NetLine Corporation, and has been a Product and/or Channel Marketing Manager at various companies, including Adobe, Logitech ,and others.
She came on the show to help us humanize B2B.
---------
Join Sangram's "Becoming Intentional" newsletter, read by over 10,000 leaders, for a 1-minute read on how to lead professionally, grow personally, and live fully. Only available on LinkedIn.