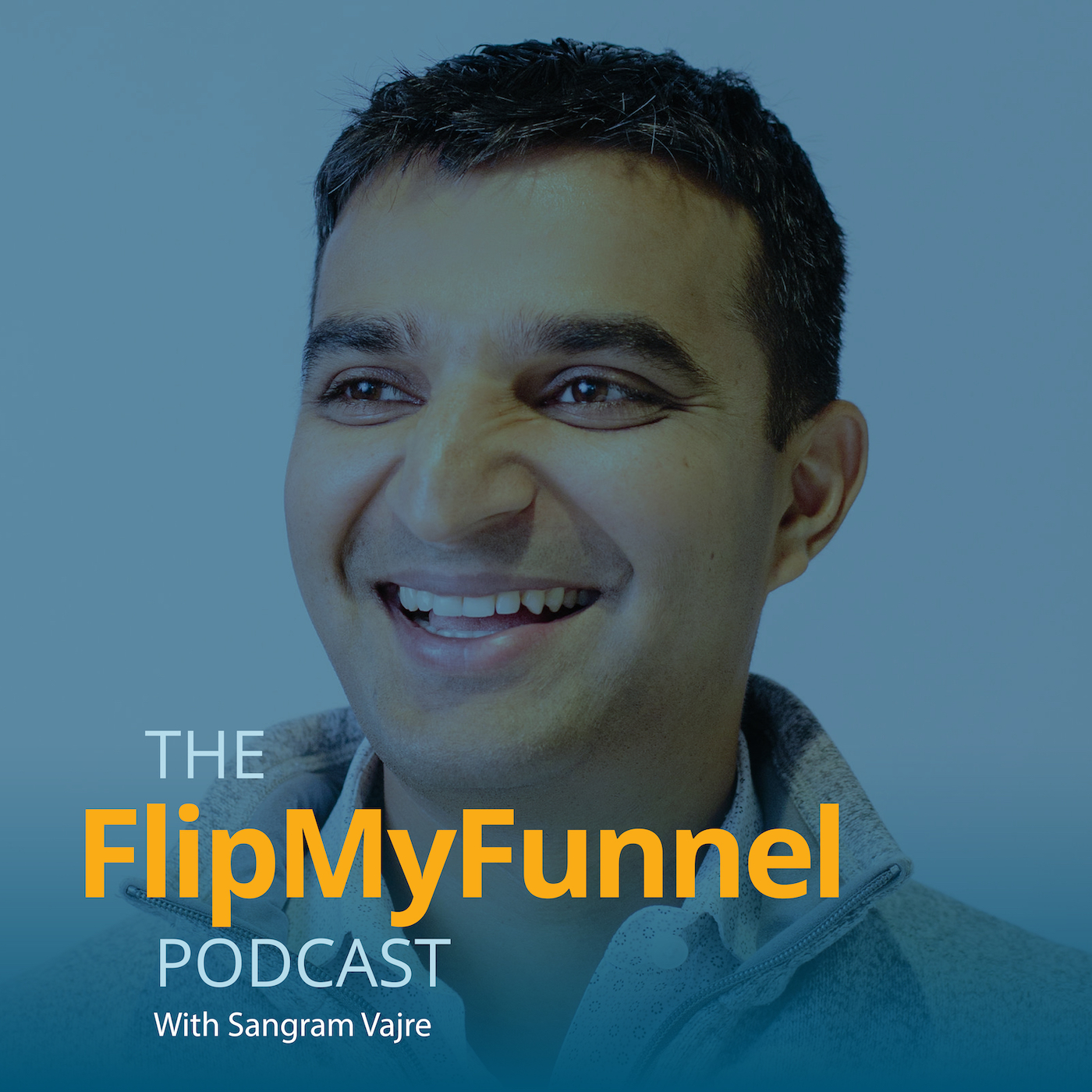 Episode 246  |  16:45 min
248: A 5-Part Formula to Effective Communication
Episode 246  |  16:45 min  |  08.27.2019
248: A 5-Part Formula to Effective Communication
This is a podcast episode titled, 248: A 5-Part Formula to Effective Communication. The summary for this episode is: <p><span style="font-weight: 400;">Here comes part 2 of the book review of "</span><a href= "https://www.amazon.com/Communicating-Change-Seven-Irresistible-Communication/dp/1590525140" target="_blank" rel="noopener"><span style= "font-weight: 400;">Communicating for a Change</span></a><span style="font-weight: 400;">" by Andy Stanley and Lane Jones.</span></p> <p><span style="font-weight: 400;">Andy lays out a 5-part formula to communicate more effectively in his book, and Sangram breaks it all down here on this episode of the</span> <a href= "https://itunes.apple.com/us/podcast/flipmyfunnel-podcast/id1155097337?mt=2" target="_blank" rel="noopener"><span style= "font-weight: 400;">#FlipMyFunnel podcast.</span></a></p> <p><span style="font-weight: 400;">Sangram zeroes in on Andy's proven technique of "Me, We, God (or Source), You, We." After a quick recap of last week's</span> <span style= "font-weight: 400;">episode</span><span style="font-weight: 400;">, we dive in and unpack each of these key steps.</span></p> <p>The formulas helps us all communicate a message more effectively to our entire organizations, so our listeners are not only carry the the message, but communicate it to others.</p>
Here comes part 2 of the book review of "Communicating for a Change" by Andy Stanley and Lane Jones.
Andy lays out a 5-part formula to communicate more effectively in his book, and Sangram breaks it all down here on this episode of the #FlipMyFunnel podcast.
Sangram zeroes in on Andy's proven technique of "Me, We, God (or Source), You, We." After a quick recap of last week's episode, we dive in and unpack each of these key steps.
The formulas helps us all communicate a message more effectively to our entire organizations, so our listeners are not only carry the the message, but communicate it to others.