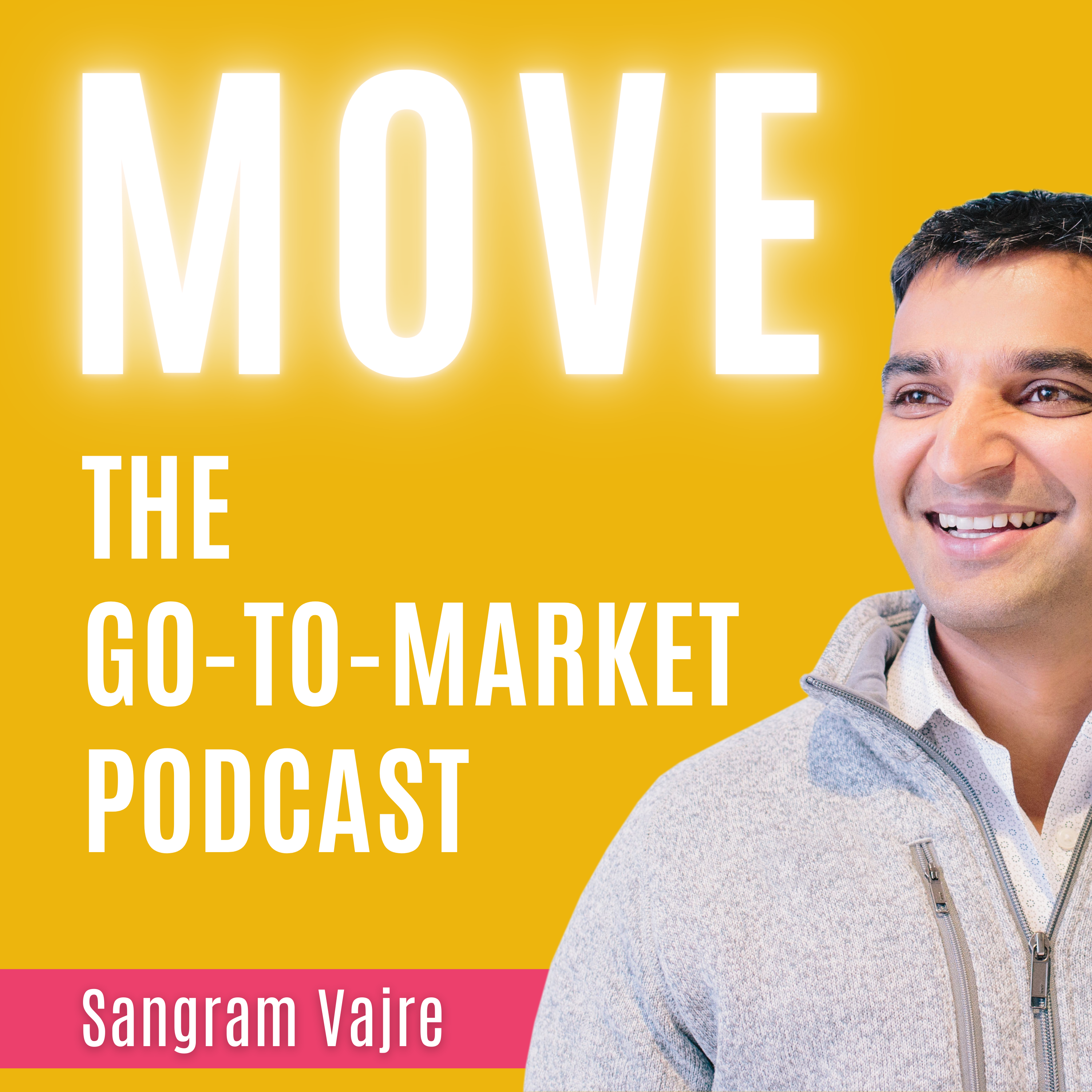 Episode 904  |  33:12 min
904. Revenue Rockstars: Sales & Marketing Alignment Is Possible
Episode 904  |  33:12 min  |  07.22.2021
904. Revenue Rockstars: Sales & Marketing Alignment Is Possible
This is a podcast episode titled, 904. Revenue Rockstars: Sales & Marketing Alignment Is Possible. The summary for this episode is: <p>Oil and vinegar. Cats and dogs. Sales and marketing.</p><p><br></p><p>Often, it seems like sales and marketing alignment is about as likely as catching a leprechaun, but it is possible.&nbsp;</p><p><br></p><p>And companies that pull it off are guaranteed to find a pot of gold.&nbsp;</p><p><br></p><p>In this episode from B2BSMX, <a href="https://www.linkedin.com/in/jaytuel" rel="noopener noreferrer" target="_blank">Jay Tuel</a>, Sales Development, and <a href="https://www.linkedin.com/in/brianfinnerty" rel="noopener noreferrer" target="_blank">Brian Finnerty</a>, VP Growth Marketing, at <a href="https://www.demandbase.com/" rel="noopener noreferrer" target="_blank">Demandbase</a>, help you understand how to achieve that mythical alignment in your organization.</p><p><br></p><p>They discuss:</p><ul><li>Why alignment starts by focusing on pipeline and revenue</li><li>How to communication and accountability</li><li>How to get sales and marketing to really understand your ICP&nbsp;</li><li>How to build a playbook for repeatable processes</li></ul><p><br></p><p><em>This is a #FlipMyFunnel podcast. Check us out </em><a href="https://itunes.apple.com/us/podcast/156-how-to-break-out-sales-obscurity-by-leveraging/id1155097337?i=1000417280289&amp;mt=2" rel="noopener noreferrer" target="_blank"><em>on Apple Podcasts</em></a><em>, </em><a href="https://open.spotify.com/show/6eUjrycMz5QTHHW6nee2Ao" rel="noopener noreferrer" target="_blank"><em>Spotify</em></a><em>, or </em><a href="https://flipmyfunnel.com/podcast/" rel="noopener noreferrer" target="_blank"><em>here</em></a><em>.</em></p><p><em>And if a thriving community of growth-oriented marketers sounds like your kind of place, be sure to check out </em><a href="https://www.peak.community." rel="noopener noreferrer" target="_blank"><em>PEAK Community</em></a><em>.</em></p><p><br></p><p><br></p>
Oil and vinegar. Cats and dogs. Sales and marketing.
Often, it seems like sales and marketing alignment is about as likely as catching a leprechaun, but it is possible. 
And companies that pull it off are guaranteed to find a pot of gold. 
In this episode from B2BSMX, Jay Tuel, Sales Development, and Brian Finnerty, VP Growth Marketing, at Demandbase, help you understand how to achieve that mythical alignment in your organization.
They discuss:
Why alignment starts by focusing on pipeline and revenue
How to communication and accountability
How to get sales and marketing to really understand your ICP 
How to build a playbook for repeatable processes
This is a #FlipMyFunnel podcast. Check us out on Apple Podcasts, Spotify, or here.
And if a thriving community of growth-oriented marketers sounds like your kind of place, be sure to check out PEAK Community.