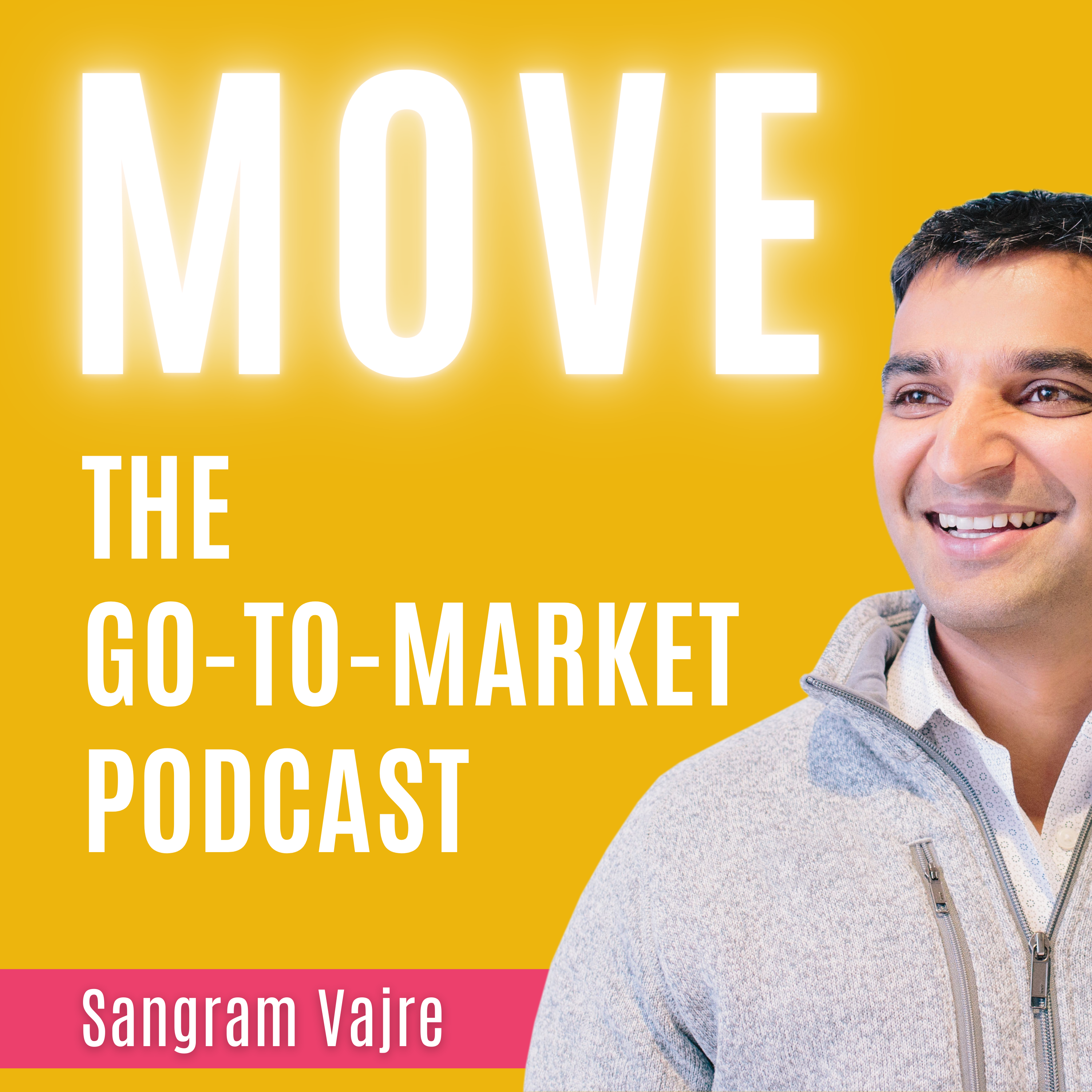 Episode 919  |  25:09 min
919. ABM 360: The Way to Drive Business Outcomes w/ ABM
Episode 919  |  25:09 min  |  08.11.2021
919. ABM 360: The Way to Drive Business Outcomes w/ ABM
This is a podcast episode titled, 919. ABM 360: The Way to Drive Business Outcomes w/ ABM. The summary for this episode is: <p>ABM is all about marketing, right? I mean, it's in the name — account-based <em>marketing.</em></p><p><br></p><p>But ABM is more than that. Done right, it should be something that spans your <em>whole organization</em>.</p><p><br></p><p>That's where ABM 360 steps in.&nbsp;</p><p><br></p><p>In this episode taken from B2BSMX, <a href="https://www.edisonpartners.com/team/alex-symos" rel="noopener noreferrer" target="_blank">Alex Symos</a>, <a href="https://ca.linkedin.com/in/darrylpraill" rel="noopener noreferrer" target="_blank">Darryl Praill</a> and <a href="https://www.linkedin.com/in/guptaanamika" rel="noopener noreferrer" target="_blank">Anamika Gupta</a> make up an expert panel to dissect the secrets of ABM 360. Whether you're a seasoned veteran of ABM or a new recruit, you'll want to hear what they have to say.</p><p><br></p><p><br></p><p><em>This is a #FlipMyFunnel podcast. Check us out </em><a href="https://itunes.apple.com/us/podcast/156-how-to-break-out-sales-obscurity-by-leveraging/id1155097337?i=1000417280289&amp;mt=2" rel="noopener noreferrer" target="_blank"><em>on Apple Podcasts</em></a><em>, </em><a href="https://open.spotify.com/show/6eUjrycMz5QTHHW6nee2Ao" rel="noopener noreferrer" target="_blank"><em>Spotify</em></a><em>, or </em><a href="https://flipmyfunnel.com/podcast/" rel="noopener noreferrer" target="_blank"><em>here</em></a><em>.</em></p><p><br></p><p><em>And if a thriving community of growth-oriented marketers sounds like your kind of place, be sure to check out </em><a href="https://www.peak.community." rel="noopener noreferrer" target="_blank"><em>PEAK Community</em></a><em>.</em></p><p><br></p><p><br></p>
ABM is all about marketing, right? I mean, it's in the name — account-based marketing.
But ABM is more than that. Done right, it should be something that spans your whole organization.
That's where ABM 360 steps in. 
In this episode taken from B2BSMX, Alex Symos, Darryl Praill and Anamika Gupta make up an expert panel to dissect the secrets of ABM 360. Whether you're a seasoned veteran of ABM or a new recruit, you'll want to hear what they have to say.
This is a #FlipMyFunnel podcast. Check us out on Apple Podcasts, Spotify, or here.
And if a thriving community of growth-oriented marketers sounds like your kind of place, be sure to check out PEAK Community.