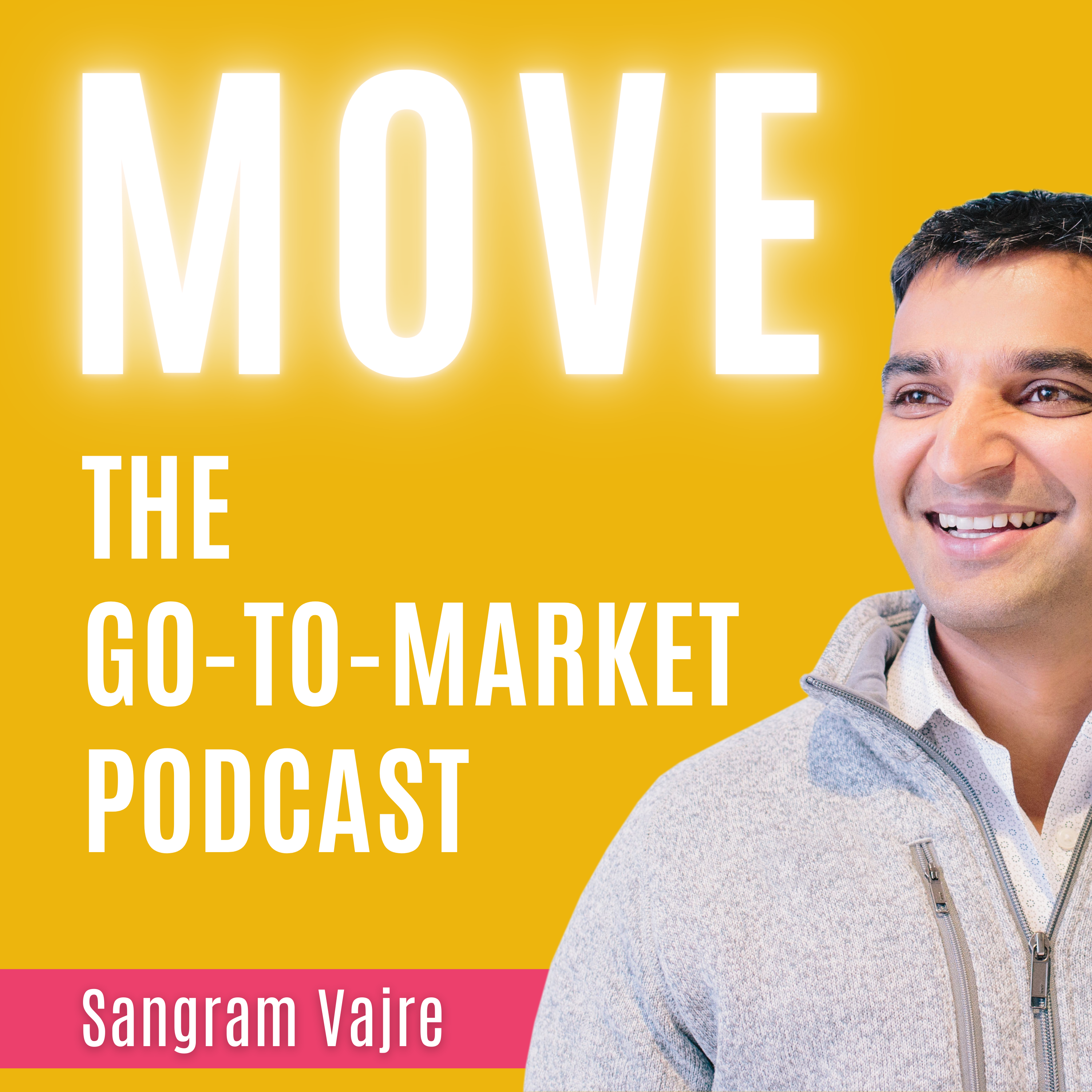 Episode 825  |  47:30 min
825. How to Incorporate ABM into Your Growth Strategy
Episode 825  |  47:30 min  |  04.02.2021
825. How to Incorporate ABM into Your Growth Strategy
This is a podcast episode titled, 825. How to Incorporate ABM into Your Growth Strategy. The summary for this episode is: <p><span style="background-color: transparent; color: rgb(0, 0, 0);">ABM can be an enormous boon to your growth strategy.</span></p><p><br></p><p><span style="background-color: transparent; color: rgb(0, 0, 0);">If you want to get started, it helps to learn how others have done it before.</span></p><p><br></p><p><span style="background-color: transparent; color: rgb(0, 0, 0);">In this Takeover episode, </span><a href="https://www.linkedin.com/in/demandgendave/" rel="noopener noreferrer" target="_blank" style="background-color: transparent; color: rgb(17, 85, 204);">David Lewis</a><span style="background-color: transparent; color: rgb(0, 0, 0);"> speaks with </span><a href="https://www.linkedin.com/in/lisahorner/" rel="noopener noreferrer" target="_blank" style="background-color: transparent; color: rgb(17, 85, 204);">Lisa Horner</a><span style="background-color: transparent; color: rgb(0, 0, 0);">, SVP Marketing at </span><a href="https://www.appfolio.com/" rel="noopener noreferrer" target="_blank" style="background-color: transparent; color: rgb(17, 85, 204);">AppFolio</a><span style="background-color: transparent; color: rgb(0, 0, 0);">, about her ABM journey and how you can incorporate ABM into your own growth strategy.</span></p><p><br></p><p><span style="background-color: transparent; color: rgb(0, 0, 0);">They discuss:</span></p><ul><li><span style="background-color: transparent;">Why ABM is so powerful</span></li><li><span style="background-color: transparent;">The tools that help you succeed</span></li><li><span style="background-color: transparent;">Why alignment is the key to a successful ABM strategy</span></li></ul><p><br></p><p><br></p><p><em style="background-color: transparent; color: rgb(116, 116, 116);">This is a #FlipMyFunnel podcast. Check us out </em><a href="https://itunes.apple.com/us/podcast/156-how-to-break-out-sales-obscurity-by-leveraging/id1155097337?i=1000417280289&amp;mt=2" rel="noopener noreferrer" target="_blank" style="background-color: transparent; color: rgb(0, 120, 144);"><em>on Apple Podcasts</em></a><em style="background-color: transparent; color: rgb(116, 116, 116);">, </em><a href="https://open.spotify.com/show/6eUjrycMz5QTHHW6nee2Ao" rel="noopener noreferrer" target="_blank" style="background-color: transparent; color: rgb(0, 120, 144);"><em>Spotify</em></a><em style="background-color: transparent; color: rgb(116, 116, 116);">, or </em><a href="https://flipmyfunnel.com/podcast/" rel="noopener noreferrer" target="_blank" style="background-color: transparent; color: rgb(0, 120, 144);"><em>here</em></a><em style="background-color: transparent; color: rgb(116, 116, 116);">.</em></p><p><em style="background-color: transparent; color: rgb(116, 116, 116);">And if a thriving community of growth-oriented marketers sounds like your kind of place, be sure to check out </em><a href="https://www.peak.community." rel="noopener noreferrer" target="_blank" style="background-color: transparent; color: rgb(17, 85, 204);"><em>PEAK Community</em></a><em style="background-color: transparent; color: rgb(116, 116, 116);">.</em></p><p><br></p><p><br></p>
ABM can be an enormous boon to your growth strategy.
If you want to get started, it helps to learn how others have done it before.
In this Takeover episode, David Lewis speaks with Lisa Horner, SVP Marketing at AppFolio, about her ABM journey and how you can incorporate ABM into your own growth strategy.
They discuss:
Why ABM is so powerful

The tools that help you succeed

Why alignment is the key to a successful ABM strategy
This is a #FlipMyFunnel podcast. Check us out on Apple Podcasts, Spotify, or here.
And if a thriving community of growth-oriented marketers sounds like your kind of place, be sure to check out PEAK Community.