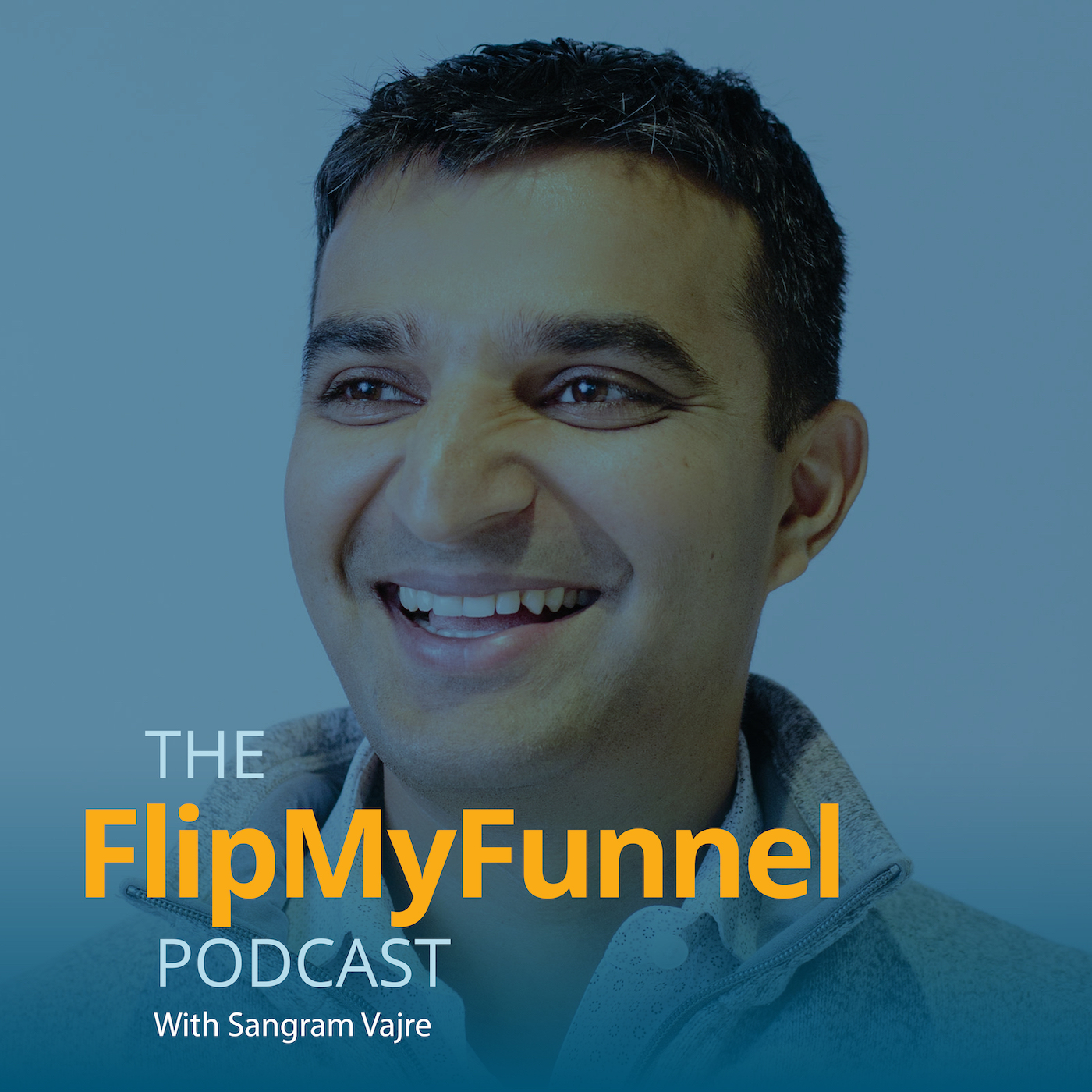 Episode 587  |  23:38 min
592. Why Experimenting is the New Marketing
Episode 587  |  23:38 min  |  04.24.2020
592. Why Experimenting is the New Marketing
This is a podcast episode titled, 592. Why Experimenting is the New Marketing. The summary for this episode is: <p><span style="font-weight: 400;">Question: If your company had 40 events per year instead of 1, would you improve as if you had 40 years worth of learning?</span></p> <p><span style="font-weight: 400;">This question has to do with the benefits of an iterative approach which is one of the pillars of agile marketing.</span></p> <p><span style="font-weight: 400;">There is a lot of confusion about what agile marketing is, and many dismiss it as just the latest buzzword.  But In this episode of #FlipMyFunnel, we're joined by</span> <a href= "https://www.linkedin.com/in/jimewel/"><span style= "font-weight: 400;">Jim Ewel</span></a><span style= "font-weight: 400;">, former Vice President of Marketing at Microsoft.</span></p> <p><span style="font-weight: 400;">Jim unpacks why iterative, goal-aligned experimentation is a superior strategy to large expensive campaigns.</span></p> <p><span style="font-weight: 400;">--------</span></p> <p class="p1">Join Sangram's "<a href= "https://www.linkedin.com/pulse/how-focus-most-important-work-your-life-hint-first-90-sangram-vajre/"><span class="s1">Becoming Intentional</span></a>" newsletter, read by over 10,000 leaders, for a 1-minute read on how to lead professionally, grow personally, and live fully. Only available on LinkedIn.</p>
Question: If your company had 40 events per year instead of 1, would you improve as if you had 40 years worth of learning?
This question has to do with the benefits of an iterative approach which is one of the pillars of agile marketing.
There is a lot of confusion about what agile marketing is, and many dismiss it as just the latest buzzword.  But In this episode of #FlipMyFunnel, we're joined by Jim Ewel, former Vice President of Marketing at Microsoft.
Jim unpacks why iterative, goal-aligned experimentation is a superior strategy to large expensive campaigns.
--------
Join Sangram's "Becoming Intentional" newsletter, read by over 10,000 leaders, for a 1-minute read on how to lead professionally, grow personally, and live fully. Only available on LinkedIn.