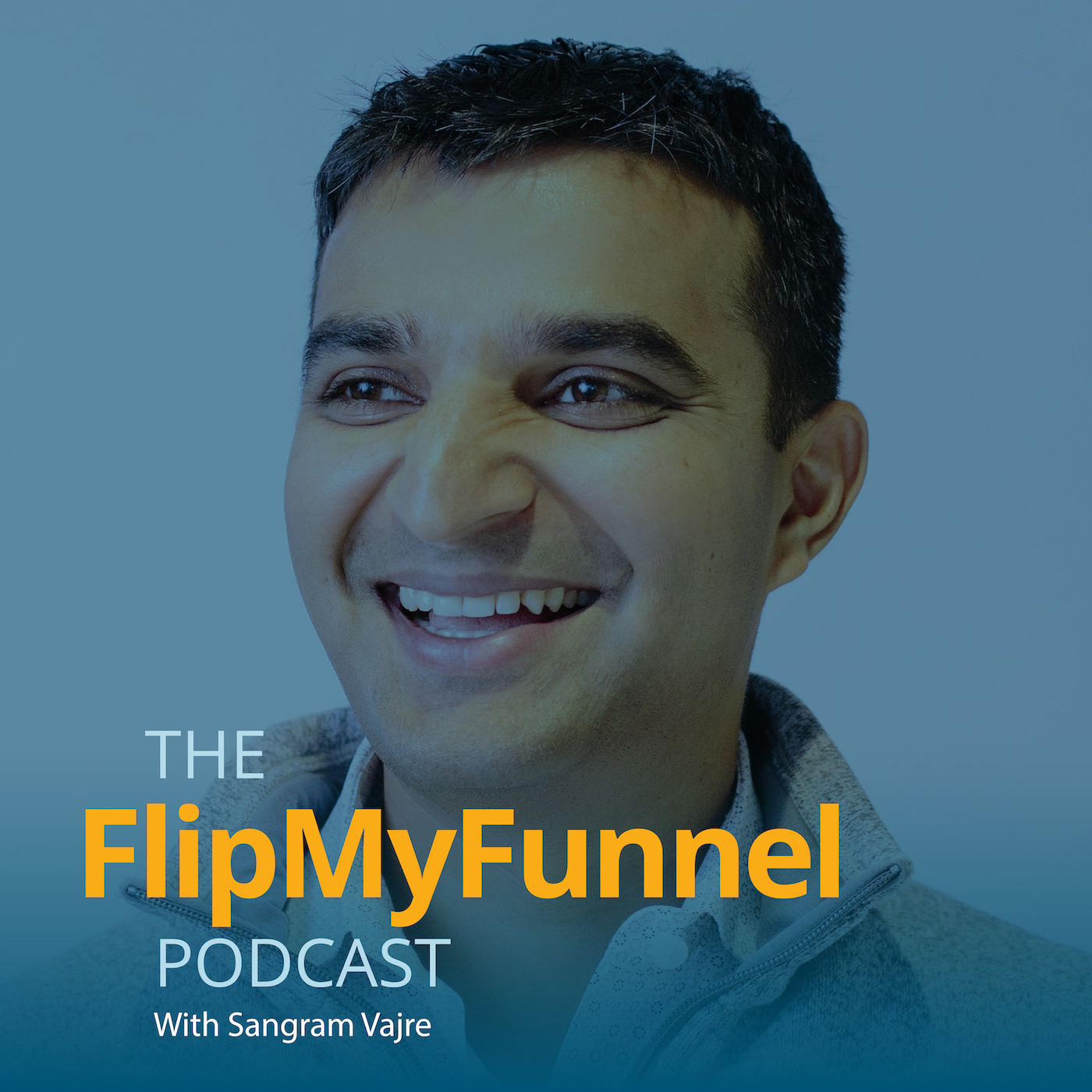 Episode 265  |  22:21 min
267: How to Instantly Connect with Your Future Customers w/ Logan Lyles
Episode 265  |  22:21 min  |  08.27.2019
267: How to Instantly Connect with Your Future Customers w/ Logan Lyles
This is a podcast episode titled, 267: How to Instantly Connect with Your Future Customers w/ Logan Lyles. The summary for this episode is: <p><span style="font-weight: 400;">Deals don't come easily.</span></p> <p><span style="font-weight: 400;">The days of cold-calling and spray-and-pray emails are quickly fading.</span></p> <p><span style="font-weight: 400;">What's a salesperson to do in today's climate of increased noise, and decreased acceptance?</span></p> <p><span style="font-weight: 400;">Collaborate.</span></p> <p><a href="https://www.linkedin.com/in/loganlyles"><span style= "font-weight: 400;">Logan Lyles</span></a> <span style= "font-weight: 400;">came on a #TakeoverTuesday episode of the</span> <a href= "https://itunes.apple.com/us/podcast/flipmyfunnel-podcast/id1155097337?mt=2"> <span style="font-weight: 400;">#FlipMyFunnel podcast</span></a> <span style="font-weight: 400;">to discuss selling in today's climate.</span></p> <p><span style="font-weight: 400;">He's the director of partnerships at</span> <a href= "https://sweetfishmedia.com/"><span style="font-weight: 400;">Sweet Fish Media</span></a> <span style="font-weight: 400;">and has over a decade of experience in B2B sales. Since hopping on board at Sweet Fish, he's been crushing deals, and he</span> <em><span style="font-weight: 400;">doesn't</span></em> <span style="font-weight: 400;">do cold outreach.</span></p> <p><span style="font-weight: 400;">He gave his 3-step process to stand above the noise, build customer relationships, and close deals.</span></p>
Deals don't come easily.
The days of cold-calling and spray-and-pray emails are quickly fading.
What's a salesperson to do in today's climate of increased noise, and decreased acceptance?
Collaborate.
Logan Lyles came on a #TakeoverTuesday episode of the #FlipMyFunnel podcast to discuss selling in today's climate.
He's the director of partnerships at Sweet Fish Media and has over a decade of experience in B2B sales. Since hopping on board at Sweet Fish, he's been crushing deals, and he doesn't do cold outreach.
He gave his 3-step process to stand above the noise, build customer relationships, and close deals.