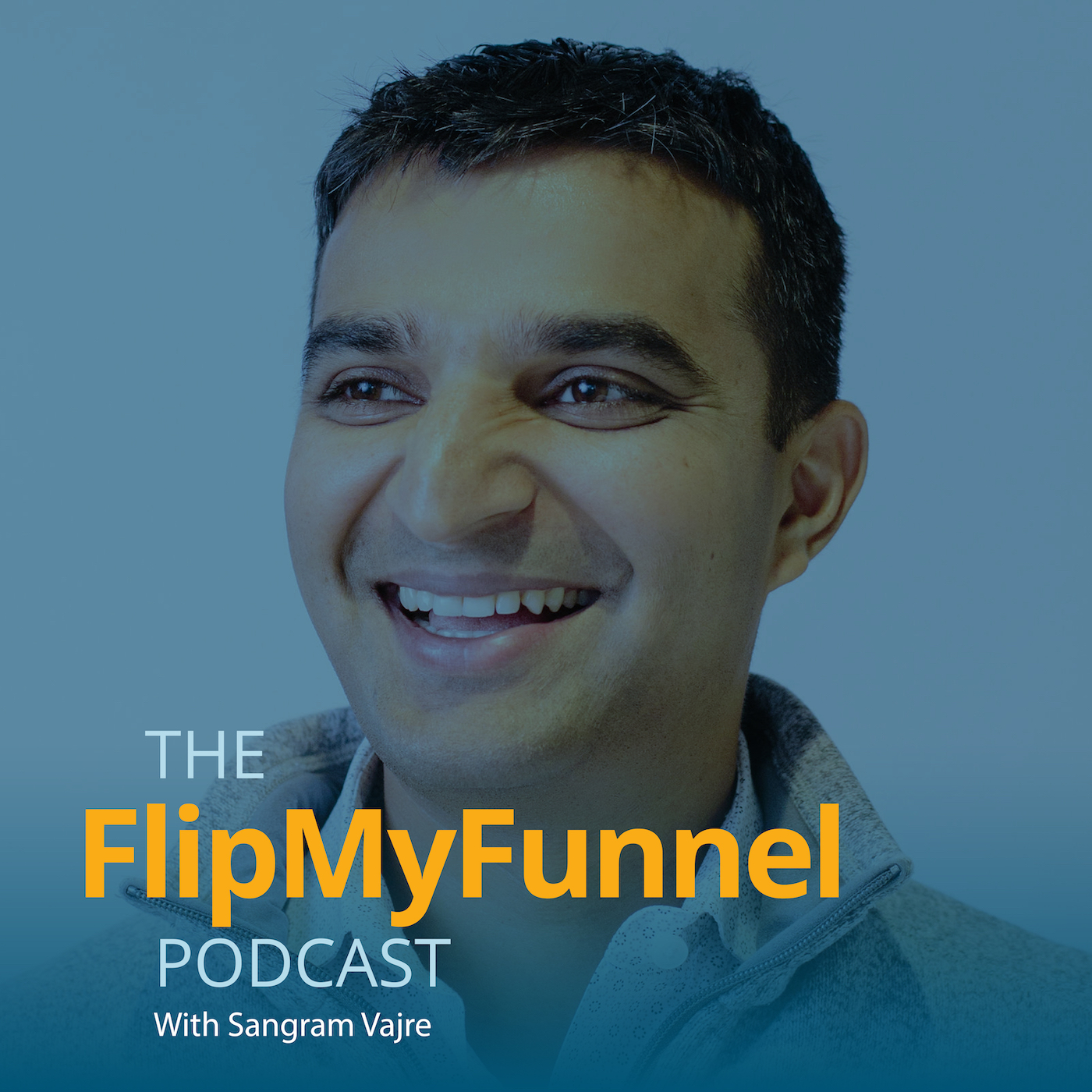 Episode 613  |  14:23 min
618. How To Enable Your Internal Teams to do ABM
Episode 613  |  14:23 min  |  05.28.2020
618. How To Enable Your Internal Teams to do ABM
This is a podcast episode titled, 618. How To Enable Your Internal Teams to do ABM. The summary for this episode is: <p><span style="font-weight: 400;">One of the big challenges that I get asked about all the time is, how do I enable my internal teams to do ABM?</span></p> <p><span style="font-weight: 400;">Well, I recently stumbled upon a couple of folks who are doing this really well. I thought it would be great to invite them on the show to talk about this topic. So, on our most recent episode of the #</span><a href= "https://itunes.apple.com/ph/podcast/flipmyfunnel-podcast/id1155097337?mt=2"><span style="font-weight: 400;">FlipMyFunnel</span></a> <span style="font-weight: 400;">podcast, I interviewed</span> <a href="https://www.linkedin.com/in/jordanfanelli/"><span style= "font-weight: 400;">Jordan Fanelli</span></a> <span style= "font-weight: 400;">and</span> <a href= "https://www.linkedin.com/in/cassandra-sperber-81003369/"><span style="font-weight: 400;"> Cassie Sperber</span></a><span style="font-weight: 400;">, the enablement experts. Jordan and Cassie are both Account Based Marketing Associate at</span> <a href= "https://www.icims.com/"><span style= "font-weight: 400;">iCIMS</span></a><span style= "font-weight: 400;">. </span></p> <p><span style="font-weight: 400;">In this episode, you'll learn about their experience with enablement — what's worked well and how they've overcome common roadblocks to success. </span></p> <p><span style="font-weight: 400;">----------</span></p> <p class="p1">Join me for weekly special LinkedInLive sessions where I interview your favorite guests like Pat Lencioni, Seth Godin, Whitney Johnson, and Kim Scott — LIVE.</p> <p class="p1">Here's the one-click invite: <a href= "https://evt.mx/mSGV4Ka8"><span class= "s1">https://evt.mx/mSGV4Ka8</span></a></p>
One of the big challenges that I get asked about all the time is, how do I enable my internal teams to do ABM?
Well, I recently stumbled upon a couple of folks who are doing this really well. I thought it would be great to invite them on the show to talk about this topic. So, on our most recent episode of the #FlipMyFunnel podcast, I interviewed Jordan Fanelli and Cassie Sperber, the enablement experts. Jordan and Cassie are both Account Based Marketing Associate at iCIMS. 
In this episode, you'll learn about their experience with enablement — what's worked well and how they've overcome common roadblocks to success. 
----------
Join me for weekly special LinkedInLive sessions where I interview your favorite guests like Pat Lencioni, Seth Godin, Whitney Johnson, and Kim Scott — LIVE.
Here's the one-click invite: https://evt.mx/mSGV4Ka8