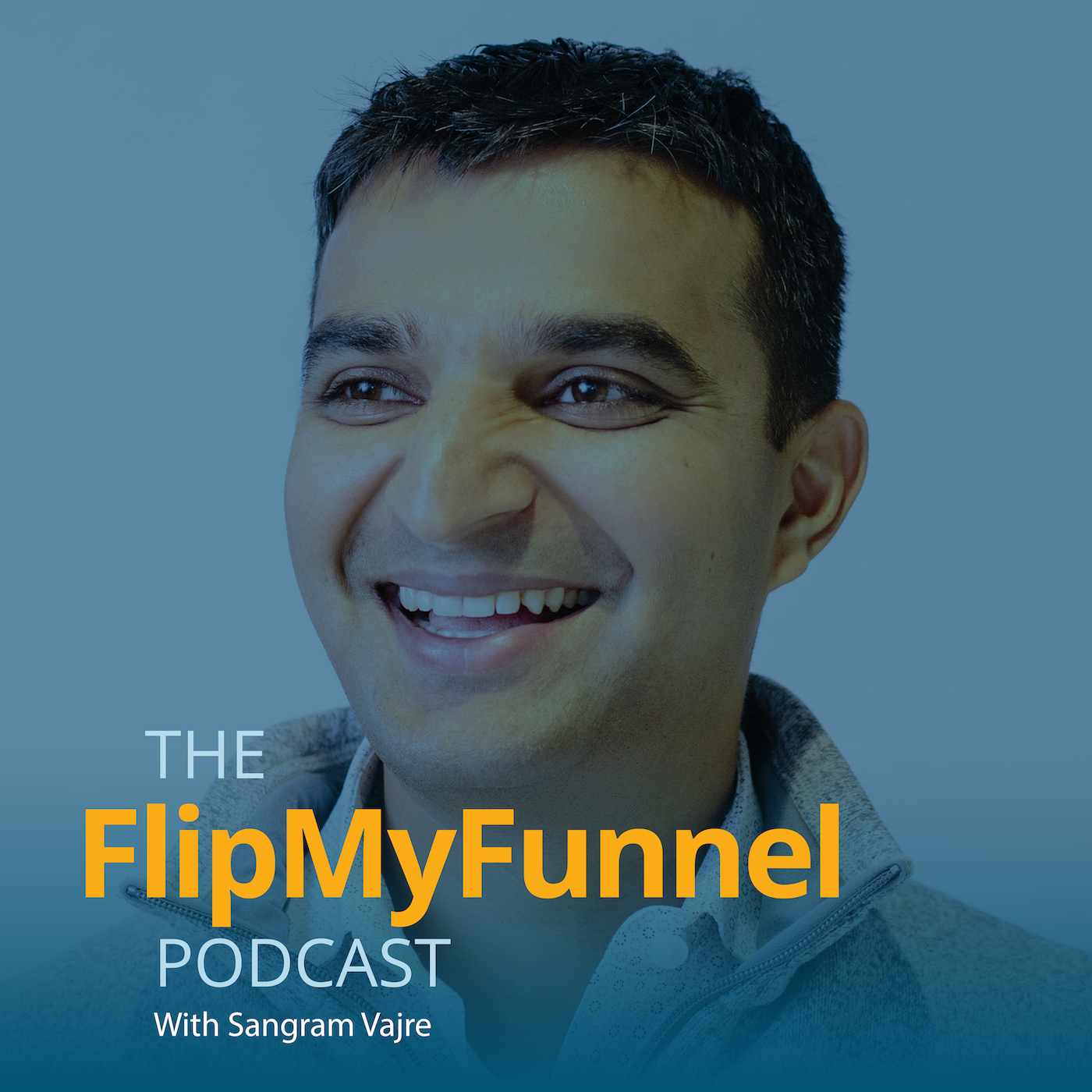 Episode 421  |  39:17 min
423: Pro Tips on Targeting the Right Accounts
Episode 421  |  39:17 min  |  08.27.2019
423: Pro Tips on Targeting the Right Accounts
This is a podcast episode titled, 423: Pro Tips on Targeting the Right Accounts. The summary for this episode is: <p><span style="font-weight: 400;">We talk a lot about the ideology of ABM on the #FlipMyFunnel podcast.</span></p> <p><span style="font-weight: 400;">What we don't always touch on is the methodology.</span></p> <p><span style="font-weight: 400;">How do you actually start targeting accounts? Better yet, how do you start targeting the</span> <em><span style="font-weight: 400;">right</span></em> <span style="font-weight: 400;">accounts?</span></p> <p><span style="font-weight: 400;">We get the pleasure to sit down with three B2B industry titans as they reveal their proven methods of targeting the right accounts:</span></p> <ul> <li style="font-weight: 400;"><a href= "https://www.linkedin.com/in/hermi-ruiz-51b05591/"><span style= "font-weight: 400;">Hermi Ruiz</span></a><span style= "font-weight: 400;">, Account-Based Marketing Manager at</span> <a href="https://www.snowflake.com/"><span style= "font-weight: 400;">Snowflake</span></a></li> <li style="font-weight: 400;"><a href= "https://www.linkedin.com/in/derektslayton/"><span style= "font-weight: 400;">Derek Slayton</span></a><span style= "font-weight: 400;">, CMO at</span> <a href= "https://terminus.com/"><span style= "font-weight: 400;">Terminus</span></a></li> <li style="font-weight: 400;"><a href= "https://www.linkedin.com/in/danielenglebretson/"><span style= "font-weight: 400;">Daniel Englebretson</span></a><span style= "font-weight: 400;">, Director of Integrated Marketing at</span> <a href="https://phononic.com/"><span style= "font-weight: 400;">Phononic</span></a></li> </ul> <p><span style="font-weight: 400;">In this episode, we cover search intent analysis, testing new account groups, and more.</span></p> <p>Call me crazy but here's what I am doing - Text ABMisB2B to 33777 to receive a copy of <a href= "https://www.amazon.com/Abm-Is-B2B/dp/194085895X">Sangram's newest book</a>. This is gift to YOU as a listener for a limited time! All I ask is for a review of the book on Amazon when you are done reading. Deal?</p>
We talk a lot about the ideology of ABM on the #FlipMyFunnel podcast.
What we don't always touch on is the methodology.
How do you actually start targeting accounts? Better yet, how do you start targeting the right accounts?
We get the pleasure to sit down with three B2B industry titans as they reveal their proven methods of targeting the right accounts:
In this episode, we cover search intent analysis, testing new account groups, and more.
Call me crazy but here's what I am doing - Text ABMisB2B to 33777 to receive a copy of Sangram's newest book. This is gift to YOU as a listener for a limited time! All I ask is for a review of the book on Amazon when you are done reading. Deal?