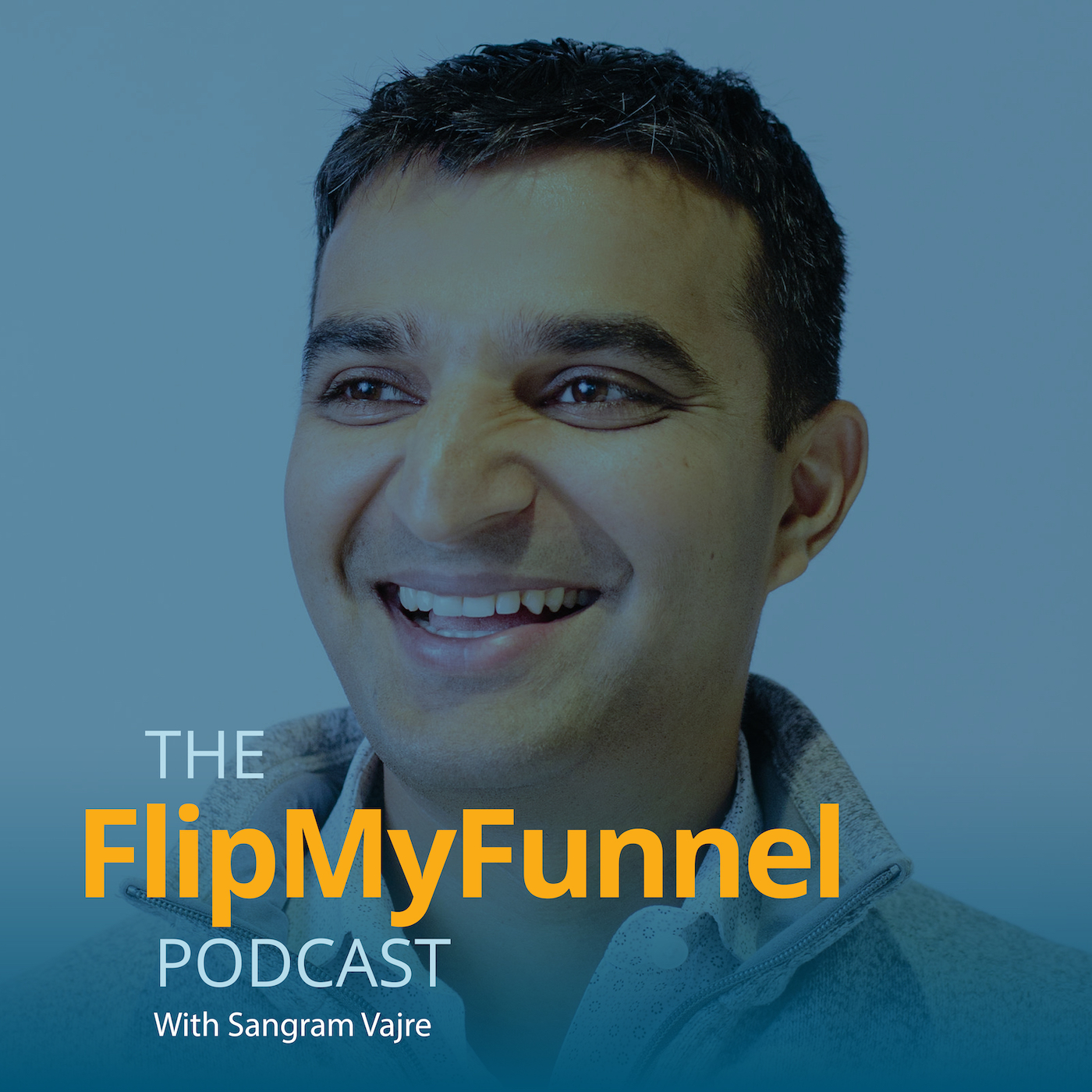 Episode 546  |  21:48 min
550. Why Great Leaders Serve Others First with Patrick Lencioni
Episode 546  |  21:48 min  |  02.24.2020
550. Why Great Leaders Serve Others First with Patrick Lencioni
This is a podcast episode titled, 550. Why Great Leaders Serve Others First with Patrick Lencioni. The summary for this episode is: <p><span style="font-weight: 400;">What does being a leader really mean? </span></p> <p><span style="font-weight: 400;">Is it the title? Is it the responsibilities? Is it the number of people you're in charge of?</span></p> <p><span style="font-weight: 400;">Determining your definition of a leader could help you serve people better and, ultimately, make a bigger impact.</span></p> <p><span style="font-weight: 400;">In this episode of #FMF, I catch up with my good friend</span> <a href= "https://www.linkedin.com/in/patrick-lencioni-orghealth/"><span style="font-weight: 400;"> Patrick Lencioni</span></a><span style="font-weight: 400;">. Patrick is the founder and president of</span> <a href= "https://www.tablegroup.com/"><span style="font-weight: 400;">The Table Group</span></a><span style="font-weight: 400;">, a firm dedicated to helping leaders improve their organizations' health.</span></p> <p><span style="font-weight: 400;">He's also the author of numerous books including</span> <a href= "https://www.amazon.com/gp/product/B006960LQW/ref=dbs_a_def_rwt_hsch_vapi_tkin_p1_i0"> <em><span style="font-weight: 400;">The Five Dysfunctions of a Team</span></em></a><span style="font-weight: 400;">,</span> <a href= "https://www.amazon.com/gp/product/B01B6AEJJ0/ref=dbs_a_def_rwt_hsch_vapi_tkin_p1_i2"> <em><span style="font-weight: 400;">The Ideal Team Player</span></em></a><span style="font-weight: 400;">, and the forthcoming</span> <a href= "https://www.amazon.com/Motive-Leaders-Abdicate-Important-Responsibilities/dp/1119600456"> <em><span style="font-weight: 400;">The Motive</span></em></a><span style= "font-weight: 400;">. </span></p> <p><span style="font-weight: 400;">Here's what we're unpacking today:</span></p> <ul> <li style="font-weight: 400;"><span style= "font-weight: 400;">Defining what a leader is and why it matters</span></li> <li style="font-weight: 400;"><span style= "font-weight: 400;">Seeing your job as a verb instead of a noun</span></li> <li style="font-weight: 400;"><span style="font-weight: 400;">Why doing the difficult things sets a leader above the rest</span></li> </ul> <p><em><span style="font-weight: 400;">To listen to this episode and more like it, you can subscribe to #FlipMyFunnel on</span></em> <a href= "https://podcasts.apple.com/us/podcast/flipmyfunnel-podcast/id1155097337?mt=2"> <em><span style="font-weight: 400;">Apple Podcasts</span></em></a> <em><span style="font-weight: 400;">or</span></em> <a href= "https://flipmyfunnel.com/podcast/"><em><span style= "font-weight: 400;">tune in on our website</span></em></a><em><span style= "font-weight: 400;">.</span></em></p> <p><em><span style="font-weight: 400;">--------</span></em></p> <p class="p1">Join Sangram's "<a href= "https://www.linkedin.com/pulse/how-focus-most-important-work-your-life-hint-first-90-sangram-vajre/"><span class="s1">Becoming Intentional</span></a>" newsletter for a 1 min read on how to lead professionally, grow personally, and live fully. Only available on LinkedIn.</p>
What does being a leader really mean? 
Is it the title? Is it the responsibilities? Is it the number of people you're in charge of?
Determining your definition of a leader could help you serve people better and, ultimately, make a bigger impact.
In this episode of #FMF, I catch up with my good friend Patrick Lencioni. Patrick is the founder and president of The Table Group, a firm dedicated to helping leaders improve their organizations' health.
He's also the author of numerous books including The Five Dysfunctions of a Team, The Ideal Team Player, and the forthcoming The Motive. 
Here's what we're unpacking today:
Defining what a leader is and why it matters

Seeing your job as a verb instead of a noun

Why doing the difficult things sets a leader above the rest
To listen to this episode and more like it, you can subscribe to #FlipMyFunnel on Apple Podcasts or tune in on our website.
--------
Join Sangram's "Becoming Intentional" newsletter for a 1 min read on how to lead professionally, grow personally, and live fully. Only available on LinkedIn.