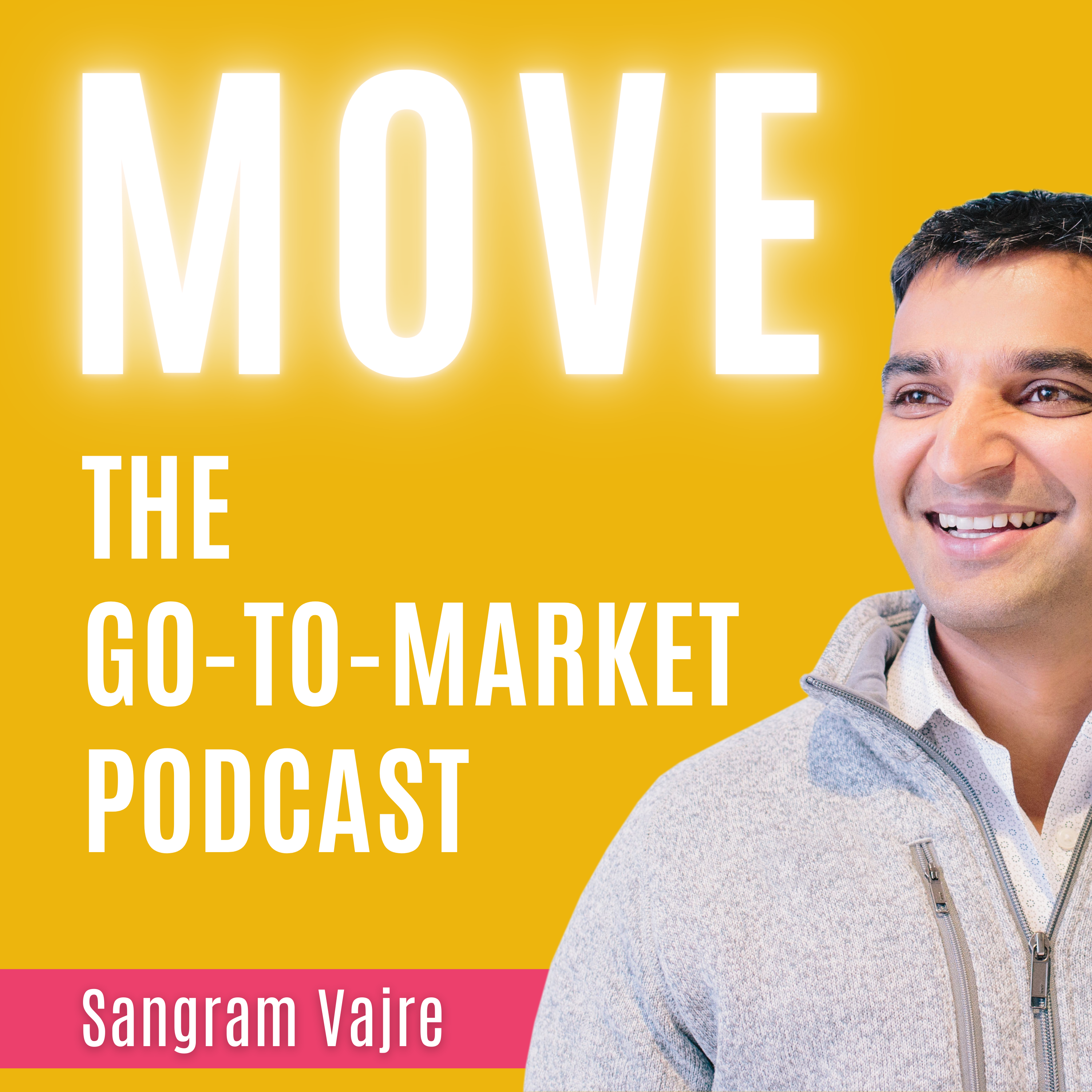 Episode 960  |  21:29 min
960: Valuing People Over Product in Buyer Relationships
Episode 960  |  21:29 min  |  10.07.2021
960: Valuing People Over Product in Buyer Relationships
This is a podcast episode titled, 960: Valuing People Over Product in Buyer Relationships. The summary for this episode is: <p>Selling a product to a buyer in today's market can be difficult with so many competitors offering similar solutions. The tendency is to differentiate yourself by providing detailed product messaging, but this isn't always the case.</p><p><br></p><p>In this episode of our Takeover series, we hear an episode from <a href="https://emissary.io/" rel="noopener noreferrer" target="_blank">Emisary's</a> "ABM Mythbusting Series".</p><p><br></p><p>Bernard Brower, Former VP IT North American Consumer Group, Global R&amp;D - J&amp;J, discusses what a buyer is really looking for and how to foster future sales.&nbsp;</p><p><br></p><p>Bernard covers:</p><p><br></p><ul><li>Missing the mark with product messaging</li><li>Tipping the scale with similar products</li><li>How a marketer stays top of mind</li><li>What to look for in a product pilot&nbsp;</li></ul><p><br></p><p><em>This is a #FlipMyFunnel podcast. Check us out </em><a href="https://itunes.apple.com/us/podcast/156-how-to-break-out-sales-obscurity-by-leveraging/id1155097337?i=1000417280289&amp;mt=2" rel="noopener noreferrer" target="_blank"><em>on Apple Podcasts</em></a><em>, </em><a href="https://open.spotify.com/show/6eUjrycMz5QTHHW6nee2Ao" rel="noopener noreferrer" target="_blank"><em>Spotify</em></a><em>, or </em><a href="https://flipmyfunnel.com/podcast/" rel="noopener noreferrer" target="_blank"><em>here</em></a><em>.</em></p><p><em>Listening on a desktop &amp; can't see the links? Just search for Flip My Funnel in your favorite podcast player.</em></p>
Selling a product to a buyer in today's market can be difficult with so many competitors offering similar solutions. The tendency is to differentiate yourself by providing detailed product messaging, but this isn't always the case.
In this episode of our Takeover series, we hear an episode from Emisary's "ABM Mythbusting Series".
Bernard Brower, Former VP IT North American Consumer Group, Global R&D - J&J, discusses what a buyer is really looking for and how to foster future sales. 
Bernard covers:
Missing the mark with product messaging
Tipping the scale with similar products
How a marketer stays top of mind
What to look for in a product pilot 
This is a #FlipMyFunnel podcast. Check us out on Apple Podcasts, Spotify, or here.
Listening on a desktop & can't see the links? Just search for Flip My Funnel in your favorite podcast player.