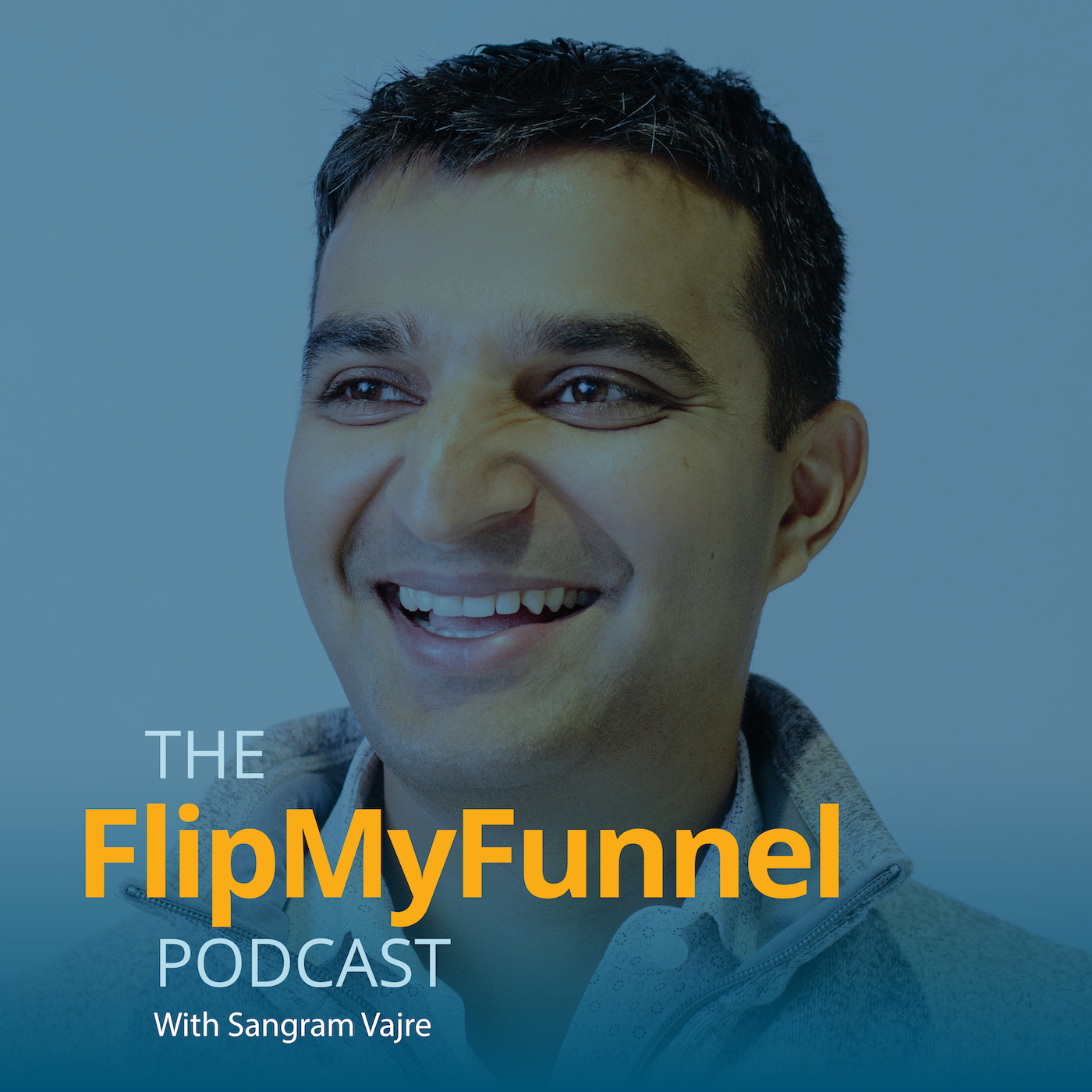 Episode 531  |  32:39 min
535. How to Be an Effective CMO
Episode 531  |  32:39 min  |  02.03.2020
535. How to Be an Effective CMO
This is a podcast episode titled, 535. How to Be an Effective CMO. The summary for this episode is: <p><span style="font-weight: 400;">How to be a good CMO: Think like a CFO. Act like a CRO. Talk like a CMO.</span></p> <p><span style="font-weight: 400;">Of course, there's a little more to it than that. But you get the picture.</span></p> <p><span style="font-weight: 400;">In this episode of #FMF, I catch up with the CMO at</span> <a href= "http://www.blackbox-consulting.com/who-we-are"><span style= "font-weight: 400;">BlackBox Consulting & Advisory</span></a><span style="font-weight: 400;">,</span> <a href="https://www.linkedin.com/in/denmarkfrancisco/"><span style="font-weight: 400;"> Denmark Fransisco</span></a><span style="font-weight: 400;">. We discuss the key attributes any prolific CMO needs in their toolbelt.</span></p> <p><span style="font-weight: 400;">Here's what we're unpacking today:</span></p> <ul> <li style="font-weight: 400;"><span style="font-weight: 400;">What keeps effective CMOs up at night.</span></li> <li style="font-weight: 400;"><span style="font-weight: 400;">How and why to manage your team according to KPIs.</span></li> <li style="font-weight: 400;"><span style="font-weight: 400;">Key ABM findings for CMOs to consider.</span></li> </ul> <p><em><span style="font-weight: 400;">To listen to this episode and more like it, you can subscribe to #FlipMyFunnel on</span></em> <a href= "https://podcasts.apple.com/us/podcast/flipmyfunnel-podcast/id1155097337?mt=2"> <em><span style="font-weight: 400;">Apple Podcasts</span></em></a> <em><span style="font-weight: 400;">or</span></em> <a href= "https://flipmyfunnel.com/podcast/"><em><span style= "font-weight: 400;">tune in on our website</span></em></a><em><span style= "font-weight: 400;">.</span></em></p> <p>-----</p> <p class="p1">Join Sangram's "<a href= "https://www.linkedin.com/pulse/how-focus-most-important-work-your-life-hint-first-90-sangram-vajre/"><span class="s1">Becoming Intentional</span></a>" newsletter for  1 min read on how to lead professionally, grow personally, and live fully. Only available on LinkedIn.</p>
How to be a good CMO: Think like a CFO. Act like a CRO. Talk like a CMO.
Of course, there's a little more to it than that. But you get the picture.
In this episode of #FMF, I catch up with the CMO at BlackBox Consulting & Advisory, Denmark Fransisco. We discuss the key attributes any prolific CMO needs in their toolbelt.
Here's what we're unpacking today:
What keeps effective CMOs up at night.

How and why to manage your team according to KPIs.

Key ABM findings for CMOs to consider.
To listen to this episode and more like it, you can subscribe to #FlipMyFunnel on Apple Podcasts or tune in on our website.
-----
Join Sangram's "Becoming Intentional" newsletter for  1 min read on how to lead professionally, grow personally, and live fully. Only available on LinkedIn.