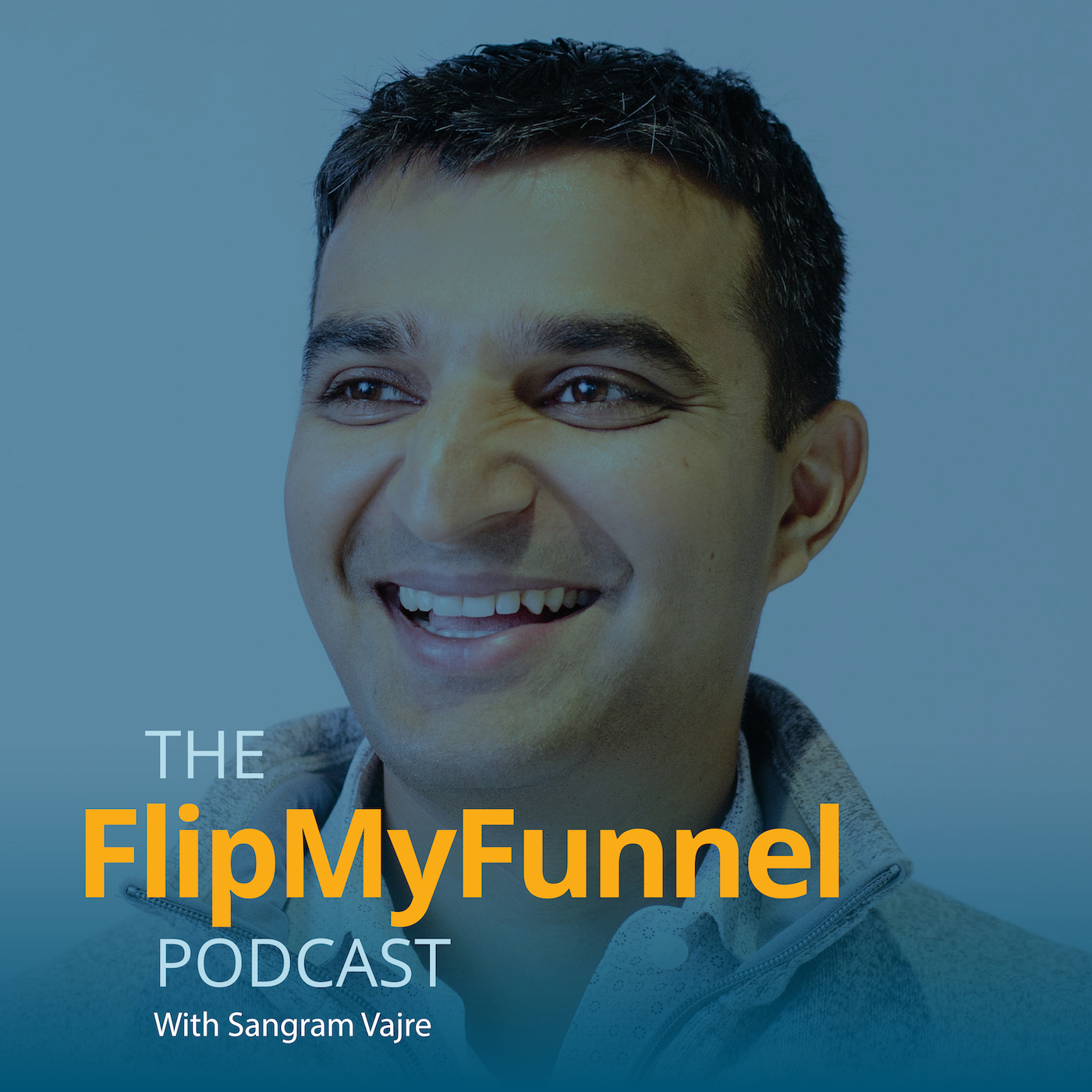 Episode 304  |  33:09 min
306: How to Understand Branding w/ David Brier
Episode 304  |  33:09 min  |  08.27.2019
306: How to Understand Branding w/ David Brier
This is a podcast episode titled, 306: How to Understand Branding w/ David Brier. The summary for this episode is: <p><span style="font-weight: 400;">Welcome to another episode of the</span> <a href="https://flipmyfunnel.com/podcast/"><span style= "font-weight: 400;">#FlipMyFunnel podcast</span></a><span style= "font-weight: 400;">. Today, we sit down with author and speaker</span> <a href= "https://www.linkedin.com/in/davidbrier"><span style= "font-weight: 400;">David Brier</span></a><span style= "font-weight: 400;">.</span></p> <p><span style="font-weight: 400;">David is an expert on branding, and he wrote a best-selling book entitled</span> <a href= "https://www.amazon.com/Brand-Intervention-Steps-Transform-Have/dp/0999529706"> <span style="font-weight: 400;">Brand Intervention</span></a><span style="font-weight: 400;">, which talks about 33 steps to transform the brand you have into the brand you need.</span></p> <p><span style="font-weight: 400;">As marketers, we all have these thoughts around branding, such as "Why is this brand trying that method? Is it working?" Or, "Why exactly is that brand better?" But most of us don't take the time to really understand it.</span></p> <p><span style="font-weight: 400;">David takes the time.</span></p> <p><span style="font-weight: 400;">Besides branding, we're also going to jump into Alexa, because David's one of the very few people who's been putting a lot of content on Alexa.</span></p> <div>Gain access to David's FREE eBook "The Lucky Brand" endorsed by <em><strong>INC magazine</strong></em> <a href= "https://www.risingabovethenoise.com/download/the-lucky-brand-ebook-from-david-brier/">here</a>. </div> <div> </div> <div> </div>
Welcome to another episode of the #FlipMyFunnel podcast. Today, we sit down with author and speaker David Brier.
David is an expert on branding, and he wrote a best-selling book entitled Brand Intervention, which talks about 33 steps to transform the brand you have into the brand you need.
As marketers, we all have these thoughts around branding, such as "Why is this brand trying that method? Is it working?" Or, "Why exactly is that brand better?" But most of us don't take the time to really understand it.
David takes the time.
Besides branding, we're also going to jump into Alexa, because David's one of the very few people who's been putting a lot of content on Alexa.
Gain access to David's FREE eBook "The Lucky Brand" endorsed by 
INC magazine
here
.