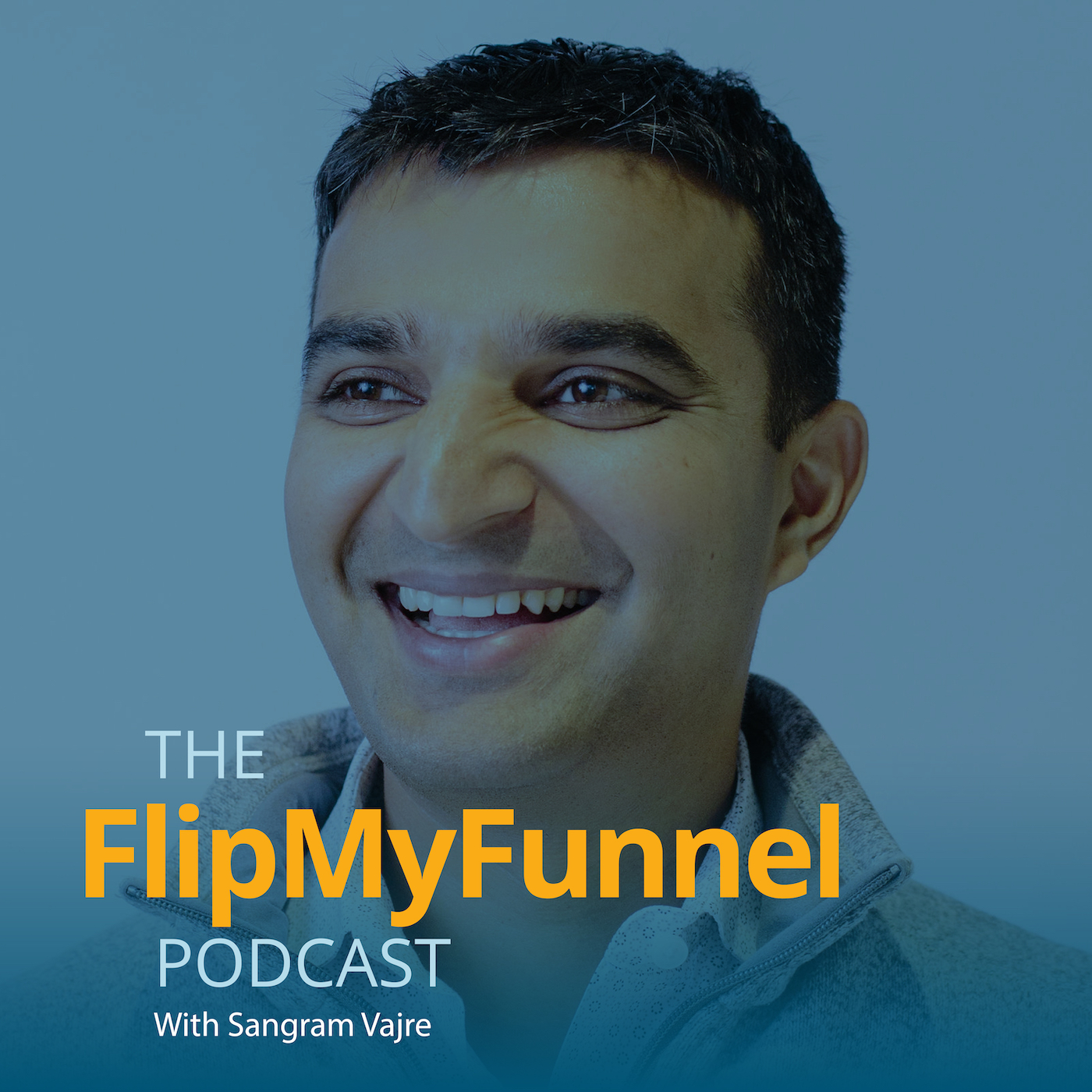 Episode 559  |  34:36 min
563. How Phononic Used Terminus To Reap Huge ABM Success
Episode 559  |  34:36 min  |  03.12.2020
563. How Phononic Used Terminus To Reap Huge ABM Success
This is a podcast episode titled, 563. How Phononic Used Terminus To Reap Huge ABM Success. The summary for this episode is: <p>For today's episode of the Flip My Funnel podcast, we spoke with Daniel Englebretson, Director of Integrated Marketing at Phononic.</p> <p>In this show, Daniel and I talked about how Phononic used Terminus to reap ABM success.</p> <p><strong>Here's what we're unpacking today:</strong></p> <ul> <li>Can Your Demand Generation Be Too Successful?</li> <li>Account Based Marketing Proves Its Worth</li> <li>How They Did It</li> <li>Blogging Strategy Changed</li> <li>Selling the Sales Department on ABM</li> <li>Keeping It Fresh</li> <li>Too Much Success</li> </ul> <p>---------</p> <p class="p1">Join Sangram's "<a href= "https://www.linkedin.com/pulse/how-focus-most-important-work-your-life-hint-first-90-sangram-vajre/"><span class="s1">Becoming Intentional</span></a>" newsletter for a 1 min read on how to lead professionally, grow personally, and live fully. Only available on LinkedIn. </p>
For today's episode of the Flip My Funnel podcast, we spoke with Daniel Englebretson, Director of Integrated Marketing at Phononic.
In this show, Daniel and I talked about how Phononic used Terminus to reap ABM success.
Here's what we're unpacking today:
Can Your Demand Generation Be Too Successful?
Account Based Marketing Proves Its Worth
How They Did It
Blogging Strategy Changed
Selling the Sales Department on ABM
Keeping It Fresh
Too Much Success
---------
Join Sangram's "Becoming Intentional" newsletter for a 1 min read on how to lead professionally, grow personally, and live fully. Only available on LinkedIn.