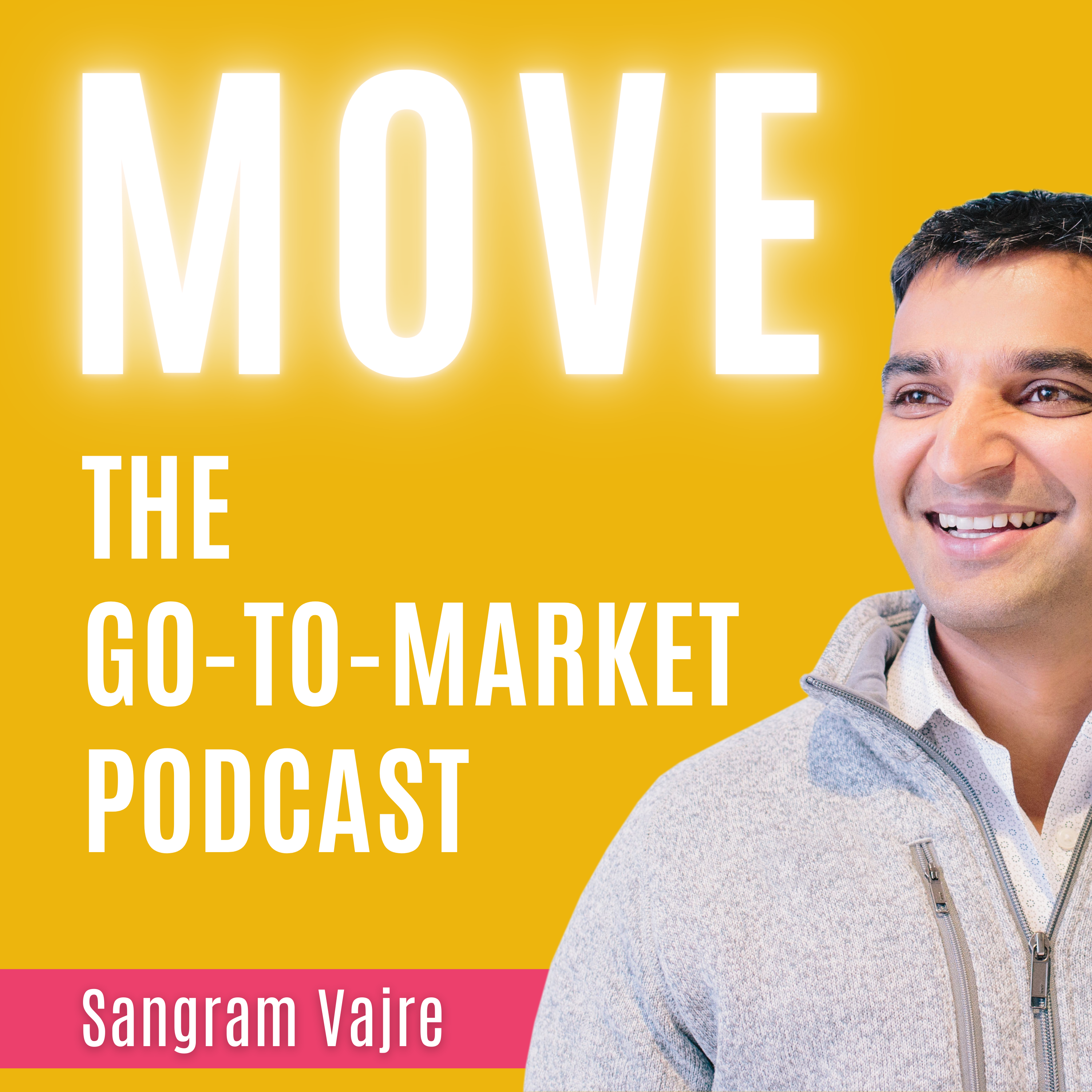 Episode 978  |  26:47 min
978: How To Pick Better Customers Without Leads
Episode 978  |  26:47 min  |  11.02.2021
978: How To Pick Better Customers Without Leads
This is a podcast episode titled, 978: How To Pick Better Customers Without Leads. The summary for this episode is: <p>A former CEO of our guest once said, "Get me as many leads as you can; I'll let the sales team figure it out."</p><p><br></p><p>But what if those leads are mostly not interested? Time and resources could've been saved following up on smaller, more precise audiences instead. So, what led to this obsession with leads and why is it time for us to let go?&nbsp;</p><p><br></p><p><a href="https://www.linkedin.com/in/justindkeller/" rel="noopener noreferrer" target="_blank">Justin Keller</a>, VP of marketing at <a href="https://www.linkedin.com/company/terminus-account-based-marketing/" rel="noopener noreferrer" target="_blank">Terminus</a>, discusses how to throw out lead generation in favor of ABM strategies.&nbsp;</p><p><br></p><p>Justin covers:</p><p><br></p><ul><li>Understanding leads and their place in the sales journey&nbsp;</li><li>Coordination &amp; cooperation w/ sales, marketing, and customer success</li><li>Optimizing for pipeline acceleration</li></ul><p><br></p><p><em>This is a #FlipMyFunnel podcast. Check us out </em><a href="https://itunes.apple.com/us/podcast/156-how-to-break-out-sales-obscurity-by-leveraging/id1155097337?i=1000417280289&amp;mt=2" rel="noopener noreferrer" target="_blank"><em>on Apple Podcasts</em></a><em>, </em><a href="https://open.spotify.com/show/6eUjrycMz5QTHHW6nee2Ao" rel="noopener noreferrer" target="_blank"><em>Spotify</em></a><em>, or </em><a href="https://flipmyfunnel.com/podcast/" rel="noopener noreferrer" target="_blank"><em>here</em></a><em>.</em></p><p><em>Listening on a desktop &amp; can't see the links? Just search for Flip My Funnel in your favorite podcast player.</em></p><p><br></p><p><br></p>
A former CEO of our guest once said, "Get me as many leads as you can; I'll let the sales team figure it out."
But what if those leads are mostly not interested? Time and resources could've been saved following up on smaller, more precise audiences instead. So, what led to this obsession with leads and why is it time for us to let go? 
Justin Keller, VP of marketing at Terminus, discusses how to throw out lead generation in favor of ABM strategies. 
Justin covers:
Understanding leads and their place in the sales journey 
Coordination & cooperation w/ sales, marketing, and customer success
Optimizing for pipeline acceleration
This is a #FlipMyFunnel podcast. Check us out on Apple Podcasts, Spotify, or here.
Listening on a desktop & can't see the links? Just search for Flip My Funnel in your favorite podcast player.