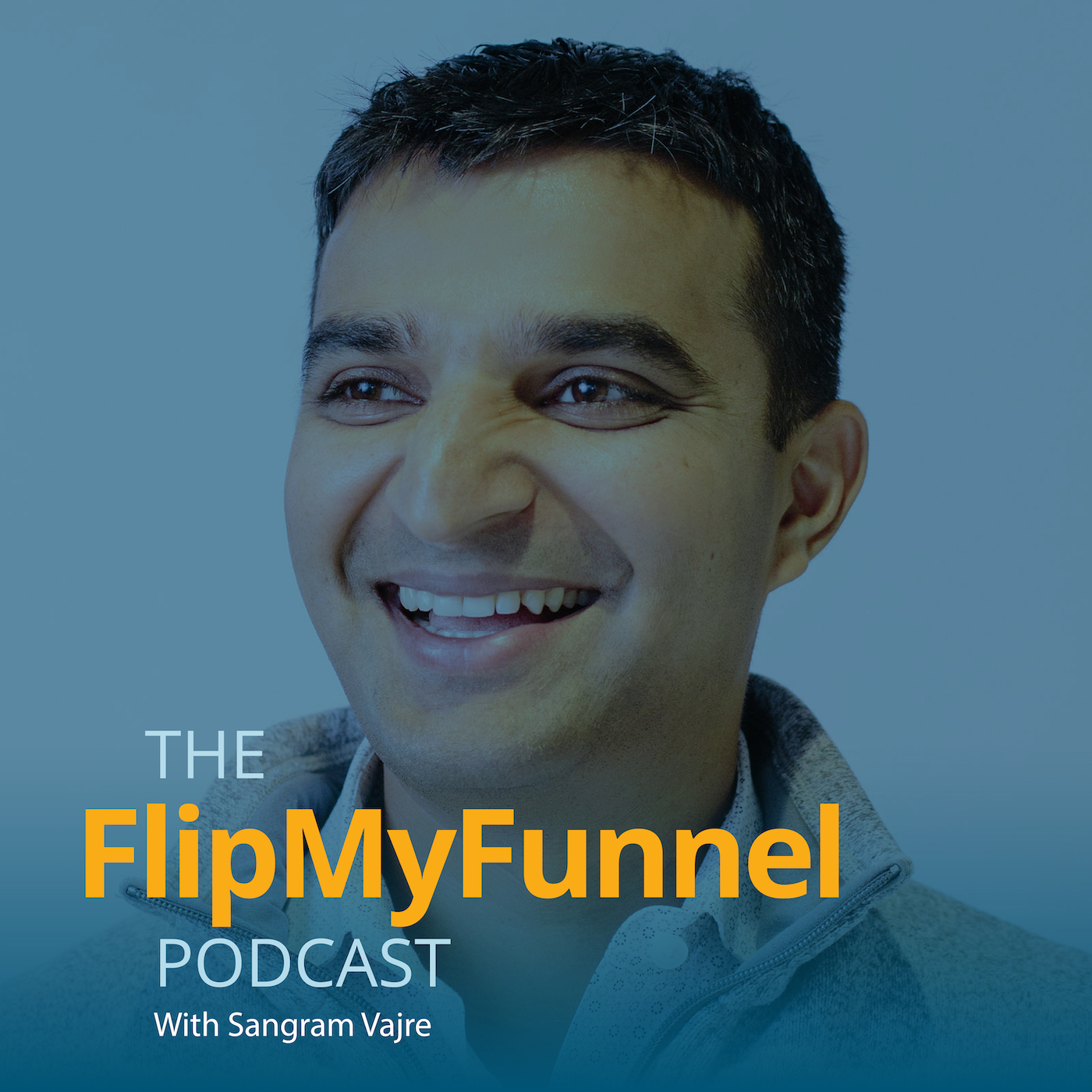 Episode 227  |  25:25 min
227: How Your Business and Brand Become the Most Trusted Voice w/ Marcus Sheridan
Episode 227  |  25:25 min  |  08.27.2019
227: How Your Business and Brand Become the Most Trusted Voice w/ Marcus Sheridan
This is a podcast episode titled, 227: How Your Business and Brand Become the Most Trusted Voice w/ Marcus Sheridan. The summary for this episode is: <p><span style="font-weight: 400;">Sales teams make more money than marketers for one crazy simple reason: They speak the same language as the business owners.</span></p> <p><span style="font-weight: 400;">Marketers are great at describing their value in marketing terms, such as positioning, value prop, and image. Meanwhile, the entire sales team shrugs their shoulders and says things like "driving revenue" and "ROI." This sales language is the same bottom-line language of the CFO & CEO.</span></p> <p><a href="https://www.linkedin.com/in/marcussheridan" target= "_blank" rel="noopener"><span style= "font-weight: 400;">Marcus</span></a> <span style= "font-weight: 400;">thinks it's time marketers made some communication changes, and started communicating effectively within our organizations, and to our customers.</span></p> <p><span style="font-weight: 400;">You've probably heard of Marcus Sheridan. Besides being featured in numerous magazines, blogs, and conferences, he turned a drowning pool company into a million-dollar business, founded 3 successful companies, and authored</span> <a href= "https://www.amazon.com/They-Ask-You-Answer-Revolutionary/dp/1119312973" target="_blank" rel="noopener"><span style="font-weight: 400;">They Ask, You Answer</span></a><span style="font-weight: 400;">, Mashable's #1 Marketing book for 2017.</span></p> <p><span style="font-weight: 400;">Oh, and in his spare time, Marcus is a keynote speaker, which is how I got to know him. He ran as fast as he could, but I caught up to him for our</span> <a href= "https://apple.co/2JljSJG" target="_blank" rel= "noopener"><span style="font-weight: 400;">#FlipMyFunnel podcast</span></a><span style="font-weight: 400;">.</span></p> <p><span style="font-weight: 400;">Check out what he had to say. (You'll see why I ran so fast.)</span></p>
Sales teams make more money than marketers for one crazy simple reason: They speak the same language as the business owners.
Marketers are great at describing their value in marketing terms, such as positioning, value prop, and image. Meanwhile, the entire sales team shrugs their shoulders and says things like "driving revenue" and "ROI." This sales language is the same bottom-line language of the CFO & CEO.
Marcus thinks it's time marketers made some communication changes, and started communicating effectively within our organizations, and to our customers.
You've probably heard of Marcus Sheridan. Besides being featured in numerous magazines, blogs, and conferences, he turned a drowning pool company into a million-dollar business, founded 3 successful companies, and authored They Ask, You Answer, Mashable's #1 Marketing book for 2017.
Oh, and in his spare time, Marcus is a keynote speaker, which is how I got to know him. He ran as fast as he could, but I caught up to him for our #FlipMyFunnel podcast.
Check out what he had to say. (You'll see why I ran so fast.)