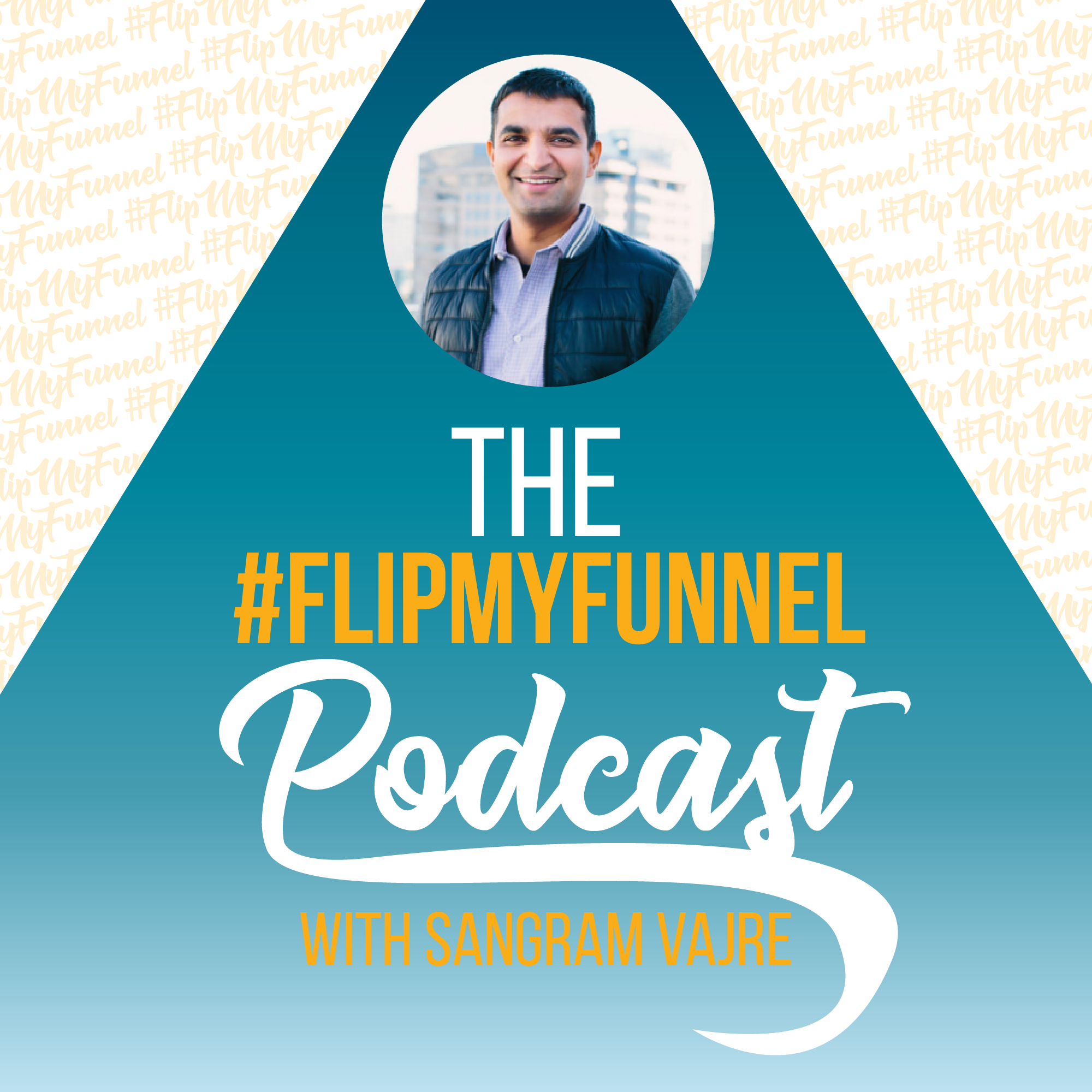 Episode 81  |  25:57 min
81: Fall Crazy in Love with Account-Based Social w/ Amelia Ibarra
Episode 81  |  25:57 min  |  08.27.2019
81: Fall Crazy in Love with Account-Based Social w/ Amelia Ibarra
This is a podcast episode titled, 81: Fall Crazy in Love with Account-Based Social w/ Amelia Ibarra. The summary for this episode is: <p><span style="font-weight: 400;">You've been sending customized emails from your sales team, and it's going great. Except for social media. How can you make account-based solutions for social media work for you?</span></p> <p><span style="font-weight: 400;">Amelia Ibarra, who at this time served as the social media and influencer manager for Everstring (now, Sr. Demand Gen Manager at SaaStr) gave #FlipMyFunnel four steps to fall in love with account-based solutions. Using these steps, Amelia moved her company from generic ad targeting to account-based management. In one month, that change resulted in a fivefold increase in Everstring's number of leads from Twitter.</span></p> <p><span style="font-weight: 400;">According to Amelia, account based social management is an added touchpoint to a campaign. </span></p> <p>Connect with Amelia on Twitter: @miadia</p> <p><span style="font-weight: 400;">Check out more sessions like Amelia's at the #FlipMyFunnel Conference on August 8th in Boston: <a href= "https://flipmyfunnel.com/2018-flipmyfunnel-conference/">https://flipmyfunnel.com/2018-flipmyfunnel-conference/</a></span></p> <p><span style="font-weight: 400;">(Use promo code PODCAST for a discount on tickets!)</span></p>
You've been sending customized emails from your sales team, and it's going great. Except for social media. How can you make account-based solutions for social media work for you?
Amelia Ibarra, who at this time served as the social media and influencer manager for Everstring (now, Sr. Demand Gen Manager at SaaStr) gave #FlipMyFunnel four steps to fall in love with account-based solutions. Using these steps, Amelia moved her company from generic ad targeting to account-based management. In one month, that change resulted in a fivefold increase in Everstring's number of leads from Twitter.
According to Amelia, account based social management is an added touchpoint to a campaign. 
Connect with Amelia on Twitter: @miadia
Check out more sessions like Amelia's at the #FlipMyFunnel Conference on August 8th in Boston: https://flipmyfunnel.com/2018-flipmyfunnel-conference/
(Use promo code PODCAST for a discount on tickets!)