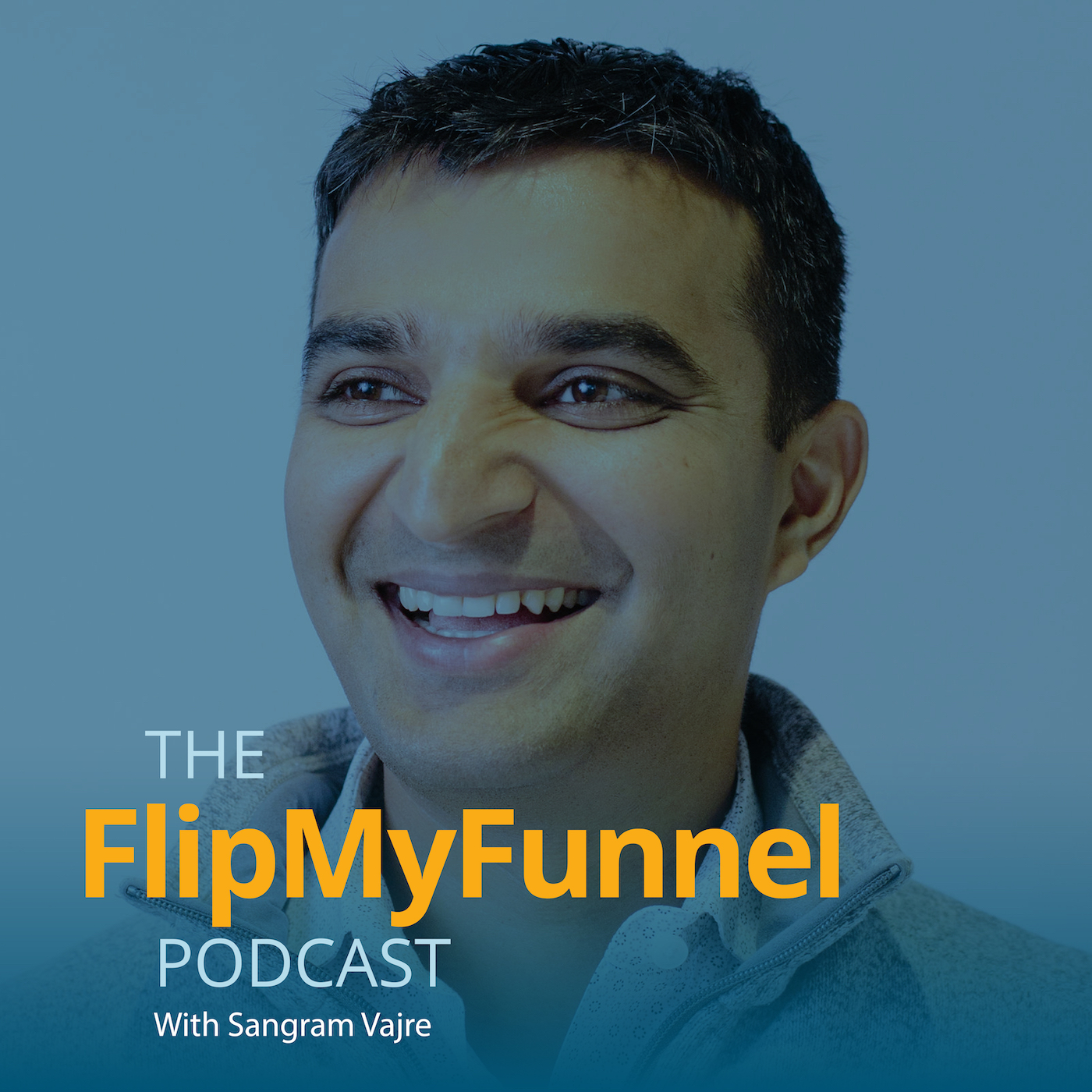 Episode 298  |  09:41 min
300: Sangram Answering Audience Questions
Episode 298  |  09:41 min  |  08.27.2019
300: Sangram Answering Audience Questions
This is a podcast episode titled, 300: Sangram Answering Audience Questions. The summary for this episode is: <p><span style="font-weight: 400;">In my 300th episode of the Flip My Funnel podcast, I'm answering questions. Here's a sample:</span></p> <ul> <li style="font-weight: 400;"><a href= "https://www.linkedin.com/in/sloudermilk"><span style= "font-weight: 400;">Steven Loudermilk</span></a> <span style= "font-weight: 400;">wants to start a podcast on real estate and asks how to do it.</span></li> <li style="font-weight: 400;"><span style="font-weight: 400;">Mike asks, "How effective has your podcast been as a channel for your content marketing plan?"</span></li> <li style="font-weight: 400;"><a href= "https://www.linkedin.com/in/stabler/"><span style= "font-weight: 400;">Salvador Stabler</span></a> <span style= "font-weight: 400;">asks, "What is a technology evangelist? How do you become one, measure it, and know you're on the right track?"</span></li> </ul> <p><span style="font-weight: 400;">To find my answers to these and other questions, listen to this episode.</span></p>
In my 300th episode of the Flip My Funnel podcast, I'm answering questions. Here's a sample:
Steven Loudermilk

wants to start a podcast on real estate and asks how to do it.

Mike asks, "How effective has your podcast been as a channel for your content marketing plan?"

Salvador Stabler

asks, "What is a technology evangelist? How do you become one, measure it, and know you're on the right track?"
To find my answers to these and other questions, listen to this episode.