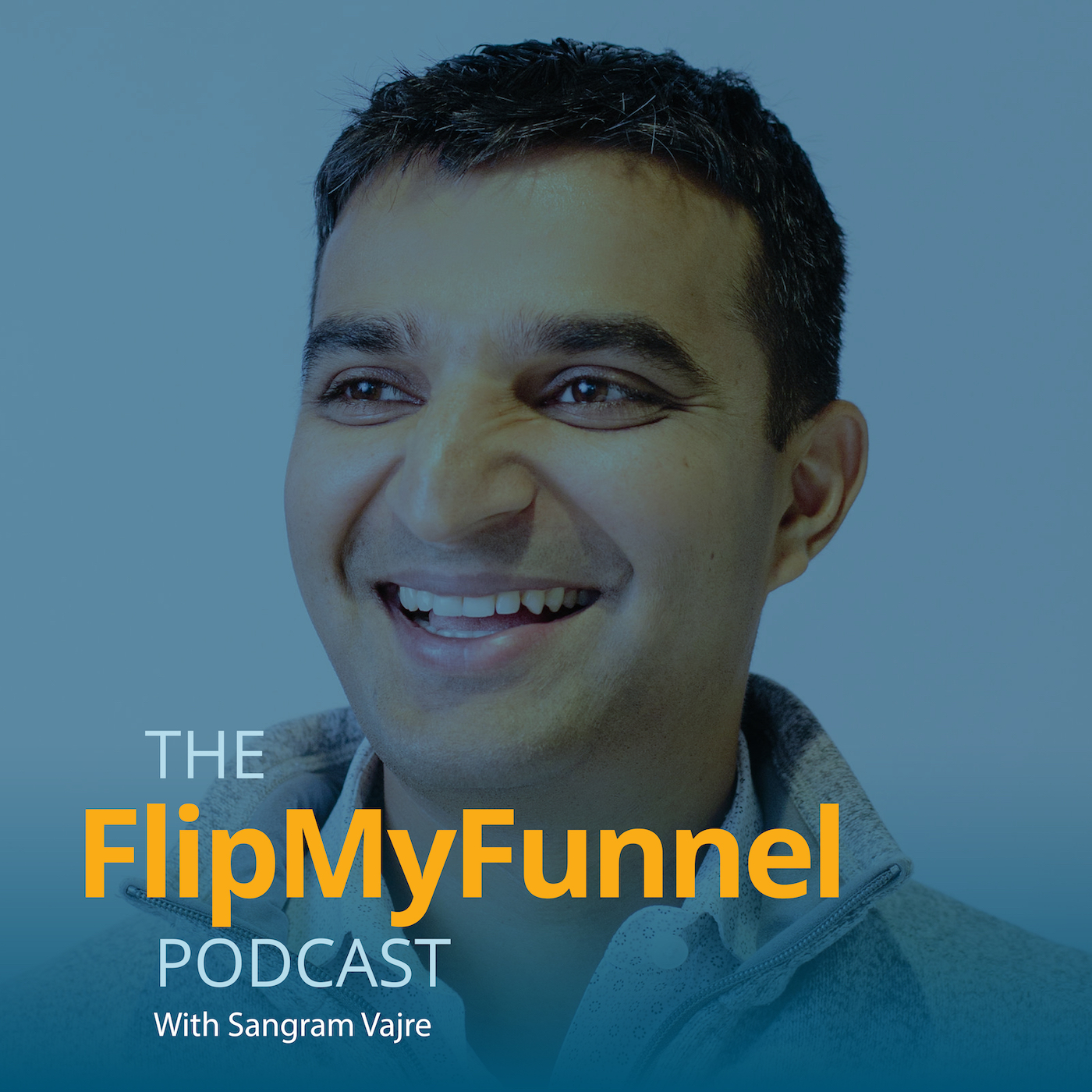 Episode 330  |  17:06 min
332: ABM for Humans: Relationship-Based Marketing w/ Justin Keller
Episode 330  |  17:06 min  |  08.27.2019
332: ABM for Humans: Relationship-Based Marketing w/ Justin Keller
This is a podcast episode titled, 332: ABM for Humans: Relationship-Based Marketing w/ Justin Keller. The summary for this episode is: <p><span style="font-weight: 400;">Marketing departments think in terms of accounts, not the humans in the target department of the target company.</span></p> <p><span style="font-weight: 400;">We need to start thinking about relationship-based marketing.</span></p> <p><br /> <span style="font-weight: 400;">That's why for the next three Tuesdays of the</span> <a href= "https://itunes.apple.com/us/podcast/flipmyfunnel-podcast/id1155097337?mt=2"> <span style="font-weight: 400;">Flip My Funnel</span></a> <span style="font-weight: 400;">podcast,</span> <a href= "https://www.linkedin.com/in/justindkeller/"><span style= "font-weight: 400;">Justin Keller</span></a><span style= "font-weight: 400;">,</span> <span style="font-weight: 400;">Vice President of Marketing at</span> <a href= "https://www.sigstr.com/"><span style= "font-weight: 400;">Sigstr</span></a><span style= "font-weight: 400;">. is taking over to talk about</span> <a href= "https://www.slideshare.net/Demandbase/abm-for-humans-how-personalization-builds-relationships-and-closes-deals"> <span style="font-weight: 400;">ABM for Humans</span></a><span style="font-weight: 400;">.</span></p>
Marketing departments think in terms of accounts, not the humans in the target department of the target company.
We need to start thinking about relationship-based marketing.

That's why for the next three Tuesdays of the Flip My Funnel podcast, Justin Keller, Vice President of Marketing at Sigstr. is taking over to talk about ABM for Humans.