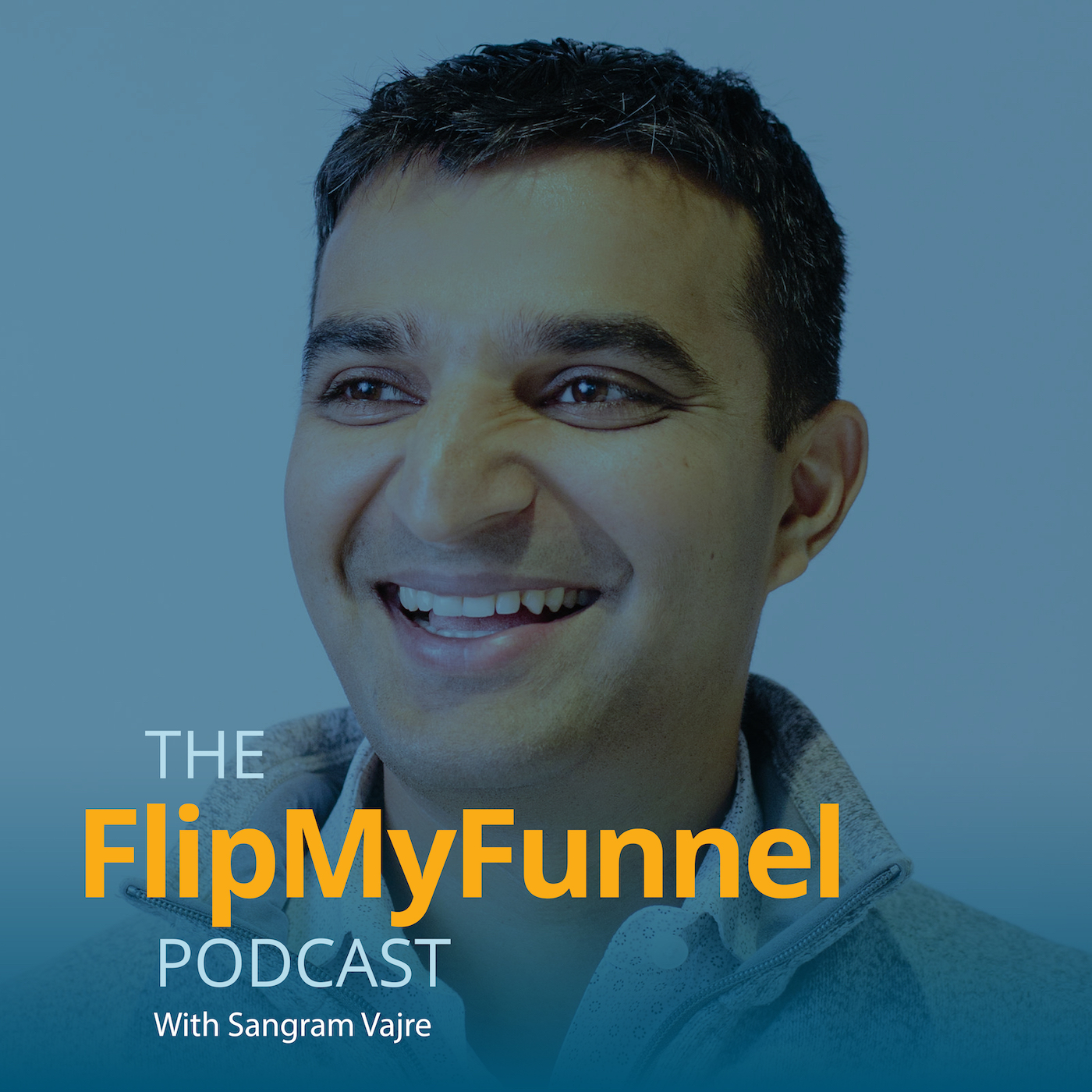 Episode 616  |  01:05:43 hours
621. Conversational Marketing's Human Advantage
Episode 616  |  01:05:43 hours  |  06.02.2020
621. Conversational Marketing's Human Advantage
This is a podcast episode titled, 621. Conversational Marketing's Human Advantage. The summary for this episode is: <p><span style="font-weight: 400; font-size: 12pt;">When you hear the words "conversational marketing," what comes to mind?</span></p> <p><span style="font-weight: 400; font-size: 12pt;">Do you embrace the idea of a chatbot to interact with visitors to your website, or does the idea turn you off in some way? </span></p> <p><span style="font-weight: 400; font-size: 12pt;">There is a lot of data in support of utilizing this new approach, and <span style= "font-size: 12pt;"><a href= "https://www.linkedin.com/in/maura-rivera-43b13414/,"><span style= "font-weight: 400;">Maura Rivera</span></a><span style= "font-weight: 400;">, VP of Marketing at</span> <a href= "https://www.linkedin.com/company/qualified-com/"><span style= "font-weight: 400;">Qualified.com</span></a></span> joins guest host <a href= "https://www.linkedin.com/in/caseycheshire/"><span style= "font-weight: 400;">Casey Cheshire</span></a> for an eye opening view on conversational marketing. </span></p> <p><span style="font-size: 12pt;"><span style= "font-weight: 400;">Maura Rivera spent some serious time knee deep in a few key roles at Salesforce, and her trajectory as an influential marketer just keeps on going. As the VP of Marketing at</span> <span style="font-weight: 400;">Qualified.com, Maura takes her know-how and process to the Conversational Marketing space. </span></span></p> <p><span style="font-weight: 400; font-size: 12pt;">What we talked about:</span></p> <ul> <li style="font-weight: 400;"><span style= "font-weight: 400; font-size: 12pt;">How Conversational Marketing works</span></li> <li style="font-weight: 400;"><span style= "font-weight: 400; font-size: 12pt;">"Sales people can't scale, but bots can't sell."</span></li> <li style="font-weight: 400;"><span style= "font-size: 12pt;"><span style= "font-weight: 400;">H</span><span style="font-weight: 400;">ow can you engage with targeted accounts when they come to your website?</span></span></li> <li style="font-weight: 400;"><span style= "font-weight: 400; font-size: 12pt;">The "5 Minute Rule"</span></li> </ul> <p><span style= "font-weight: 400; font-size: 12pt;">-----------</span></p> <p class="p1">Join me for weekly special LinkedInLive sessions where I interview your favorite guests like Pat Lencioni, Seth Godin, Whitney Johnson, and Kim Scott — LIVE.</p> <p class="p1">Here's the one-click invite: <a href= "https://evt.mx/mSGV4Ka8"><span class= "s1">https://evt.mx/mSGV4Ka8</span></a></p>
When you hear the words "conversational marketing," what comes to mind?
Do you embrace the idea of a chatbot to interact with visitors to your website, or does the idea turn you off in some way? 
There is a lot of data in support of utilizing this new approach, and Maura Rivera, VP of Marketing at Qualified.com joins guest host Casey Cheshire for an eye opening view on conversational marketing. 
Maura Rivera spent some serious time knee deep in a few key roles at Salesforce, and her trajectory as an influential marketer just keeps on going. As the VP of Marketing at Qualified.com, Maura takes her know-how and process to the Conversational Marketing space. 
What we talked about:
How Conversational Marketing works

"Sales people can't scale, but bots can't sell."

H

ow can you engage with targeted accounts when they come to your website?

The "5 Minute Rule"
-----------
Join me for weekly special LinkedInLive sessions where I interview your favorite guests like Pat Lencioni, Seth Godin, Whitney Johnson, and Kim Scott — LIVE.
Here's the one-click invite: https://evt.mx/mSGV4Ka8