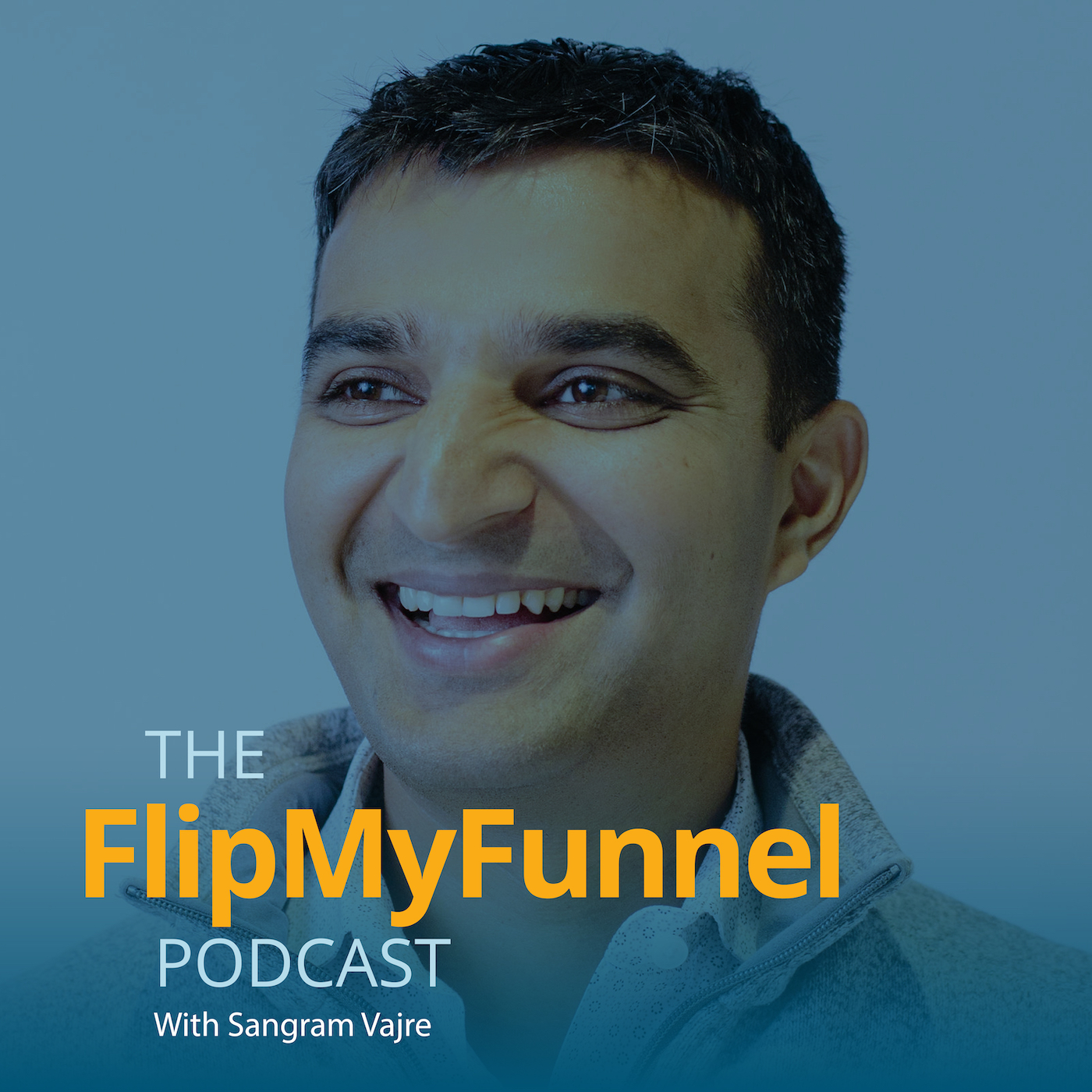 Episode 563  |  31:42 min
567. 4 Keys to Successful Marketing-SDR Orchestration
Episode 563  |  31:42 min  |  03.18.2020
567. 4 Keys to Successful Marketing-SDR Orchestration
This is a podcast episode titled, 567. 4 Keys to Successful Marketing-SDR Orchestration. The summary for this episode is: <p><span style="font-weight: 400;">Account-based marketing is a pretty limiting (and even misleading) term.</span></p> <p><span style="font-weight: 400;"> </span></p> <p><span style="font-weight: 400;">The truth is, marketing is only a portion if the story. The real goal is account-based everything.</span></p> <p><span style="font-weight: 400;"> </span></p> <p><span style="font-weight: 400;">Sales. Exec team. Product. And of course, marketing. </span></p> <p><span style="font-weight: 400;">The whole organization should be aligned to go after the same high-value targets, otherwise those beautiful ABM campaigns won't succeed.</span></p> <p><span style="font-weight: 400;">The most important alignment for orchestrating a killer campaign is, naturally, sales and marketing.</span></p> <p><span style="font-weight: 400;">There are 4 keys to orchestrating a marketing-SDR campaign, but it all starts with getting the whole organization to collaborate successfully. In this episode, we talked with <a href= "https://www.linkedin.com/in/craigrosenberg/%20">Craig Rosenberg</a></span> <span style="font-weight: 400;">to discuss how to do just that.</span></p> <p><span style="font-weight: 400;">------</span></p> <p class="p1">Join Sangram's "<a href= "https://www.linkedin.com/pulse/how-focus-most-important-work-your-life-hint-first-90-sangram-vajre/"><span class="s1">Becoming Intentional</span></a>" newsletter, read by over 10,000 leaders, for a 1-minute read on how to lead professionally, grow personally, and live fully. Only available on LinkedIn.</p>
Account-based marketing is a pretty limiting (and even misleading) term.
The truth is, marketing is only a portion if the story. The real goal is account-based everything.
Sales. Exec team. Product. And of course, marketing. 
The whole organization should be aligned to go after the same high-value targets, otherwise those beautiful ABM campaigns won't succeed.
The most important alignment for orchestrating a killer campaign is, naturally, sales and marketing.
There are 4 keys to orchestrating a marketing-SDR campaign, but it all starts with getting the whole organization to collaborate successfully. In this episode, we talked with Craig Rosenberg to discuss how to do just that.
------
Join Sangram's "Becoming Intentional" newsletter, read by over 10,000 leaders, for a 1-minute read on how to lead professionally, grow personally, and live fully. Only available on LinkedIn.