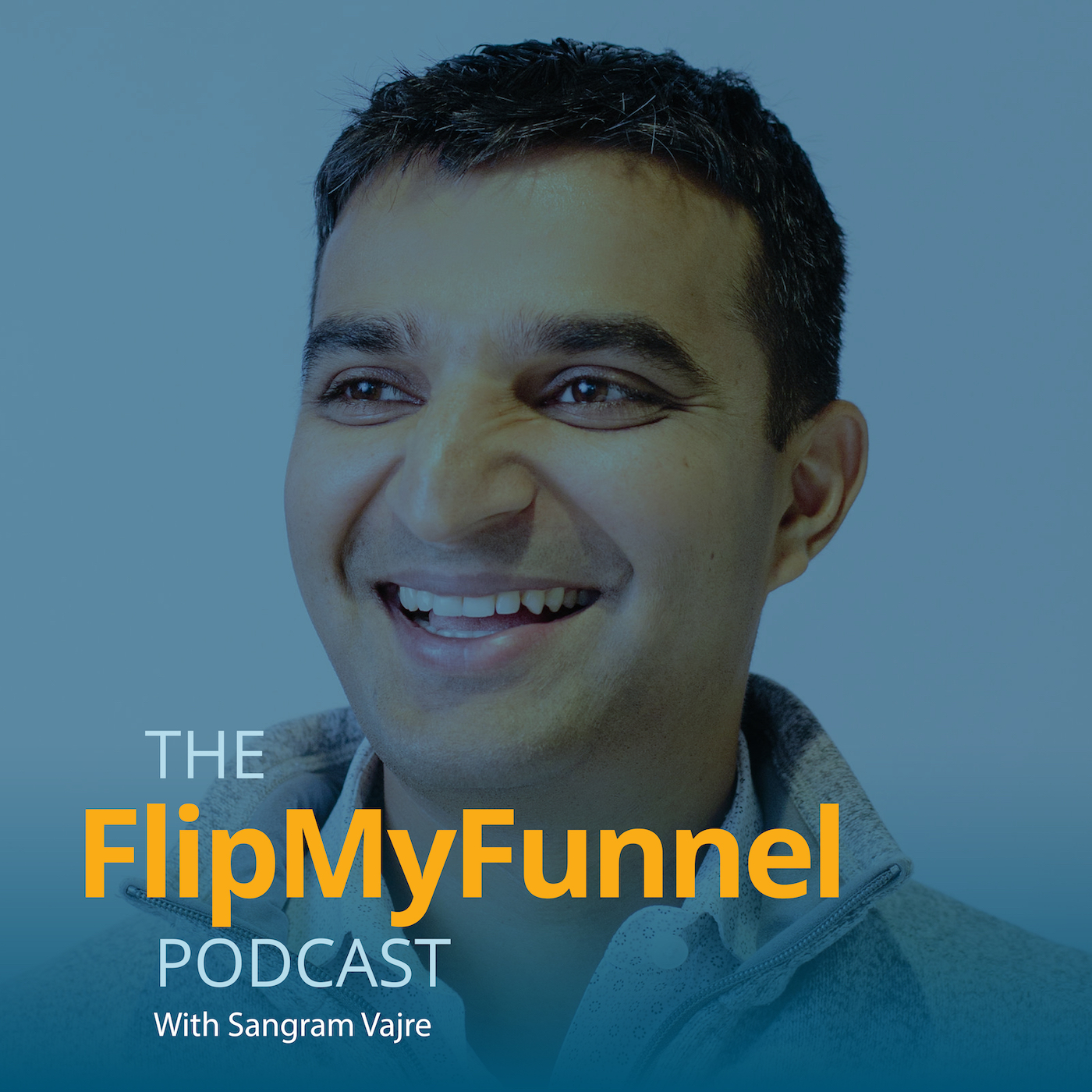 Episode 437  |  34:51 min
439: How JLL Educated 86,000 Employees on ABM w/ Katie Fisher
Episode 437  |  34:51 min  |  11.04.2019
439: How JLL Educated 86,000 Employees on ABM w/ Katie Fisher
This is a podcast episode titled, 439: How JLL Educated 86,000 Employees on ABM w/ Katie Fisher. The summary for this episode is: <p><span style="font-weight: 400;">Transitioning to an ABM program is hardly ever as simple as we plan.</span></p> <p><span style="font-weight: 400;">Add 86,000 global employees, and it's quite the ascent.</span></p> <p><span style="font-weight: 400;">That's the situation</span> <a href="https://www.us.jll.com/"><span style= "font-weight: 400;">JLL</span></a><span style="font-weight: 400;">, a world leader in real estate services, found themselves in.</span></p> <p><span style="font-weight: 400;">FMF guest host</span> <a href= "https://www.linkedin.com/in/stevewatt/"><span style= "font-weight: 400;">Steve Watt</span></a> <span style= "font-weight: 400;">sits down with</span> <a href= "https://www.linkedin.com/in/katiejordan/"><span style= "font-weight: 400;">Katie Fisher</span></a><span style= "font-weight: 400;">, the Senior Director of America's Marketing at JLL, to uncover what it was really like for a behemoth real estate service provider to shift to ABM.</span></p> <p><span style="font-weight: 400;">Here's what they cover:</span></p> <ul> <li style="font-weight: 400;"><span style= "font-weight: 400;">Picking the right accounts to focus on</span></li> <li style="font-weight: 400;"><span style= "font-weight: 400;">Tackling the ABM learning curve</span></li> <li style="font-weight: 400;"><span style= "font-weight: 400;">Addressing the fear of transitioning to ABM</span></li> <li style="font-weight: 400;"><span style= "font-weight: 400;">Scaling up with ABM</span></li> </ul> <p><em><span style="font-weight: 400;">To listen to this episode and more like it, you can subscribe to #FlipMyFunnel on</span></em> <a href= "https://podcasts.apple.com/us/podcast/flipmyfunnel-podcast/id1155097337?mt=2"> <em><span style="font-weight: 400;">Apple Podcasts</span></em></a> <em><span style="font-weight: 400;">or</span></em> <a href= "https://flipmyfunnel.com/podcast/"><em><span style= "font-weight: 400;">tune in on our website</span></em></a><em><span style= "font-weight: 400;">.</span></em></p> <div class="def"> <div class="def"> <div class="def"> <p>Call me crazy but here's what I am doing - Text ABMisB2B to 33777 to receive a copy of <a href= "https://www.amazon.com/Abm-Is-B2B/dp/194085895X">Sangram's newest book</a>. This is gift to YOU as a listener for a limited time! All I ask is for a review of the book on Amazon when you are done reading. Deal?</p> </div> </div> </div> <div class="def"> </div>
Transitioning to an ABM program is hardly ever as simple as we plan.
Add 86,000 global employees, and it's quite the ascent.
That's the situation JLL, a world leader in real estate services, found themselves in.
FMF guest host Steve Watt sits down with Katie Fisher, the Senior Director of America's Marketing at JLL, to uncover what it was really like for a behemoth real estate service provider to shift to ABM.
Here's what they cover:
Picking the right accounts to focus on

Tackling the ABM learning curve

Addressing the fear of transitioning to ABM

Scaling up with ABM
To listen to this episode and more like it, you can subscribe to #FlipMyFunnel on Apple Podcasts or tune in on our website.
Call me crazy but here's what I am doing - Text ABMisB2B to 33777 to receive a copy of Sangram's newest book. This is gift to YOU as a listener for a limited time! All I ask is for a review of the book on Amazon when you are done reading. Deal?