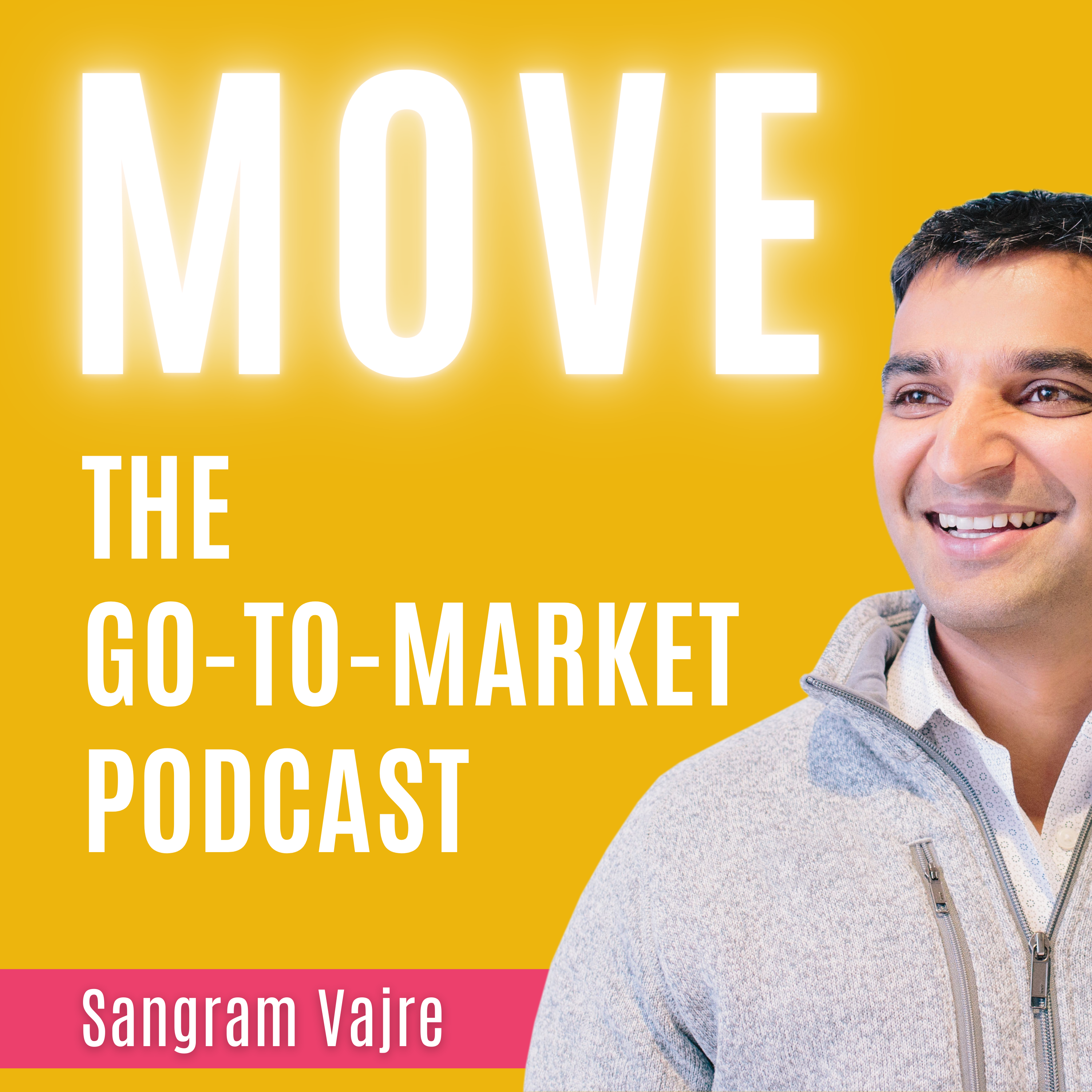 Episode 819  |  30:50 min
819. These 3 Things That Influence 75% of Your Pipeline w/ Nina Butler
Episode 819  |  30:50 min  |  03.26.2021
819. These 3 Things That Influence 75% of Your Pipeline w/ Nina Butler
This is a podcast episode titled, 819. These 3 Things That Influence 75% of Your Pipeline w/ Nina Butler. The summary for this episode is: <p><span style="background-color: transparent; color: rgb(0, 0, 0);">The closer you get to people, the better business you do with them.</span></p><p><br></p><p><span style="background-color: transparent; color: rgb(0, 0, 0);">Getting close means creating personal, one-to-one moments. But how can you personalize at scale?&nbsp;</span></p><p><br></p><p><span style="background-color: transparent; color: rgb(0, 0, 0);">One company has solved that particular puzzle.</span></p><p><br></p><p><a href="https://www.linkedin.com/in/nina-butler-2a89a260/" rel="noopener noreferrer" target="_blank" style="background-color: transparent; color: rgb(17, 85, 204);">Nina Butler</a><span style="background-color: transparent; color: rgb(0, 0, 0);">, director of demand generation at </span><a href="https://www.alyce.com/" rel="noopener noreferrer" target="_blank" style="background-color: transparent; color: rgb(17, 85, 204);">Alyce</a><span style="background-color: transparent; color: rgb(0, 0, 0);">, an AI-powered personal gifting and swag platform, discusses how her organization uses its own product to influence 75% of their pipeline.</span></p><p><br></p><p><span style="background-color: transparent; color: rgb(0, 0, 0);">In this episode, Nina talks about:</span></p><ul><li><span style="background-color: transparent;">Moving from quantity of touches to quality of moments</span></li><li><span style="background-color: transparent;">How to be personal at scale</span></li><li><span style="background-color: transparent;">Using gifting to get people to show up and engage at events</span></li></ul><p><br></p>
The closer you get to people, the better business you do with them.
Getting close means creating personal, one-to-one moments. But how can you personalize at scale? 
One company has solved that particular puzzle.
Nina Butler, director of demand generation at Alyce, an AI-powered personal gifting and swag platform, discusses how her organization uses its own product to influence 75% of their pipeline.
In this episode, Nina talks about:
Moving from quantity of touches to quality of moments

How to be personal at scale

Using gifting to get people to show up and engage at events