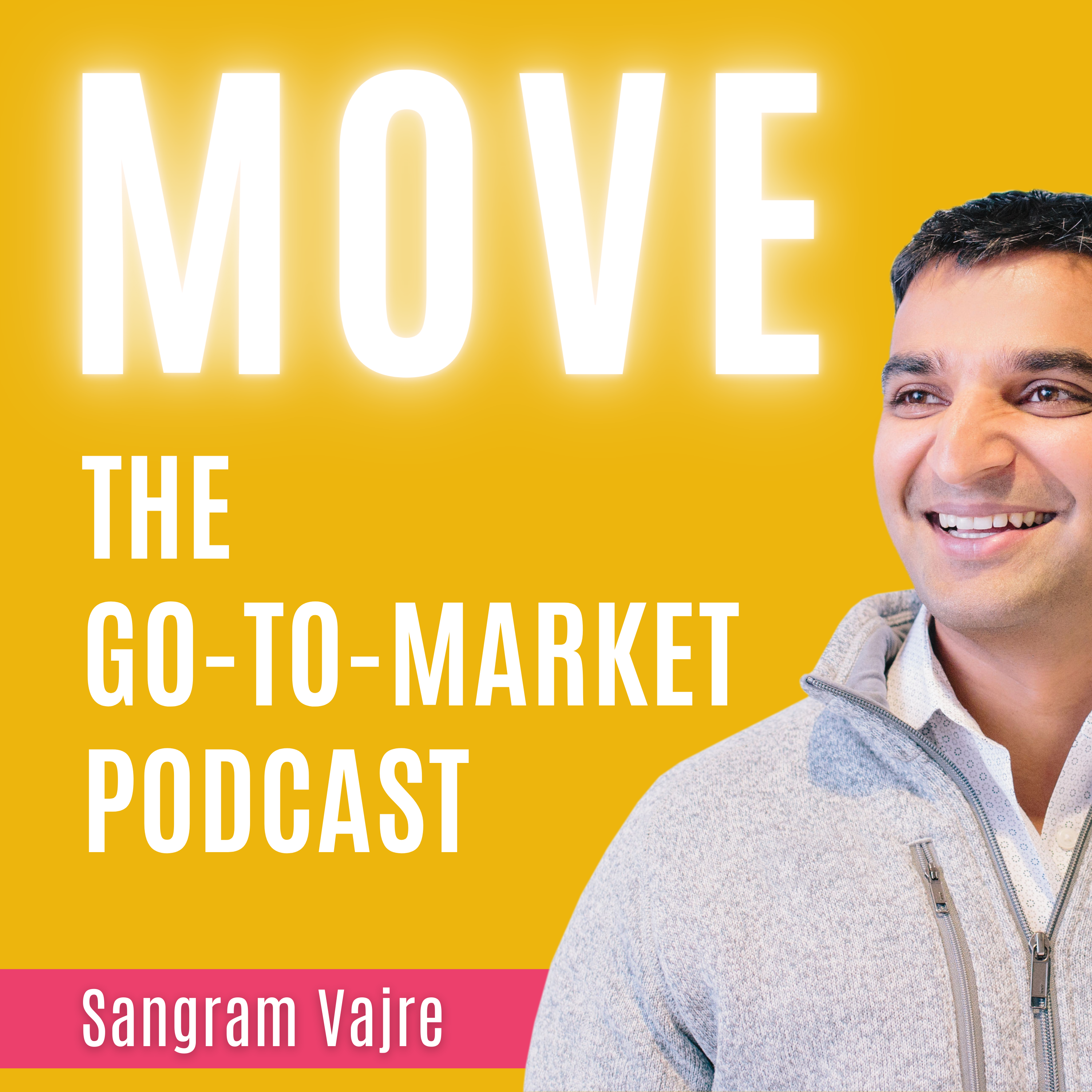 Episode 835  |  53:19 min
835. How Marketo Does Demand Generation
Episode 835  |  53:19 min  |  04.16.2021
835. How Marketo Does Demand Generation
This is a podcast episode titled, 835. How Marketo Does Demand Generation. The summary for this episode is: <p><span style="background-color: transparent; color: rgb(0, 0, 0);">If you're doing demand gen, you've probably heard of Marketo. In fact, you likely use it for your marketing automation.</span></p><p><br></p><p><span style="background-color: transparent; color: rgb(0, 0, 0);">Well, so do they.</span></p><p><br></p><p><span style="background-color: transparent; color: rgb(0, 0, 0);">And if you want to level up your demand gen, you should learn how they do it.</span></p><p><br></p><p><span style="background-color: transparent; color: rgb(0, 0, 0);">In this Takeover episode, </span><a href="https://www.linkedin.com/in/demandgendave/" rel="noopener noreferrer" target="_blank" style="background-color: transparent; color: rgb(17, 85, 204);">David Lewis</a><span style="background-color: transparent; color: rgb(0, 0, 0);"> speaks with </span><a href="https://www.linkedin.com/in/michaelmadden824" rel="noopener noreferrer" target="_blank" style="background-color: transparent; color: rgb(17, 85, 204);">Michael Madden</a><span style="background-color: transparent; color: rgb(0, 0, 0);">, VP of Demand Generation at </span><a href="https://www.alpha-sense.com/" rel="noopener noreferrer" target="_blank" style="background-color: transparent; color: rgb(17, 85, 204);">AlphaSense</a><span style="background-color: transparent; color: rgb(0, 0, 0);"> and former Demand Gen director at </span><a href="https://www.marketo.com/" rel="noopener noreferrer" target="_blank" style="background-color: transparent; color: rgb(17, 85, 204);">Marketo</a><span style="background-color: transparent; color: rgb(0, 0, 0);"> and </span><a href="https://www.adobe.com/" rel="noopener noreferrer" target="_blank" style="background-color: transparent; color: rgb(17, 85, 204);">Adobe</a><span style="background-color: transparent; color: rgb(0, 0, 0);">, about how Marketo does demand gen.</span></p><p><br></p><p><span style="background-color: transparent; color: rgb(0, 0, 0);">What we talked about:</span></p><ul><li><span style="background-color: transparent;">How Marketo uses their own product to get fantastic results</span></li><li><span style="background-color: transparent;">Why Michael has completely reinvented his approach to nurturing</span></li><li><span style="background-color: transparent;">The value of content syndication&nbsp;</span></li></ul><p><br></p>
If you're doing demand gen, you've probably heard of Marketo. In fact, you likely use it for your marketing automation.
Well, so do they.
And if you want to level up your demand gen, you should learn how they do it.
In this Takeover episode, David Lewis speaks with Michael Madden, VP of Demand Generation at AlphaSense and former Demand Gen director at Marketo and Adobe, about how Marketo does demand gen.
What we talked about:
How Marketo uses their own product to get fantastic results

Why Michael has completely reinvented his approach to nurturing

The value of content syndication