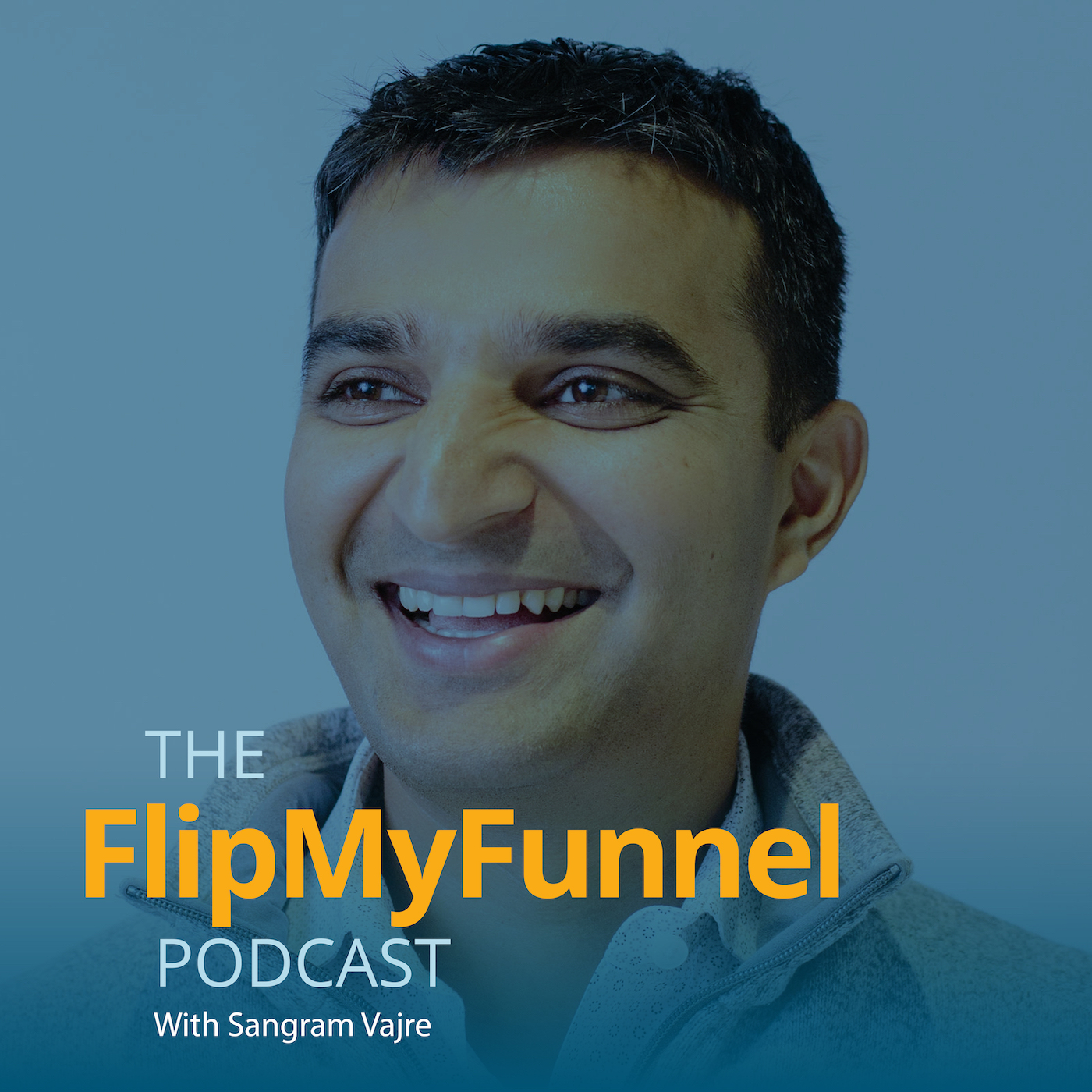 Episode 407  |  38:31 min
409: How B2B Organizations Are Building Teams & Strategies To Improve Pipeline Collaboration & Visibility
Episode 407  |  38:31 min  |  08.27.2019
409: How B2B Organizations Are Building Teams & Strategies To Improve Pipeline Collaboration & Visibility
This is a podcast episode titled, 409: How B2B Organizations Are Building Teams & Strategies To Improve Pipeline Collaboration & Visibility. The summary for this episode is: <p><span style="font-weight: 400;">If you're a marketer today, you are a revenue marketer. But you probably already know that. </span></p> <p><span style="font-weight: 400;">Many of you have held marketing ops roles or sales ops roles, but we're starting to see those functions roll up together into a revenue ops role, into one true revenue team. We're seeing this whole category of revenue operations emerge. All with the purpose of  guiding revenue planning and execution around your go-to-market strategy.</span></p> <p><br /> <span style="font-weight: 400;">At the B2B Marketing Exchange conference four stellar speaks —</span> <a href= "https://www.linkedin.com/in/yun-fan-762bb2b/"><span style= "font-weight: 400;">Yun Fan</span></a><span style= "font-weight: 400;">,</span> <a href= "https://www.linkedin.com/in/karen-steele-b237b4/"><span style= "font-weight: 400;">Karen Steele</span></a><span style= "font-weight: 400;">,</span> <a href= "https://www.linkedin.com/in/laurapattersonvem/"><span style= "font-weight: 400;">Laura Patterson</span></a><span style= "font-weight: 400;">, and</span> <a href= "https://www.linkedin.com/in/jocelyndbrown/?originalSubdomain=ca"><span style="font-weight: 400;"> Jocelyn Brown</span></a> <span style="font-weight: 400;">— joined forces to talk us through what revenue ops means in their organizations. On today's episode of the</span> <a href= "https://podcasts.apple.com/us/podcast/the-flipmyfunnel-podcast/id1155097337"> <span style="font-weight: 400;">#FlipMyFunnel podcast</span></a><span style="font-weight: 400;">, we're sharing that discussion with you.</span></p>
If you're a marketer today, you are a revenue marketer. But you probably already know that. 
Many of you have held marketing ops roles or sales ops roles, but we're starting to see those functions roll up together into a revenue ops role, into one true revenue team. We're seeing this whole category of revenue operations emerge. All with the purpose of  guiding revenue planning and execution around your go-to-market strategy.

At the B2B Marketing Exchange conference four stellar speaks — Yun Fan, Karen Steele, Laura Patterson, and Jocelyn Brown — joined forces to talk us through what revenue ops means in their organizations. On today's episode of the #FlipMyFunnel podcast, we're sharing that discussion with you.