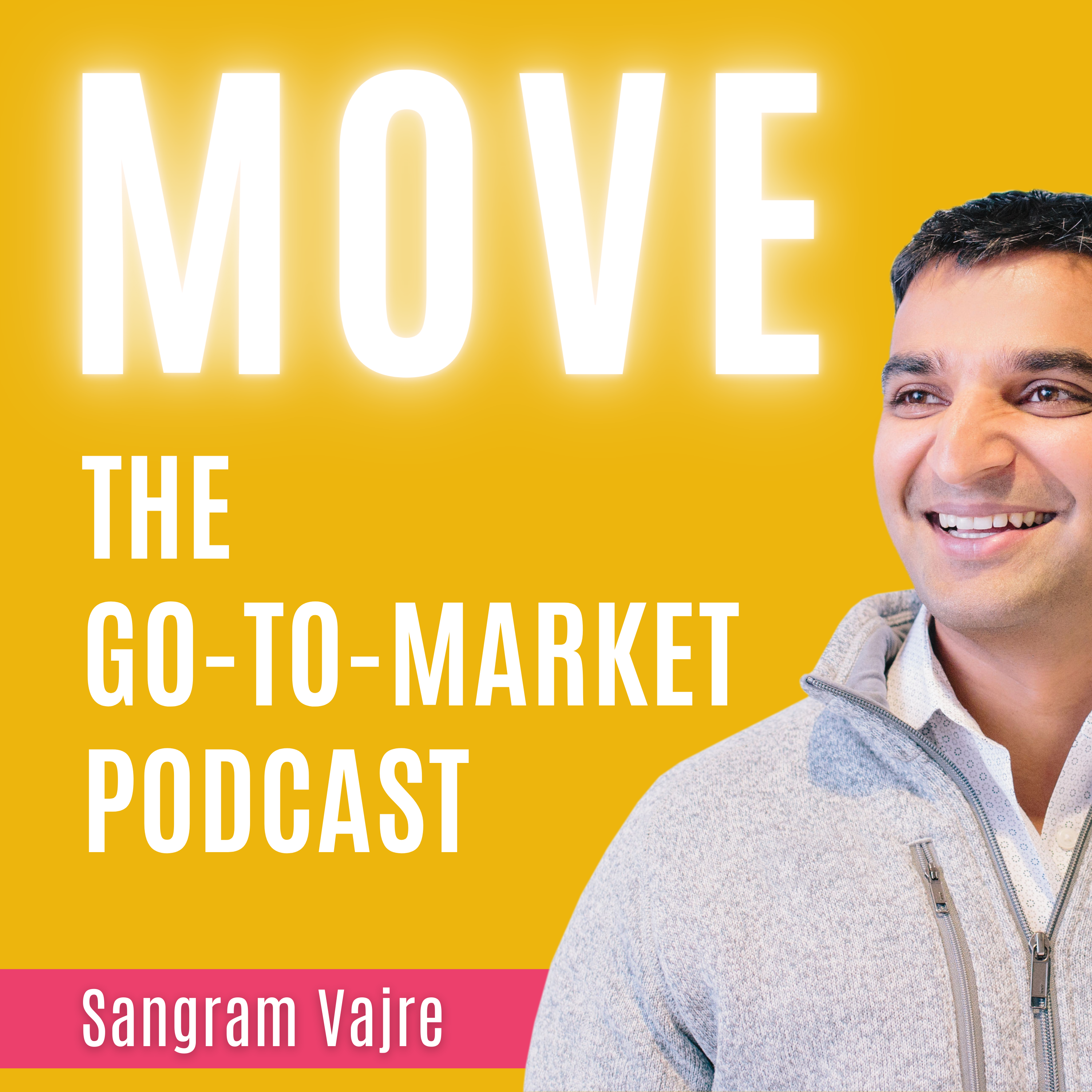 Episode 884  |  25:51 min
884. Driving Sales & Marketing Alignment to Fuel the Revenue Engine
Episode 884  |  25:51 min  |  06.24.2021
884. Driving Sales & Marketing Alignment to Fuel the Revenue Engine
This is a podcast episode titled, 884. Driving Sales & Marketing Alignment to Fuel the Revenue Engine. The summary for this episode is: <p><span style="background-color: transparent; color: rgb(0, 0, 0);">Buyers are changing and channel marketing must evolve quickly to meet and exceed these new expectations.&nbsp;</span></p><p><br></p><p><span style="background-color: transparent; color: rgb(0, 0, 0);">A key phrase today is "customer obsession." Customers demand openness and transparency, as well as highly personalized experiences. True marketing leaders will expand their priorities and support strategies that build trust and an intuitive, natural customer life cycle.&nbsp;</span></p><p><br></p><p><a href="https://www.linkedin.com/in/maria-lueck-chien-1543851/" rel="noopener noreferrer" target="_blank" style="background-color: transparent; color: rgb(17, 85, 204);">Maria Chien</a><span style="background-color: transparent; color: rgb(0, 0, 0);">,&nbsp; Vice President and Executive Advisor for Channel Marketing Strategies at </span><a href="https://www.forrester.com/" rel="noopener noreferrer" target="_blank" style="background-color: transparent; color: rgb(17, 85, 204);">Forrester</a><span style="background-color: transparent; color: rgb(0, 0, 0);">, delivers some key insights on partner enablement, the changing B2B landscape, and shifting perspective of the customer experience.</span></p><p><br></p><p><span style="background-color: transparent; color: rgb(0, 0, 0);">Here's a sneak peek:</span></p><ul><li><strong style="background-color: transparent;">Marketing leaders need to be open</strong><span style="background-color: transparent;"> - not just open for business, but open to new ways of doing business and new partnerships.</span></li><li><strong style="background-color: transparent;">Buyers are looking for personal connections</strong><span style="background-color: transparent;"> and expect suppliers and their partners to work with them on that shared set of goals through the pre- and post-sale experience.&nbsp;</span></li><li><span style="background-color: transparent;">Enhance channel and partner marketing capability, and enable partners to give buyers </span><strong style="background-color: transparent;">streamlined, personal, and relative engagement</strong><span style="background-color: transparent;">.</span></li><li><span style="background-color: transparent;">Design and optimize </span><strong style="background-color: transparent;">customer loyalty, communication, and engagement strategies</strong><span style="background-color: transparent;"> that increase retention and reduce churn.</span></li></ul><p><br></p>
Buyers are changing and channel marketing must evolve quickly to meet and exceed these new expectations. 
A key phrase today is "customer obsession." Customers demand openness and transparency, as well as highly personalized experiences. True marketing leaders will expand their priorities and support strategies that build trust and an intuitive, natural customer life cycle. 
Maria Chien,  Vice President and Executive Advisor for Channel Marketing Strategies at Forrester, delivers some key insights on partner enablement, the changing B2B landscape, and shifting perspective of the customer experience.
Here's a sneak peek:
Marketing leaders need to be open

- not just open for business, but open to new ways of doing business and new partnerships.

Buyers are looking for personal connections

and expect suppliers and their partners to work with them on that shared set of goals through the pre- and post-sale experience. 

Enhance channel and partner marketing capability, and enable partners to give buyers

streamlined, personal, and relative engagement

.

Design and optimize

customer loyalty, communication, and engagement strategies

that increase retention and reduce churn.