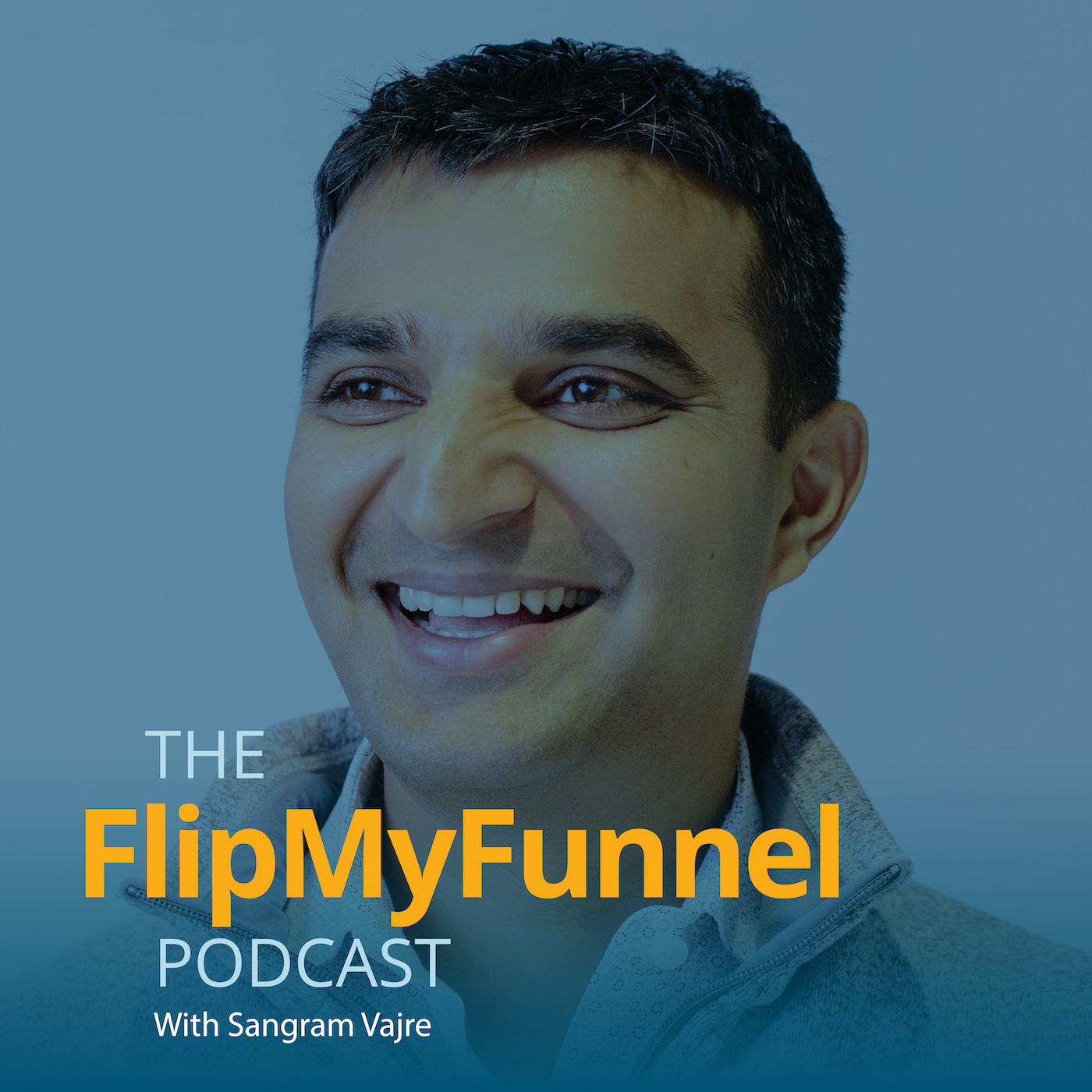 Episode 506  |  32:36 min
509. Embrace Your Flaws & Close More Deals
Episode 506  |  32:36 min  |  12.19.2019
509. Embrace Your Flaws & Close More Deals
This is a podcast episode titled, 509. Embrace Your Flaws & Close More Deals. The summary for this episode is: <p><span style="font-weight: 400;">We all know that honesty in sales can go a long way. But what if we prefaced our pitch with what we do poorly?</span></p> <p><span style="font-weight: 400;">How do you think prospects would respond to such radical transparency?</span></p> <p><a href="https://www.linkedin.com/in/toddcaponi/"><span style= "font-weight: 400;">Todd Caponi</span></a><span style= "font-weight: 400;">, the author of</span> <a href= "https://www.amazon.com/Transparency-Sale-Unexpected-Understanding-Transform/dp/1940858801"> <em><span style="font-weight: 400;">The Transparency Sale</span></em></a><span style="font-weight: 400;">, has tested this method. And if you couldn't tell by the title of his book, it's worked boundlessly for him.</span></p> <p><span style="font-weight: 400;">Todd shares his experiences with radical transparency in sales live from the</span> <a href= "https://b2bsalesmarketing.exchange/"><span style= "font-weight: 400;">B2BSMX</span></a> <span style= "font-weight: 400;">stage.</span></p> <p><span style="font-weight: 400;">Plus, he discusses:</span></p> <ul> <li style="font-weight: 400;"><span style="font-weight: 400;">Why transparency works in sales</span></li> <li style="font-weight: 400;"><span style="font-weight: 400;">How to successfully present the entire picture to a B2B buyer</span></li> <li style="font-weight: 400;"><span style="font-weight: 400;">How to embrace your flaws and look at your company from the perspective of the buyer</span></li> </ul> <p><em><span style="font-weight: 400;">To listen to this episode and more like it, you can subscribe to #FlipMyFunnel on</span></em> <a href= "https://podcasts.apple.com/us/podcast/flipmyfunnel-podcast/id1155097337?mt=2"> <em><span style="font-weight: 400;">Apple Podcasts</span></em></a> <em><span style="font-weight: 400;">or</span></em> <a href= "https://flipmyfunnel.com/podcast/"><em><span style= "font-weight: 400;">tune in on our website</span></em></a><em><span style= "font-weight: 400;">.</span></em></p>
We all know that honesty in sales can go a long way. But what if we prefaced our pitch with what we do poorly?
How do you think prospects would respond to such radical transparency?
Todd Caponi, the author of The Transparency Sale, has tested this method. And if you couldn't tell by the title of his book, it's worked boundlessly for him.
Todd shares his experiences with radical transparency in sales live from the B2BSMX stage.
Plus, he discusses:
Why transparency works in sales

How to successfully present the entire picture to a B2B buyer

How to embrace your flaws and look at your company from the perspective of the buyer
To listen to this episode and more like it, you can subscribe to #FlipMyFunnel on Apple Podcasts or tune in on our website.