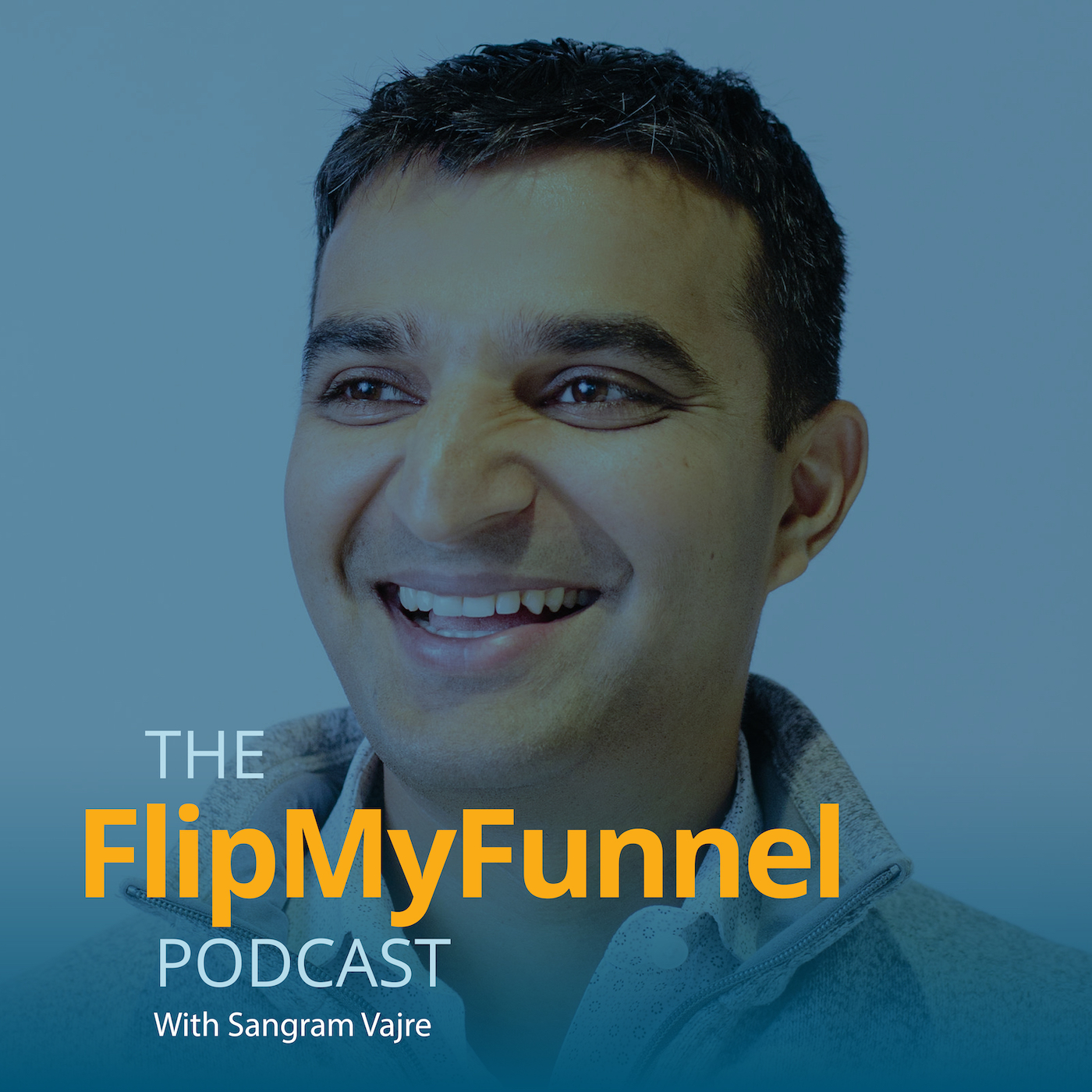 Episode 620  |  36:27 min
625. How to Come Out of Quarantine Healthier & More Productive
Episode 620  |  36:27 min  |  06.08.2020
625. How to Come Out of Quarantine Healthier & More Productive
This is a podcast episode titled, 625. How to Come Out of Quarantine Healthier & More Productive. The summary for this episode is: <p><span style="font-weight: 400;">How do you want to leave quarantine?</span></p> <p><span style="font-weight: 400;">Lazy? In pajamas? Convinced ice cream is a breakfast food?</span></p> <p><span style="font-weight: 400;">Personally, I'd prefer to be healthier and more productive. </span></p> <p><span style="font-weight: 400;">That's why I turned to</span> <a href= "https://www.linkedin.com/in/dean-rosson-72269711/"><span style= "font-weight: 400;">Dean Rosson</span></a> <span style= "font-weight: 400;">for this Fitness Friday edition of #FlipMyFunnel.</span><span style="font-weight: 400;">Dean is the Owner of</span> <a href= "https://www.linkedin.com/company/fit2win-wellness/"><span style= "font-weight: 400;">Fit2win Corporate Wellness</span></a> <span style="font-weight: 400;">and has some great — and possibly counterintuitive — tips on how you can maintain your energy, be more productive and stay healthy, even through a quarantine.</span></p> <p><span style="font-weight: 400;">----------</span></p> <p class="p1">Join me for weekly special LinkedInLive sessions where I interview your favorite guests like Pat Lencioni, Seth Godin, Whitney Johnson, and Kim Scott — LIVE.</p> <p class="p1">Here's the one-click invite: <a href= "https://evt.mx/mSGV4Ka8"><span class= "s1">https://evt.mx/mSGV4Ka8</span></a></p>
How do you want to leave quarantine?
Lazy? In pajamas? Convinced ice cream is a breakfast food?
Personally, I'd prefer to be healthier and more productive. 
That's why I turned to Dean Rosson for this Fitness Friday edition of #FlipMyFunnel.Dean is the Owner of Fit2win Corporate Wellness and has some great — and possibly counterintuitive — tips on how you can maintain your energy, be more productive and stay healthy, even through a quarantine.
----------
Join me for weekly special LinkedInLive sessions where I interview your favorite guests like Pat Lencioni, Seth Godin, Whitney Johnson, and Kim Scott — LIVE.
Here's the one-click invite: https://evt.mx/mSGV4Ka8